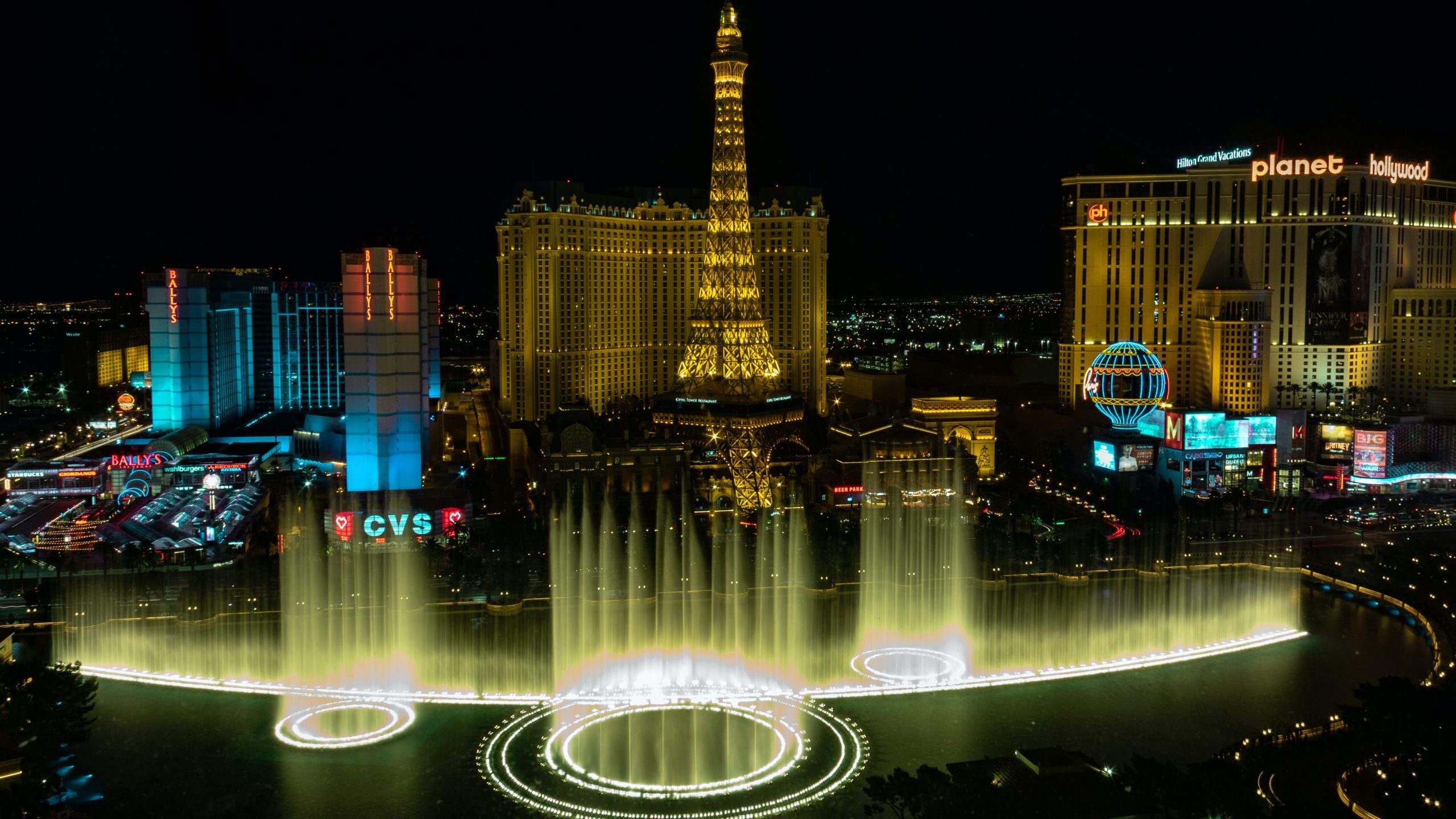 The global pandemic has paralyzed the U.S. economy and shuttered businesses all across the nation. But few industries were as devastated as much as those in the retail gambling business. Las Vegas casinos went quiet and some even went dark as Americans were forced to quarantine, and traveling became impossible for the vast majority of folks hunkering down in their homes.
But as the pandemic thawed and restrictions began to loosen, tourism started picking up steam and the casinos came to life, resuscitated by the bustling activity from those who've had enough cabin fever. And now the numbers are trickling in as casinos in Nevada have generated $12.3 billion in total winnings over the first 11 months of the year which would make 2021 a banner year.
READ MORE: Nevada Busts a Billion – Seminoles Still Booking in Florida
Staggering Numbers
Gambling revenue reached a staggering $44 billion nationwide and many states have not yet released their November and December reports. It is the biggest gambling year ever in the United States according to the American Gaming Association.
And Las Vegas is leading the charge in welcoming the return of the tourists who make their economy spin. Las Vegas Mayor Carolyn Goodman tweeted, "The city of Las Vegas is excited to ring in 2022 at Fremont Street Experience under the world's largest video screen with all the great 80s & 90s stars! We're going to party like it's 1999!"
Michael Lawton, a senior economist with Nevada's Gaming Control Board, attributed the explosive gambling boom to "healthy consumer savings, the sustained rebound of leisure travel and the return of international flights (other than Canada and Mexico), which allowed vaccinated foreign nationals to travel to the United States."
READ MORE: Sports Betting Brings Ancillary Revenue Streams
New Mexico and Kansas were the only states where commercial gambling is allowed that did not experience a notable increase to their bottom line. Every other state saw a substantial boost from the pre-pandemic 2019 calendar year. One major ancillary benefit is the enormous number of people that the industry employs which runs the gamut from service workers, to casino staff, to technology developers, and so much more.
AGA Senior Vice President Casey Clark also noted the stunning turnaround, "When full-year numbers are in, we expect commercial gaming revenue to come in around $50 billion — a remarkable turnaround for our industry that was devastated by COVID-19. Our historic recovery is a testament to gaming's world-class hospitality and entertainment experiences."
READ MORE: Gaming Industry Poised for Historic Year
These rosy reports have validated the resiliency of the American gaming industry that refused to yield despite the daunting circumstances and it will likely get even better next year as more and more states legalize sports betting within their boundaries. Mobile and online betting has proven to be a shooting star as consumers demand the safety and convenience of betting at home or on the go without having to make a trip to a sportsbook to place a wager.
Even Better Than the Last
And if the COVID-19 variants don't derail the recovery, the pundits are predicting an even bigger and better year than last. According to several medical experts, the pandemic will become somewhat neutralized due to the vaccinated public.
Dr. Elizabeth McNally, director of the Center for Genetic Medicine at the Northwestern Feinberg School of Medicine, said, "In 2022, we will move more to the endemic phase of SARS-CoV-2 infection, where we continue to learn to live with the virus.
READ MORE: Sports Betting Goes Live in New York
"Although there are many concerns about new variants, especially Omicron, at this stage it seems like those who are vaccinated and/or boostered are not likely to become very sick after being exposed to the virus. The greatest risk remains for those who choose to avoid vaccination."
Gambling in all of its forms is making a spectacular return and we shall see if its stellar growth continues in 2022. As always, Bookmakers Review will keep its readers up to date and informed on all things in the casino and sports betting industries.