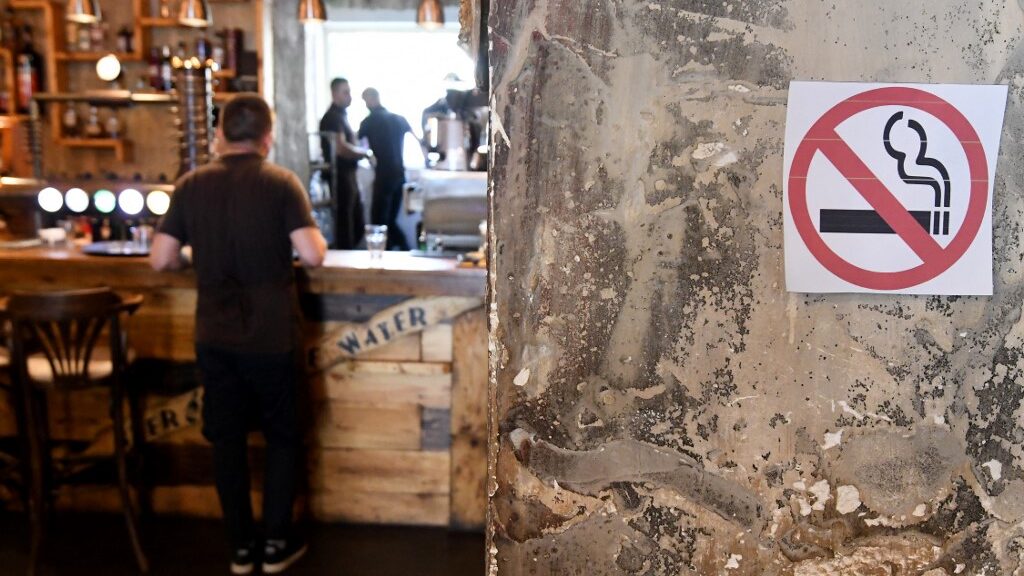 Atlantic City casinos must designate 75 percent of their gaming floors as non-smoking but for some of the casino workers, that's not enough. The Greater Atlantic City Chamber begs to disagree and the casino operators are happy to hear it.
Casinos Contend Ban Will Cost Jobs
Spectrum Gaming Group, an independent gambling research firm, conducted a study that concluded a smoking ban in Atlantic City would cost casinos 11 percent of its revenue and 2500 casino jobs because of the reduction in traffic.
And although the push to ban smoking has picked up ahead of steam in recent months, the Greater Atlantic City Chamber has recently publicly sided with the casino operators and believes the findings in the research study will manifest should the smoking ban take effect.
Chamber President Michael Chait issued a statement that said, "We recognize the concerns of casino employees who support a smoking ban, but we also must keep in mind that thousands of employees and their families will be impacted by lost jobs if a ban is passed."
"By imposing a smoking ban, we are simply driving visitors, businesses, and jobs away from our region to neighboring states," he said. "Land-based gaming revenues are down from 2019 and have not returned to pre-pandemic levels.
As the numbers demonstrate, this is not the time to enact policy changes that could inflict yet another blow to an already struggling industry and the employees, families, and businesses that it supports." Chait said.
The study went on to note that although only 21 percent of the Atlantic City casinos' customers are smokers, that group loses much more money than the non-smoking slot and table game players. They also spend more on non-gaming-related purchases found in shops, restaurants, and entertainment venues located on the property.
Health Over Profits
While not every casino worker objects to the second-hand smoke they are subjected to when working in the "smoking section", there are enough of them that a bill currently in the New Jersey legislature has a serious chance of passing.
Senator Andrew Zwicker, D-Hunterdon, is on board with the smoking ban and stated, "New Jersey should not allow any worker to be subjected to cancer-causing secondhand smoke while on the job.
I'm co-sponsoring S264 because it's past time that we eliminate the casino smoking loophole and finally protect the health of casino workers. This is a common-sense bill and an urgent matter for thousands of Atlantic City casino employees."
The President and CEO of Americans For Nonsmokers' Rights, Cynthia Hallett, said, "The overwhelming, bipartisan support for protecting casino workers from secondhand smoke continues to grow.
In the year 2022, we know too much to allow any business to intentionally subject their workers to carcinogens. We applaud these senators for adding their name and helping to advance this critical legislation."
Hallett also believes that it is the relentless promotion of online casino gambling that is hurting the land-based casino business more than anything.
"If their members are concerned about in-person visitation, they should talk to the casino operators about the incessant promotion of online gambling that cannibalizes Atlantic City's land-based business," Hallett said.
"Casinos and their allies have also yet to lay out how they plan to protect their workers from secondhand smoke. Their health deserves more than lip service."
Bookmakers Review has continued to monitor this story and will provide our readers with updates as events unfold.