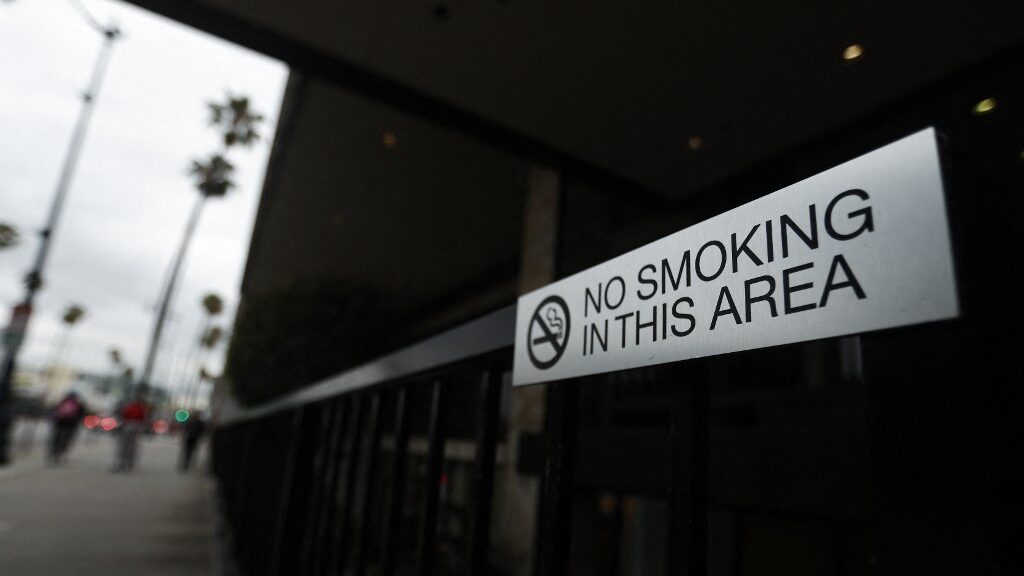 As Bookmakers Review reported last year, battle lines are being drawn between the casinos and their employees who are lobbying to get smoking banned in all Atlantic City gaming floors. But now it appears the anti-smoking contingent is gaining traction in their fight.
Anti-Smoking Group Clamoring for Change
It's no secret that smoking and gambling have a long, harmonious relationship, and disrupting that marriage could come at a cost to the casinos. However, if the Casino Employees Against Smoking Effects, aka CEASE, has its way there will be a sudden tearing of the bedsheets between the two, at least in Atlantic City.
Nicole Vitola, a blackjack dealer at the Borgata and a member of CEASE, has become a loud voice for the casino workers who want a total smoking ban throughout Atlantic City's casino floors. "We know better, let's be better. Someone has to speak up, and I guess it's going to have to be me," said Vitola. "Asthma, emphysema — my girlfriend just got diagnosed with COPD, she's never smoked."
Cynthia Hallett, President, and CEO of the non-profit American Non-Smoker's Rights Foundation joined Vitola in Las Vegas last year at the Global Gaming Expo and is understandably sympathetic to her and her coworker's plight back East.
"I understand change is hard," says Hallett. "It's time for casinos to go smoke-free. We've seen so many states, a couple of cities, and a lot of tribes who have adopted smoke-free casino policies and laws, and people still come," Hallett said.
Smoking Ban May Jeopardize Jobs
However, casino operators are fearful that a total ban will send a substantial portion of their customers to neighboring casinos that allow smoking. Spectrum Gaming Group, an independent gambling research firm, recently released a study that found the casino industry in Atlantic City could lose as many as 2500 jobs and 11 percent of its collective revenue.
The report also found that 21 percent of the Atlantic City casinos' customers are smokers and lose appreciably more at the tables and slots while spending more on ancillary purchases within the casino property than their non-smoking peers.
Joe Lupo, president of the Casino Association and Atlantic City's Hard Rock casino, said, "Now is not the time to enact a smoking ban. (It) could cause a devastating effect to the community and state."
Lupo was referring to the 20 year-lows of tourism to Atlantic City and casino employment. However, Lupo's concern, as well as the study by the Spectrum Gaming Group, has only emboldened Vitola.
"This study, paid for by the casino industry, shows once again that they care more about outdated business practices than they do about the lives and health of their workers," she said. "Casinos' blatant disregard for our well-being is disgraceful, especially after they just received tens of millions of dollars in tax breaks from the state."
Smoking is prohibited in 75 percent of the gaming floor in Atlantic City but a total ban is what Vitola and her group want. Last year the non-smoking bill died at the end of the legislative session. However, the cause has been picked up for another go-round in the legislature and this time the governor has agreed to sign the bill if it comes across his desk.
Bookmakers Review will keep its readers updated on this story as it unfolds.