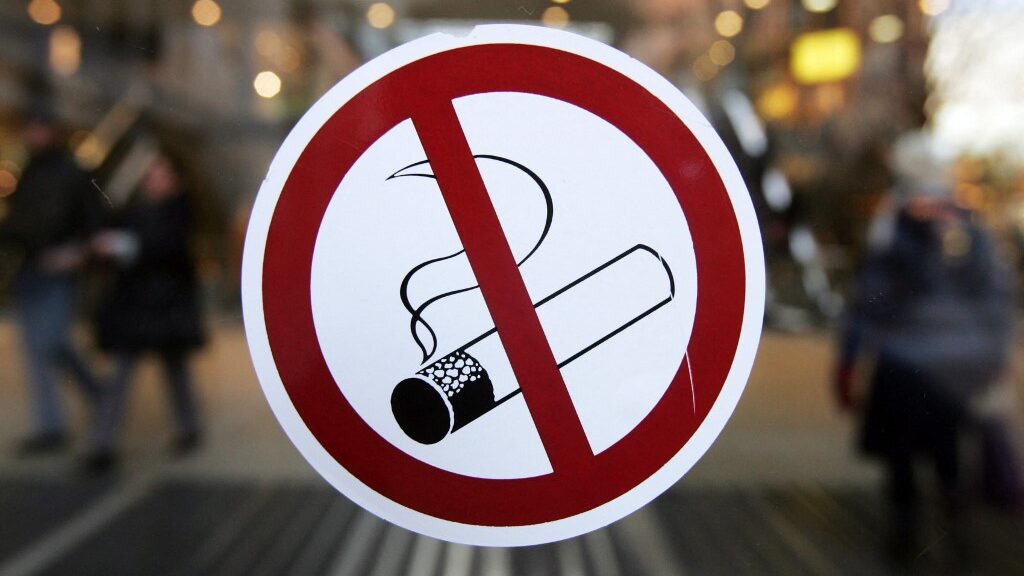 Smoking in casinos used to be as routine as a spin of the roulette wheel but recently we have seen a push to eliminate smoking completely from the gaming floor. Atlantic City is the most recent example of a gambling mecca asked to do the same.
Is Smoke-Free the Way to Be?
Old habits die hard. Just ask anyone trying to kick nicotine from their daily lives. But there are those who smoke only casually, when they have a beer, a cocktail, or feel the surge of adrenaline when pulling a slot or rolling the dice.
Some say smoking and gambling go together like peanut butter and jelly, and there's no reason to put an end to that relationship considering virtually all casinos are mandated to have at least a portion of their casino floor smoke-free.
At first blush, it would appear as though Atlantic City has it right with no more than 20% of their casino floor reserved for smokers while the remaining 80% is absent the wafting smoke that used to be part and parcel of the gaming experience.
However, there is a push to eliminate smoking completely, and Republican state Senator Michael Testa along with Republican Vince Polistina, as well as Democrats Shirley Turner, Joseph Vitale, Patrick Diegnan, Teresa Ruiz, and Vin Gopal are following the wishes of many of the Atlantic City casino workers who wish to ban smoking from the premises to protect their health.
"Casino workers should have the same right to work in a safe and healthy environment as any other worker in our state," Testa said. "We can both protect the health of casino workers and their guests while safeguarding our state's thriving gaming industry."
Not So Fast
But with almost everything, there is another side to this coin with the Casino Association of New Jersey insisting that prohibiting smoking completely will ultimately deter smokers from frequenting Atlantic City casinos and instead opt for other smoker-friendly gambling destinations. This would of course cost the casinos revenue needed to compete and ultimately eliminate jobs as well as smoking.
Joe Lupo, president of the Casino Association of New Jersey as well as of the Hard Rock Casino, said emphatically, "Banning smoking completely and permanently would have long-term financial implications for the industry and the region, placing Atlantic City casinos at a competitive disadvantage with Pennsylvania casinos where smoking is permitted. A decline in our customer base would also cause economic hardship to a large portion of the 20,000 employees who rely on the tips and customer volume that our industry provides."
Nicola Vitola, a Borgata dealer and a leader of the anti-smoking group, countered, "We have support from Republicans and Democrats, as well as legislators across New Jersey because they recognize that it's wrong to treat us differently than every other worker in our state. Senator Testa understands the urgency of our fight, and we are grateful that he is joining us to get this bill across the finish line."
The casino industry in New Jersey was shut down for roughly 3 ½ months during 2020 due to the global pandemic and when reopened, established a smoking ban that was in effect until July of 2021. The Atlantic City land-based casino revenues remain 5% below the pre-pandemic year of 2019 and the casino owners are concerned that this measure could damage them for good.
Lupo said, "Any policy changes that will result in decreased visitation, job loss, and additional economic harm to our region should be the last thing we consider as the industry works diligently to rebuild and recover from the COVID-19 pandemic."
If this bill does make it out of the legislature, a long shot at this point, New Jersey Governor Phil Murphy would consider signing it.
Bookmakers Review will continue to monitor this story and report on any breaking developments.