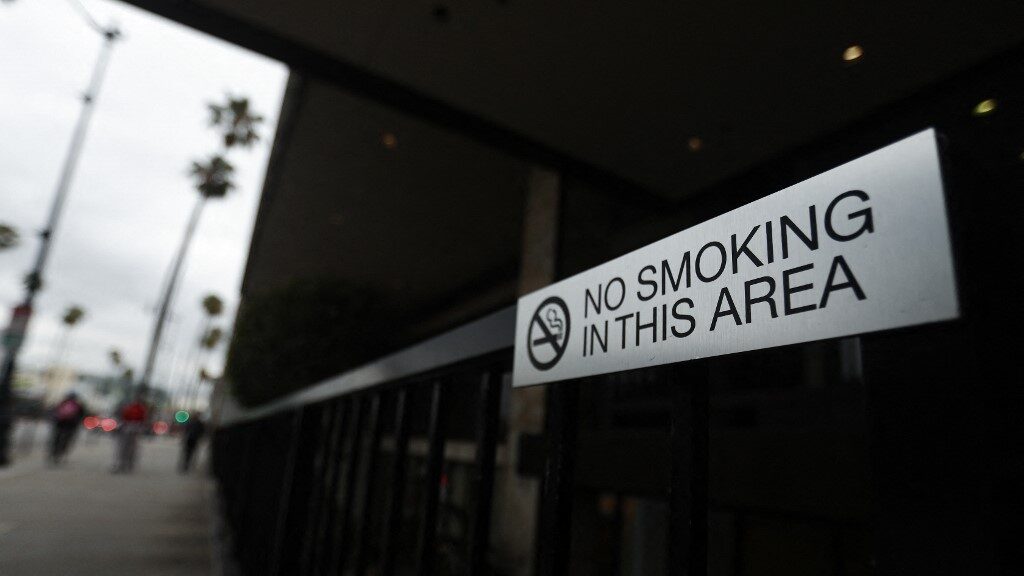 Casino Employees Against Smoking Effects (CEASE) wants Atlantic City casinos to bring back the smoking ban on the gaming floor and are calling on Governor Murphy to make it happen.
Pete Naccarelli, the co-founder of (C.E.A.S.E), and a table games dealer, said, "You wouldn't understand the feeling you get when being on a game and someone walks up and you see them have a cigarette in their hand and you're just begging, 'Please don't sit at my game.'"
CEASE co-founder Nicole Vitola, said, "We need movement, so we are trying to reach out one by one to each senator, each legislator, to have them cosponsor and understand and kind of help move forward."
And the group has taken their case all the way to the top as they are calling on Governor Murphy to ban smoking on casino floors by signing it into law. There is a piece of legislation already in the state Senate with the smoking ban attached.
Smoking has always been a staple inside Atlantic City casinos but during the height of the pandemic, smoking was prohibited for roughly a year before it was reinstituted on July 4th of last year. Governor Murphy has previously said that he would sign the bill if it came across his desk but the members of CEASE want him to be more proactive about getting the legislation across the finish line.
The Casino Industry Rebuttal
Smoking inside public buildings has become taboo over the years but casinos, to a large extent, have always been the exception. But over the last few decades, we have seen the emergence of smoke-free casinos or non-smoking sections. And this is essentially the case being made by the casino owners who realize that millions of bettors reach for a butt when at a table game or a slot machine.
Joe Lupo, president of the Casino Association of New Jersey, said in a prepared statement, "Atlantic City casinos cater to a diverse and dynamic cross-section of guests, including smokers and nonsmokers. Under current law, smoking is restricted to only 25 percent of the casino floor space and is not available in any other location of the resort/property, which equates to approximately 10 percent of the total facility.".
Banning smoking completely and permanently would have long-term financial implications for the industry and the region, placing Atlantic City casinos at a competitive disadvantage with Pennsylvania casinos where smoking is permitted.
A smoking ban would have a significant adverse effect on the City of Atlantic City, resulting in job losses, a decline in total customers and customer frequency, which would cause a decline in tax revenue that benefits the state and local economy, as well as New Jersey seniors and persons with disabilities. A decline in the customer base would also cause economic hardship to a large portion of the 20,000 employees who rely on the tips and customer volume that our industry provides.
"As the largest employer in Atlantic County, the casino industry is committed to growing and strengthening Atlantic City's economy and keeping our employees and customers safe. Atlantic City continues to experience the challenging impact of the COVID-19 pandemic. Overall, the land-based casino industry saw a 5 percent decline in revenue in 2021 compared to 2019, which underscores the fact that land-based casinos have not recovered to pre-COVID levels. Any policy changes that will result in decreased visitation, job loss, and additional economic harm to our region should be the last thing we consider as the industry works diligently to rebuild and recover from the COVID-19 pandemic."
The bill is currently winding its way through the legislature with the next stop – the state Senate Health Committee.
Bookmakers Review will continue to bring our readers the latest sports betting industry and gambling news and updates.