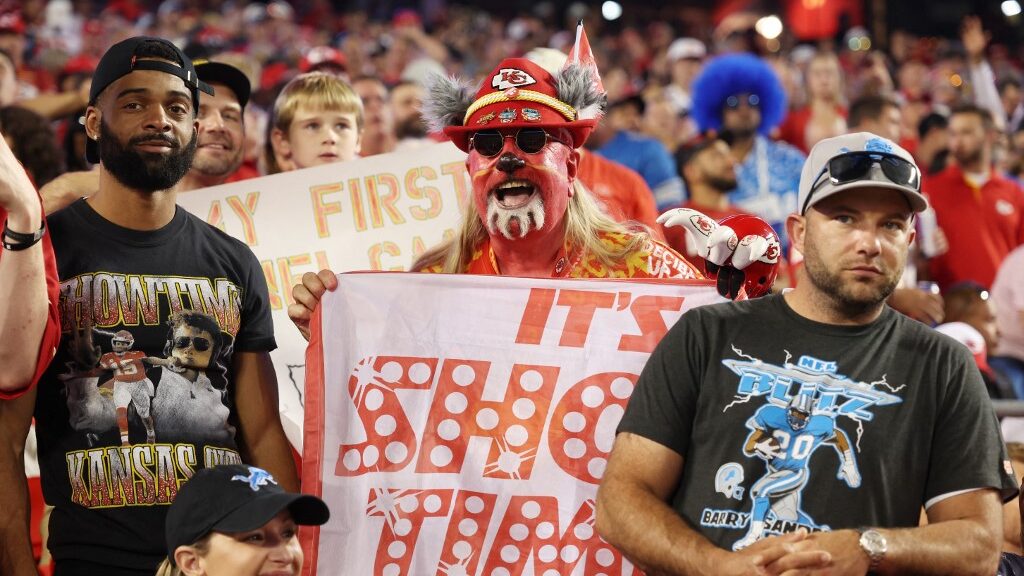 Americans really enjoy betting on NFL football, and it looks like this trend isn't stopping anytime soon.
GeoComply, a company that tracks where and how people bet, said that there was a 56% increase in betting during week 1 of the NFL season compared to the same time last year.
The GeoComply team looked at data from September 3 to September 10, 2023. They wanted to see how much betting happened in the USA as the football season started. This information also helps us understand how much potential there is for retail and online sports betting in states where it's not yet allowed.
A statement on the company's website read: "As the most popular sports league in the US, the start of the NFL season is one of the most important times of the year for online sports betting operators. With new state markets open and bettors finally able to wager on their favorite NFL teams, fan engagement and regulated sportsbook activity has never been higher."
In fact, 1.1 million people made new online betting accounts. That's 40% more than last year.
Lions Score- Betting Numbers Surge
After the Detroit Lions scored first against the Kansas City Chiefs in the season's opening NFL game, a lot of people placed bets. GeoComply saw a huge jump to 4,200 bets every second right after that score.
Most people betting online prefer using their phones. The company found that during the first week of the NFL season, 97% of online bets came from mobile devices. And, 75% of these were made on iPhones or iPads.
There were more than 242 million location-based transactions, which is over 80 million more than the same week in 2022.
Legalized Sports Betting Still Huge in Multiple States
Ohio started allowing legal sports betting on January 1st, so they missed most of the NFL 2022-23 regular games. But this year, Ohio's bettors were really active at the start of the NFL season. GeoComply handled over 19 million bets from Ohio and saw 133,000 new betting accounts.
Massachusetts had in-person betting places ready for Super Bowl LVII, but online betting only began in March. In the first week of the NFL season, GeoComply counted more than 9 million bets from Massachusetts and 59,000 new accounts.
Maryland began online sports betting after the start of last year's NFL season. However, this year, lots of bettors jumped in, resulting in nearly 13 million bets through GeoComply and 61,000 new accounts.
Even People Without Access Wanted In On The Action
GeoComply noticed that people in some states where online sports betting isn't allowed still tried to use betting platforms.
In the first week of the season, Missouri had over 500,000 location checks, with 38,000 active betting accounts.
Alabama, Georgia, Minnesota, and Mississippi each had 50,000 or more location checks. South Carolina had 37,000 of these checks—all during the NFL's first week.
States Missing Out on Possible Tax Dollars
The data from the first week shows many people want legal betting in states close to making it legal. It makes sense that there's a lot of interest in states like Missouri and Mississippi because nearby states allow online sports betting. Even though GeoComply's system stopped people in these states from betting, past and recent data reveal that many traveled to neighboring states where betting is allowed.
GeoComply thinks that each of those six states is missing out on at least $24 million every year because they haven't made online sports betting legal. For Georgia, the company believes the state could earn $89 million each year from taxes if they consider the number of people, expected betting money, and a 15% tax rate.
In any case, legalized sports wagering appears to be here to stay. You can bet on it.
---