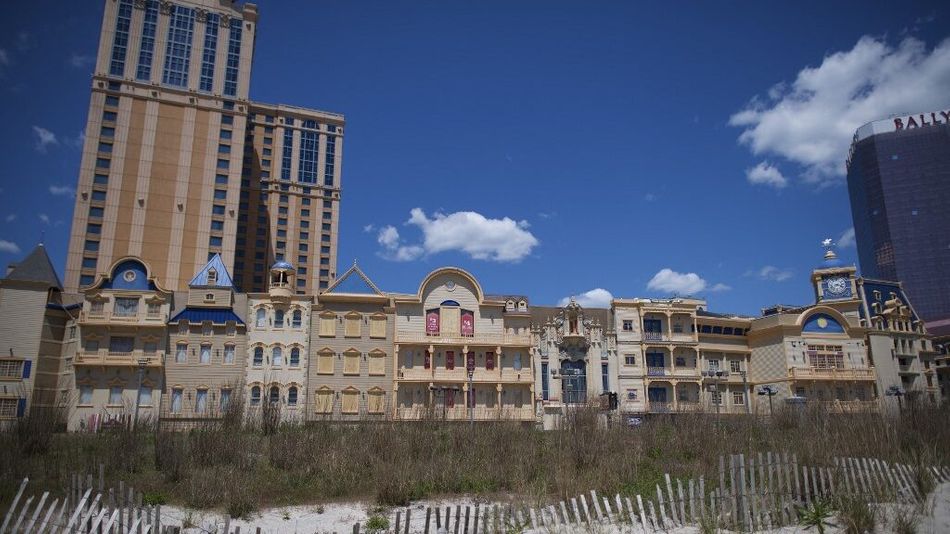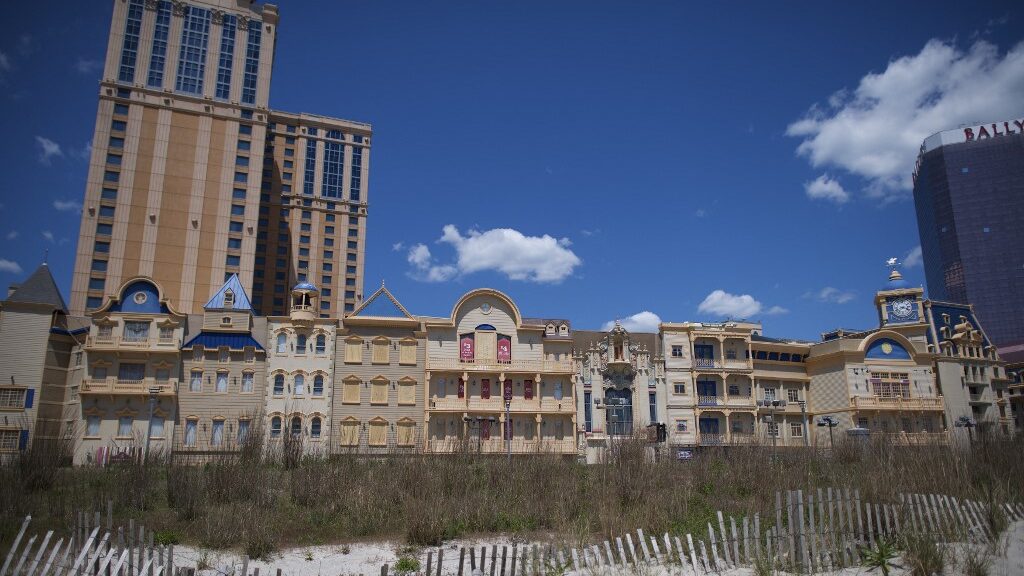 Smoking inside the nine Atlantic City casinos has become a hot-button topic for casino workers who want a total ban on indoor smoking.
However, the casinos contend that such a ban would reduce the number of visitors, thereby decreasing revenues and costing jobs. But could outdoor gaming be the solution to please both parties?
Smoking Saves Jobs Say Casinos
It's been a long, drawn-out battle between casino workers demanding a healthier work environment, free from second-hand smoke, and their employers who maintain that eliminating smoking will drive those customers away.
The politicians have been lining up behind the workers but the bills to ban smoking were left languishing in legislative limbo last year and the same is likely to happen this year.
It's fairly obvious that the politicians realize the optics demand they side with the workers and their health concerns but donor money comes from the gaming industry that helps get many of these same politicians elected.
Differing Sides
The Casino Association of New Jersey, representing Atlantic City's nine casinos, has cited a report they commissioned that revealed many of the smokers who visit the Atlantic City casinos would indeed flock to neighboring casinos that were smoker-friendly if a ban was initiated. This would manifest in dramatic revenue declines and ultimately job losses.
"Atlantic City has yet to see growth from pre-pandemic levels," association president Joe Lupo said. "Employment at our casinos is at a 20-year low, with less than 50% of the workforce from 2003. Visitation to Atlantic City is at a 20-year low, while gas prices and tolls are increasing.
"And land-based casino revenue remains at an almost 50% decrease from our peak in 2006," he added. "Adding a smoking ban could cause a devastating effect to the community and state."
The Greater Atlantic City Chamber President Michael Chait issued a statement that said, "We recognize the concerns of casino employees who support a smoking ban, but we also must keep in mind that thousands of employees and their families will be impacted by lost jobs if a ban is passed."
"By imposing a smoking ban, we are simply driving visitors, businesses, and jobs away from our region to neighboring states," he said.
Casino Workers Stand Strong
There are two pieces of anti-smoking legislation, S264, and A2151, in Atlantic City waiting for legislative action. The author of the former, Senator Andrew Zwicker (D-Hunterdon), stated:
"New Jersey should not allow any worker to be subjected to cancer-causing secondhand smoke while on the job. I'm co-sponsoring S264 because it's past time that we eliminate the casino smoking loophole and finally protect the health of casino workers. This is a common-sense bill and an urgent matter for thousands of Atlantic City casino employees."
The President and CEO of Americans for Nonsmokers' Rights, Cynthia Hallett, said:
"The overwhelming, bipartisan support for protecting casino workers from secondhand smoke continues to grow. In the year 2022, we know too much to allow any business to intentionally subject their workers to carcinogens. We applaud these senators for adding their name and helping to advance this critical legislation."
Compromise Solution?
The most recent idea that could serve both sides is an outdoor gaming area where smokers can puff to their heart's content and casino workers would be protected from the hazards of second-hand smoke.
But the definition of outdoor is what is concerning many because it has been tried before but ultimately outdoor simply meant a small hole in the top of the roof that allowed outside air inside and ostensibly cigarette smoke to waft through the hole and dissipate outside.
"The devil is in the details," said Pete Naccarelli, a dealer at the Borgata and a leader of the movement to ban smoking in Atlantic City casinos. "As long as no worker is exposed to secondhand smoke, a true outdoor area could be a workable solution."
Bob McDevitt, president of Local 54 of the Unite Here casino workers union believes outdoor gambling could be the solution that appeases both sides.
"We've been speaking about this idea with the industry and with the state government since before the summer," he said. "We want to resolve this with a solution that works for everyone, and I believe that's attainable."
Bookmakers Review has continued to monitor this story and will provide our readers with updates as events unfold.