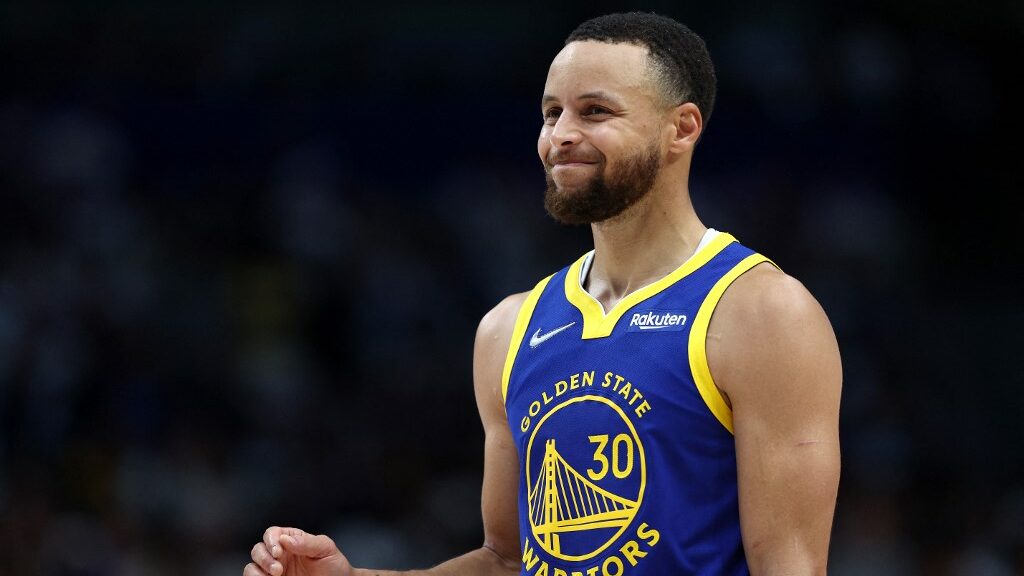 The Dallas Mavericks staved off Golden State to live another day and we discuss it. There was a wild baseball game you might or might not have heard about on Tuesday night and we have the details. Plus, today's top trends, free picks, and more for your sports betting midweek.
About Last Night…
It was a superior effort by Dallas (+1.5) to extend their series against Golden State, draining 20 threes. That was their 11th game making at least 15 treys, which is the most in NBA playoff history. Great job by the Mavs, but it was a very poor defensive showing by Golden State who allowed an opponent to make 50% of their attempts for the first time in 11 playoff contests.
Carolina was routed by the New York Rangers on the road 4-1. The Hurricanes are now 0-5 on the road in the playoffs and 6-0 at home. Edmonton took a commanding 3-1 over Calgary, but it was not without trepidation.
The Oilers cruised to a 3-0 lead, made a couple of defensive mistakes and Calgary came back to tie it at 3-3 before Edmonton extinguished the Flames 5-3.
In what was the baseball game of the year to date, San Francisco came from behind to defeat the New York Mets 13-12. The Giants had an 8-4 lead going into the top of the 8th inning when the Metropolitans exploded for seven runs to take an 11-8 lead. San Fran tied it up in the bottom of the 8th only to fall behind again 12-11.
However, in the bottom of the 9th, the Giants took advantage of a walk and strung together four hits to win a wild 13-12 matchup. Besides the 25 runs, there were 37 hits and 361 pitches thrown. The Giants Joc Pederson was the star of stars with three home runs and 8 RBI. If you had San Francisco on the money line, just another no-stress winner!
Trendy Talk
NBA 
Miami is 7-0 OVER after a combined score of 190 points or less this season. Take a look at our parlay pick.
Golden State is 8-1 ATS in home games revenging a loss of 10 points or more. (Thursday)
NHL 
Colorado is 12-0 in home games against starting goalies saving 91.5% or more of shots against this season. What do our experts think?
N.Y. Rangers are 21-7 UNDER after allowing one goal or less in their previous game. (Thursday)
Edmonton is 2-12 in road games off two consecutive home wins by two goals or more. (Thursday)
MLB 
Atlanta is 5-15 (-14.8 Units) after a win this season.
Houston is 31-8 after five or more consecutive home games since last year.
Tampa Bay is 18-3 at home against NL East opponents since 2020.
Cincinnati is 15-3 OVER after a three-game span where the bullpen threw 13 total innings or more.
Robbie Ray of the Mariners is 11-23 (-22.6 Units) as a home favorite of -125 to -175 in his career. (Team's Record)
WNBA
Phoenix is 18-5 OVER off a loss against a division rival the last three seasons. Will the trend continue?
Must-Watch TV
NBA 
With the series tied at 2-2, for the first time in the series the visitor is favored, with Boston getting the nod. Do you think the oddsmakers have that right? On Thursday, will Golden State win and cover?
NHL
Colorado looks to wrap up their series with St. Louis and advance to Western Finals. Should you bet this game on the money line or the puck line? Thursday features a pair of Game 5, with Calgary trying to extend their series and a visitor attempting to secure a win with the Rangers at Hurricanes.
MLB 
On Wednesday, the Orioles have been pesky against the Yankees, Is that a money line or run line play again? For today and tomorrow, we have the Phillies vs. Braves along with the battle of Sox covered, Boston at Chicago that is.
Motor Sports
For the holiday weekend, we have all kinds of racing going on along with top experts selections for the Indianapolis 500, NASCAR Coca-Cola 600, and the Monaco Grand Prix.
Note: Review all our popular prop plays in all the sports.
The Buzz 
We just want to pass along our heartfelt condolences to those families and extended families in Uvalde, TX. In truth, words cannot explain the sorrow and frustration.
Tonight's Celtics at Heat conflict finds both teams battling a variety of ailments, with Miami facing more. With Boston winning 13 of the 16 quarters played, they have shown to be the better team, now can they go out and cover the -2 on the road?
Looking forward to today's MLB Brewers vs. Padres battle after two excellent contests thus far. San Diego is a -135 ML home favorite according to Heritage Sports with Yu Darvish on the mound.
Before last night, the Mets had never scored 12 runs and lost in their history. Even with that loss, New York is 16-8 on the road (+6.3 units, 3rd overall) and is winning by 1.2 runs a game.
Out The Door 
The top home teams thus in baseball are the L.A. Dodgers at 15-5, Milwaukee 14-6, and N.Y. Yankees 16-7. However, the best betting homer to back is Minnesota at +6.6 units with their 15-8 mark.
It must be May because the rhetoric is flying around the NFL. Carolina's Sam Darnold said this week "As long as I know what we're doing, what the defense is doing, I'm confident I can be one of the best quarterbacks in the league,". It seems the first part of Darold's statement is key right?
Jets QB Zack Wilson was spotted at a Mets game and he's bulked up to 221 pounds. "I just feel like I'm a better athlete with more weight on, for some reason," he said. That's up 13 pounds from last year and Jets fans and bettors will start weighing on this in September.
Better than 90% of the money and bets placed have the Rangers/Angels matchup going Over 8.5. The sportsbooks have barely budged, lifting the juice from -115 to -120 to -123 as of 1:30 pm ET.
Let's get some winners, see you back here Friday.