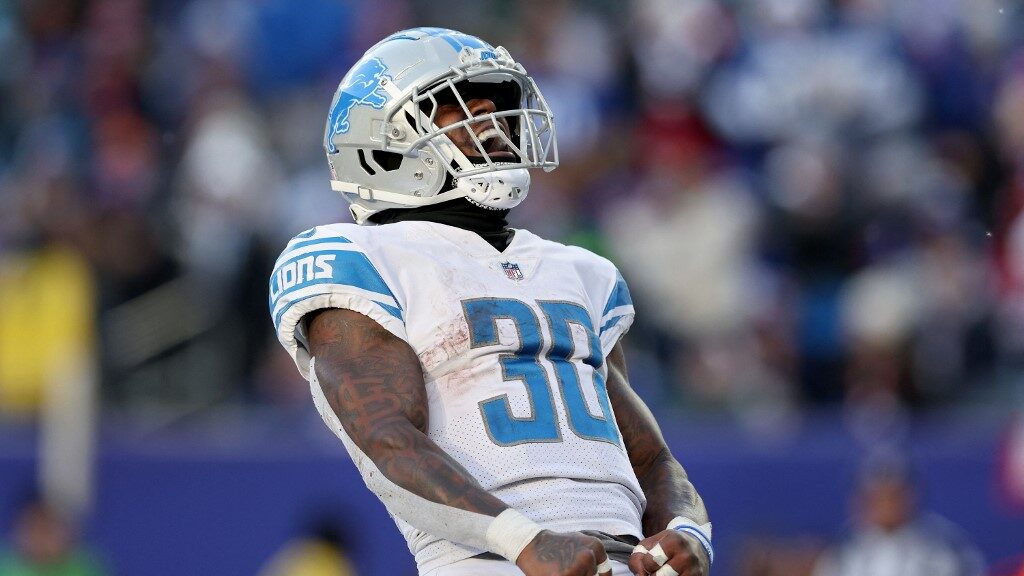 It was another nutty weekend of football both in the college and pros and we have many of the highlights and lowlights covered.
Hats off to the Detroit Lions, despite what the numbers say. Buffalo won in Detroit, will that become historically significant? And what about another memorable Cardinal/Golden Bears memory of a different sort?
This and the Lakers winning (finally) behind Anthony Davis and we might have goofed by opening our mouth too soon about Gonzaga hoops.
---
About Last Weekend…
---
NFL
The NFL. If this is not a week-to-week league, not sure how else to describe it. Philadelphia, Minnesota, along with Kansas City looked like the best three teams to begin Week 11. Then, the Eagles and Chiefs barely survive yet find a way to win and the Vikings look like the Vi-Queens in being throttled by Dallas.
For the moment, Kansas City might be the best team, but that defense is a concern and the Cowboys might have the most upside of anyone.
Detroit had not won three games in a row since the middle of 2017, until Sunday, when they whipped the Giants in New Jersey 31-18. The Lions are a confident and dangerous team that sets up an intriguing game on Thanksgiving with them and Buffalo. Just keep in mind Detroit has been outgained by 308 total yards in those three triumphs, but has a 7-1 turnover margin.
How bad are the Denver Broncos? The Raiders have three wins and two have come against Denver.
The Jets and Patriots contest was as boring as Iowa and Minnesota until the game's final play, an 84-yard punt return that crushed Gang Green backers at +3.5. This best describes the Jets' 103 yards of offense Sunday.
NCAAF
While some were complaining about the absence of upsets, those that had the underdogs against the elite teams were not. All of the Top 5 teams failed to cover the spread and Ohio State, Michigan and TCU more survived than won as any of these top clubs could have lost.
Tennessee was the other Top 5 team to fall and they lost SU at South Carolina with a horrific defensive showing in losing 63-38 as 22.5-point favorites. Then the worst news came Sunday that QB Hendon Hooker was lost for the season.
Tennessee's loss was USC's gain as the Trojans escaped with a 48-45 victory over UCLA as 2.5-point road favorites. But can USC survive two more games to possibly reach the Final Four with that defense?
The Iowa vs. Minnesota matchup lived up to the billing as the Hawkeyes won 13-10 with the unreal total of 31.5 never in doubt.
NBA
Anthony Davis of the Lakers has upped his game and with that Los Angeles has won three in a row (2-0-1 ATS). Here is how AD has made a difference.
---
Trendy Talk
---
NFL
Arizona is 1-8 ATS playing against a team with a winning record in the second half of the last three seasons.
Buffalo is 8-0 ATS playing against a team with a losing record in the second half of the season since 2020.
Dallas is 5-16 ATS after a win by 28 or more points.
Minnesota is 12-2 ATS in home games after a loss by 21 or more points.
NBA
Utah is 3-19 ATS after two or more Overs.
Cleveland is 22-6 ATS after a win by 10 points or more.
Portland is 11-26 ATS versus good teams allowing 108 or fewer points a game.
Indiana is 21-7 Over in home games after one or more Overs.
NHL
New Jersey is 11-0 against teams averaging 29.5+ shots on goal per game.
Dallas is 15-1 in home games playing against a team with a winning record in the first half of the season since last year.
Nashville is 14-3 Over after a loss by one goal in their previous game.
Winnipeg is 12-2 Under in all games this season.
NCAAB
Louisville is 1-13 ATS after two straight games with 9 or less offensive rebounds.
UC, Riverside is 12-0 ATS after scoring 95 points or more.
Tennessee St. is 9-0 ATS after a loss by 10 points or more.
E. Washington is 8-0 ATS in road games after having lost two of their last three contests.
S. Illinois is 22-3 Under as a neutral-court underdog of six points or less.
NCAAF
Ohio U. is 18-7 UNDER off a double-digit road win.
Ole Miss is 12-3 UNDER at home against rival Mississippi State.
Oregon State is 11-0 ATS in home games since last year.
Arizona State is 10-4 ATS at rival Arizona.
---
BMR's Betting Pulse
---
NFL
We wrap up the week Monday with 49ers vs. Cardinals. We look ahead to Thanksgiving with a trio of tilts featuring Bills vs. Lions, Giants vs. Cowboys, and Patriots vs. Vikings, and offer our Early Value picks.
World Cup
Follow us daily for all the group play action as we break down the various matchups and give out our favorite soccer picks.
NBA
Tuesday on TNT is the Lakers in the Phoenix desert and we dissect that matchup and have our best free NBA prop bets for Monday.
NCAAB
College basketball is all about the holiday tournaments to start the week and watch for our useful daily free NCAAB picks.
NHL
Make sure to look for our daily NHL prop picks on the ice.
NCAAF
After one last hit of MACtion on Tuesday it is on to Rivalry Week, which is one the best weeks of the year in college football, and beginning immediately we have NCAAF picks on a variety of the biggest games.
---
The Buzz
---
World Cup – Let The Fun Begin
The World Cup is off and running and here are favorites according to Bovada (visit our Bovada Review).
Brazil +325
Argentina +500
England and France +850
NCAAW – Classic Early Game
No. 1 South Carolina visited No. 2 Stanford and this thrilling game went to OT, with the Gamecocks prevailing 76-71 in a high-level affair.
---
Football Focus
---
NFL – Buffalo Off Historic Win?
With Buffalo beating Cleveland Sunday in a "home game" they could become the first team to play a home contest in Detroit that makes the Super Bowl.
NCAAF – Big Game – Blows Bettors' Minds
Remember when the Stanford band ran on the field thinking their team had won against California?
For football bettors who had the total, this might be a lasting memory as well. With the total at 46, Stanford lines up for a meaningless 61-yard field goal down 27-17 on the last play of the game and makes it, for the Over.
NCAAF – Michigan vs Ohio State – The Game – Has Line Movement
Most sportsbooks sent out the No. 2 Buckeyes as 9-point favorites over No. 3 Michigan in part because RB Blake Corum was an uncertain starter for the Wolverines.
With the word he is largely good to go and enough bettors willing to take the underdog for college football odds, early Monday afternoon Ohio State was down to -7.5.
---
Out the Door
---
NCAAB – Gonzaga Was Overrated? Maybe Not
Just last Friday at this exact location, we suggested Gonzaga might be overrated this season. It looks like we might have overreacted as the Bulldogs crushed Kentucky 88-72 as four-point favorites Sunday.
The Zags jumped on the Wildcats 41-25, leaving Kentucky coach John Calipari to say this about his squad offensively in the first half, "it was so embarrassing, we couldn't even run a play."
NFL – K.C. Connection
Every era is different and it is impossible to compare one to another, but presently, what Patrick Mahomes and Travis Kelce have is almost impossible to stop.
Football Betting
Have you noticed with the growth of sports betting in the U.S., there are a lot of things said to the casual listener that could be taken for granted? Example: We love Scott Van Pelt of ESPN, but when talking about the Lions upsetting the Giants Sunday, he mentioned that Detroit at +3 on the road was suspicious and the oddsmakers nailed it.
Question: Wasn't 1-7-1 Houston at +3 curious against a suddenly hot Washington squad also an odd line? We thought so, but there is no story to tell for that outcome.
---
Who is Right?
---
We freely admit college basketball betting on a Monday in November even with a bunch of holiday tournament contests is not going to attract a ton of attention early.
Nevertheless, the last game of the day at the Maui Classic has Cincinnati vs. Arizona and the total has zoomed from 157 to 160. The money is driving the line movement with more than 80% on the Over as of 02:15 PM EST.
What snagged our attention was better than 85% of the wagers on the Under? What gives? Where would you be placing a bet on this one?
Let's get some winners! See you back here Wednesday!