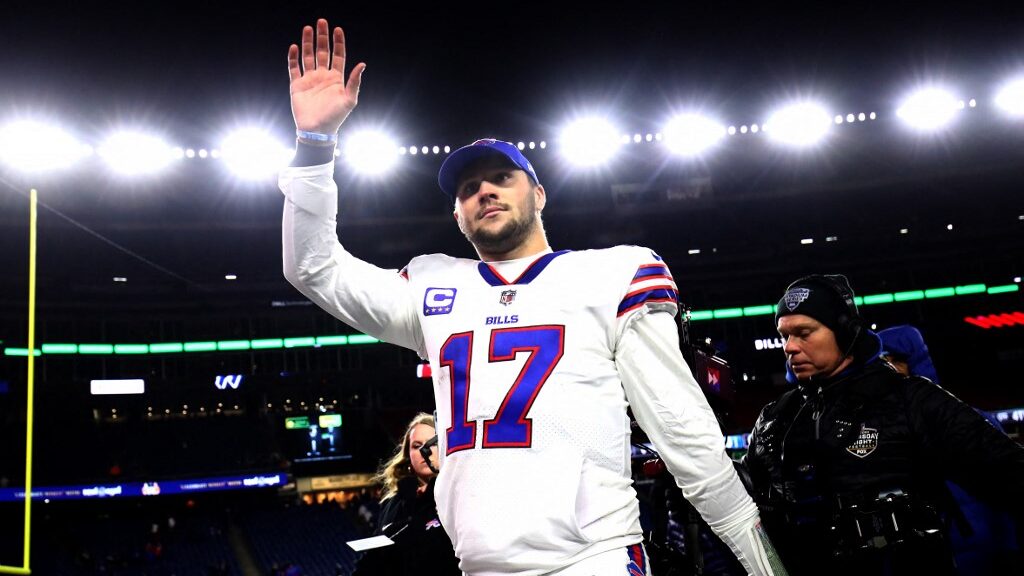 It's the first weekend of December and we have college football champions to crown. This is part of our football focus and we have college and pro football information like top trends, line moves and what the public is betting on.
We also have tidbits on Giannis Antetokounmpo of the Bucks and Chris Fallica of ESPN taking his sports betting knowledge to FOX.
---
About Last Night…
---
NFL
Probably the best way to describe how Buffalo beat New England last night was – systematically disabled. The Bills were better in every facet and at the Patriots' press conference, Bill Belichick said as much. Buffalo also did something historic.
NBA
Though there was only one game last night, it was a good one with Detroit winning in OT over Dallas 131-125. That was still a bad loss by the Mavericks who were an eight-point road favorite. Dallas is the top Play-Against team in The Association at 5-15 ATS.
NCAAB
The Pac-12 opened conference play Wednesday but had five games last night. Favorites went just 2-3 ATS and the absolute shocker was No. 4 Arizona being pummeled at Utah 81-66 as seven-point road favorites.
The Wildcats had looked like one of the best teams in the country but shot 35.2 percent, including 4-for-28 from deep, and was outrebounded by 9. An ugly showing by Arizona.
One team that has caught this handicapper's eye is Connecticut. The Huskies barely covered the -9 in their 74-64 win over Oklahoma State due to a meager second half, nevertheless, coach Danny Hurley has a very solid all-around club that can get better.
NHL
The biggest story of last night was Seattle winning their seventh straight game. The second-year Kraken were down 2-0 early to Washington and tied the game with just under three minutes left in regulation and scored just seven seconds into overtime.
Seattle has three good scoring lines and is third in the league in scoring and is the third-best bet this season at +10.1 units.
---
Trendy Talk
---
NCAAF
UTSA and North Texasare 8-2 Under.
USC is 7-1 Over after four consecutive games where they committed one or less turnovers this season.
Ohio U. is 8-0 ATS against conference opponents this season.
TCU is 9-2-1 ATS in all games this season.
Michigan is 8-1 ATS after playing a game where 60 total points or more were scored.
Clemson is 9-1 Over as a favorite of 3.5 to 10 points the last three seasons.
Georgia is 7-1 Under after a win by 17 or more points this season.
NBA
Boston is 10-1 ATS after playing a home game.
Cleveland is 15-3 ATS off a home win by 10 points or more.
Philadelphia is 16-3 Under as a road underdog of 6 points or less.
Boston is 10-2 Over as a home favorite.
NHL
N.Y. Rangers are 17-3 in home games after a win by 2 goals or more.
Nashville is 8-0 vs. the N.Y. Islanders.
NCAAB
Northeastern is 2-13 ATS in road games.
Kent St. is 18-5 ATS playing only their 2nd game in a week.
Appalachian St. is 9-1 Over in road games versus teams attempting 18 or less free throws a game.
Illinois is 6-0 Under in road games after allowing 30 points or less in the first half of two straight contests.
NFL
Chicago is 0-9 ATS in weeks 10 through 13 the last three seasons.
Cincinnati is 12-2 ATS playing against a team with a winning record.
Jacksonville is 0-8 ATS in non-conference games.
Denver is 10-0 Under in weeks 10 through 13 since 2020.
N.Y. Giants are 8-0 Under as a home underdog.
Philadelphia is 19-4 Under after scoring and allowing 30 pts or more in the last game.
---
BMR's Betting Pulse
---
NCAAF
It is Championship Week and we have 10 Championship contests covered with in-depth analysis for your NCAAF picks. Make sure to visit our Best Bets, Last Chance Value Picks and Top Parlay.
World Cup
Group play wraps up Friday and on the weekend we head into the Round of 16 and offer free soccer picks.
NBA
Follow our Spread, Moneyline and Totals picks along with top player props this weekend and return Sunday for a deep preview of the Celtics vs. Nets encounter.
NCAAB
It's the first full weekend of college basketball with several interesting matchups and we'll provide our Best Bets for you to review.
NHL
On Friday night will the New York Islanders end their eight-game losing streak versus Nashville? See what we think here.
NFL
We have a wonderful batch of contests for Week 13 and we'll preview all of them including Titans vs. Eagles, Dolphins vs 49ers and Chiefs vs. Bengals, and several more.
---
The Buzz
---
NCAAF – FOX Sports Stealing More ESPN Talent
Chris Fallica, known as 'The Bear" on ESPN for all his college football betting takes and information is moving to FOX next season. Here is the story.
NFL – How Good is the Bills' Josh Allen?
ESPN Stats has the answer.
NBA – The Greek Freak
---
Football Focus
---
NCAAF – From Our Friend Mark Lawrence a Long Time Betting Expert
Sub .600 teams in CFB championship games with same-season revenge are 6-0 ATS since 2000. UNT owns a profitable 5-2 SU and 6-1 ATS mark vs foes that surrendered 22 or more PPG this season (read: UTSA).
NCAAF – C-USA Title Game Features Elder Statesmen
You might not have heard, but tonight's C-USA Championship game features North Texas QB Austin Aune (age 29) vs. UTSA QB Frank Harris (23). Last night's Bills vs. Patriots QB matchup had a younger combined age than tonight's Conference USA clash. (Josh Allen (26) vs. Mac Jones (24))
NCAAF Biggest Line Moves – Updated 12/2
USC -1 to -3 over Utah – The Trojans are running at about 80% for both cash and wagers, despite a good amount of sharp action on Utah.
Fresno State +5.5 to +3 vs. Boise State – 60% of cash and 70% of bets on the road Bulldogs.
Tulane -2 to -4 over UCF – No change with 75% of the cash and bets on Tulane though definite sharp action on UCF.
No. Texas/UTEP Total 65.5 to 70 – Unchanged with 75% of the cash on the Over.
Toledo/Ohio U. Total 61 to 55 – Total has dipped again to 54, though 75% of bets are on the Over.
Play or Fade?
Top 5 Bets Placed by Percentage (highest first) (23-42 record) – Tulane, USC, and Purdue
Top 5 Bets Placed by Money (highest first) (27-36-2 record) – Ohio U., USC, and Tulane
Top 5 Totals Bets by Percentage (highest first) (42-22-1 record) – UCF/Tulane Over, LSU/Georgia Over, and Clemson/No. Carolina Over
NFL Biggest Line Moves – Updated 12/2
Ravens -7 to -9.5 over Broncos – 90% of both markets betting against Denver.
Commanders +2 to -Pick vs. Giants – Washington went to -2.5 before settling today at -1. 75% of bets and money on the G-Men.
Lions +1 to -1 over Jaguars – Appears to have settled as a Pick with 60% cash on Jaguars and 75% of wagers on Lions.
Jets/Vikings Total 41 to 44.5 – Roughly 65% of tickets and cash on the Over.
Play or Fade?
NFL Top 3 Bets Placed by Percentage (highest first) (15-19-2 record) – Ravens, Cowboys, and Seahawks
NFL Top 3 Totals Bets by Percentage (highest first) (17-19 record) – Jaguars/Lions Over, Chargers/Raiders Over, and Dolphins/49ers Over
---
Out the Door
---
NCAAF
Tom Herman, who failed at Texas, is back at Florida Atlantic as the head coach. If he's as good of a coach as he showed at Houston, he'll have success at FAU as Lane Kiffin and others proved you can win there.
Also, Cade McNamara is going to Iowa after transferring from Michigan. Now the hope is Coach Kirk Ferentz updates his 1990s offense to what other teams are using today.
---
Who Is Right?
---
In college hoops Friday night, Northeastern tumbled from +12 to +10.5 at Georgia Tech. Though the betting has not been heavy, at 02:45 PM EST, 72% of the bets were on the Yellow Jackets and 75% of the money was on underdog Northeastern. Given the choice, what would you do?
Let's get some winners! Have a super-profitable weekend and see you back here Monday!