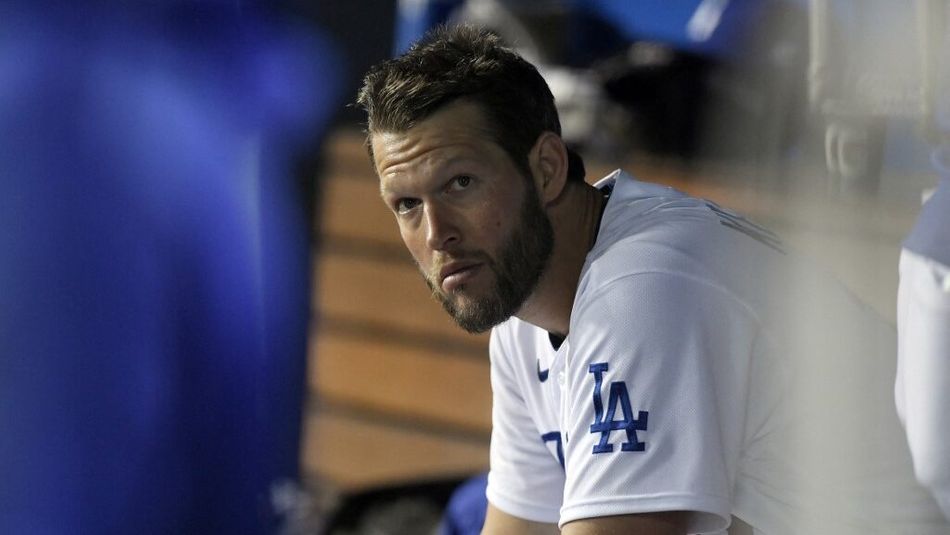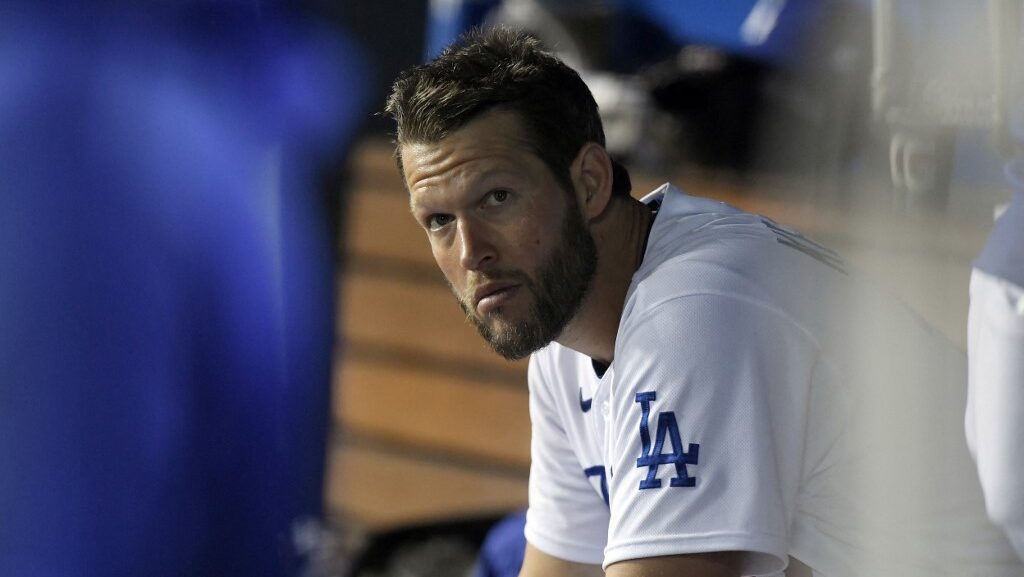 We have some curious baseball stories for you to read and think about. NBA free agency begins Thursday, which will change some team's fortunes for better or worse.
This plus our top trends, free picks, and our brand new football focus for you to enjoy.
---
About Last Night…
---
MLB
More bullpen meltdowns last night, causing heartbreak for some bettors and unexpected joy for others in the same contest. San Diego and Boston took one-run leads into the bottom of the ninth inning and found ways to blow leads and falter to Arizona and Toronto respectively. All these teams have a van full of relievers and they still give away games nightly.
Clayton Kershaw didn't have it last night in Colorado. This was his stat line:
4 Innings
9 Hits
6 Runs
2 Home Runs
4 Walks
4 Strikeouts
If you had Kershaw and the Dodgers on Tuesday, hopefully, you took them on the run line to soften the blow. This was a rare event for the future Hall of Fame.
The Rockies also set a record, knocking off a pitcher with multiple Cy Youngs after the night before beating a pitcher who had an 8-0 or better record (Tyler Anderson) in back-to-back games.
NBA
To the surprise of nobody, Kyrie Irving re-signed with Brooklyn for 36.5M because, like Russell Westbrook found out, in opting for his 47.1M to stay with the Lakers, neither player was likely to make half of this salary in 2022-23.
That probably cements Kevin Durant returning to the Nets and they have the 5th-best NBA odds to win next year's championship at Bovada (visit our Bovada Review) behind:
Golden State Warriors
Boston Celtics
L.A. Clippers
Milwaukee Bucks
---
Trendy Talk
---
MLB
The Chicago Cubs are 7-21 (-17 Units) when playing against a team with a losing record this season.
The Atlanta Braves are 28-9 as a road favorite of -125 to -175.
The Cleveland Guardians are 40-16 under in home games after scoring three runs or less in four straight games
The Toronto Blue Jays are 14-5 over vs. an AL starting pitcher whose WHIP is 1.20 or lower.
Dane Dunning and the Texas Rangers are 2-17 in road games since last year.
WNBA
The Chicago Sky are 7-1 ATS playing against a team with a winning record this season.
The Phoenix Mercury are 8-1 over after two or more consecutive Unders.
The Seattle Storm are 3-11 ATS in home games versus teams who average 42 or more rebounds a game.
CFL
The Ottawa Redblacks are 12-4 under as an underdog since last year.
---
BMR Betting Pulse
---
MLB
For a Hump Day, we have three series wrap up:
Review each preview and free MLB pick. Then, come back Thursday and read about the Yankees at Houston series opener along with another monster series, the Dodgers at the Padres.
CFL
Week 4 commences on Thursday evening for football north of the border. Check out all of this week's action for betting purposes.
Golf
This week the PGA Tour and LIV Golf go head to head for the headlines on U.S. turf. See who is expected to win the John Deere Classic and the first LIV event on US soil, this weekend.
Tennis
Wimbledon is underway across the pond, and watch for our frequent reports and free picks.
---
The Buzz
---
NBA
Free agency starts on Thursday and the Top 6 to watch are:
Bradley Beal (Washington)
Jalen Brunson (Dallas)
Zach LaVine (Chicago)
Deandre Ayton (Phoenix)
Miles Bridges (Charlotte)
James Harden (Philadelphia)
All could still re-up with their current teams or move on. All but Harden could make a quality team better and improve their fortunes (play on words, intentionally). This should be fun.
MLB
Wes Johnson, a highly respected pitching coach from the college ranks, who had been with the Minnesota Twins since 2019, left a first-place team in the middle of the season to return to college baseball (LSU) because he can make more money in Baton Rouge. Twins pitchers were outraged and sadden, respecting Johnson immensely.
That's a sad commentary on MLB that this could happen and also exploits the excesses of spending in the SEC.
---
Football Focus
---
Kansas City Chief to Win Super Bowl: +1000 – 4th overall choice at Bovada
Kansas City Chief Total Wins 10.5: Over (-120) / Under (+100)
Football Pulse
Losing to Cincinnati at home in OT in the AFC title game has taken the shine off Kansas City Chiefs and those few years of positive talk and turned to questions about the Chiefs.
The K.C. defense was carved up at Arrowhead for 63 points by Buffalo and the Bengals in the postseason and coach Andy Reid hopes his two top draft choices can shore up the defense which was 27th overall and against the pass.
Patrick Mahomes looked human at times last year and not having Tyreek Hill takes away some of the explosiveness of the Chiefs' offense. However, if JuJu Smith-Schuster can slide in as an underneath target, that could help the Kansas City defense stay off the field with long drives that still result in points. K.C. is in a nasty division as they try for a fifth straight trip to the AFC championship.
---
Out the Door
---
I was both watching and listening to the Rangers and Royals game Monday (betting purposes) night. Kansas City was charged with two errors and if this writer was the official scorer, they would have had five.
Texas radio announcers were lamenting how home official scorers rarely give a player an error if he doesn't touch the ball, even if he completely misplays it so badly on a routine play.
It made me wonder in the last dozen years, players regularly complain about errors they feel are unjust or hits being taken away, and now these spoiled brats are getting their way. Sad commentary.
---
Who is Right?
---
With Shohei Ohtani pitching for the Angels, that is the primary reason why the Halos have blossomed from -137 to -180. Yet, not all bettors are convinced that makes L.A. a winner. At 1:45 PM EDT, 66% of bets placed were on the Angels and 61% of the cash was on the White Sox.
Let's get some winners and see you back here Friday.