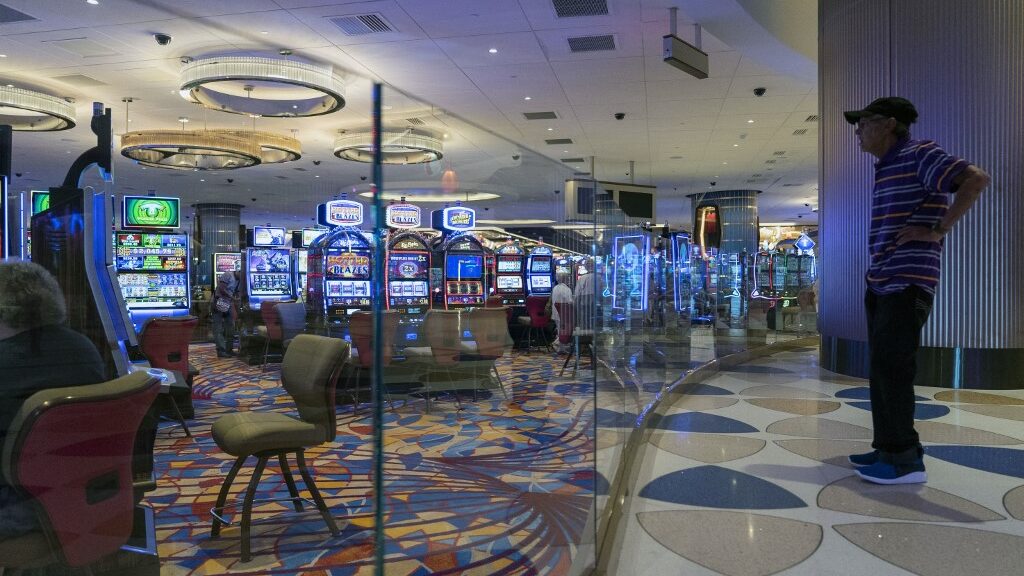 Smoking in Atlantic City casinos has been a hot-button topic for several years and those who represent the casino workers hoping to get it banned were looking forward to a public debate at the East Coast Gaming Congress coming up this month.
The topic of smoking has been pulled from the itinerary and that's not sitting well with several anti-smoking groups.
PLAY NOW: $25,000 Free-To-Play NFL Contest: BMR's 2022 Pick'Em Pool Opens for Registration
---
Topic Goes Up in Smoke
The East Coast Gaming Conference is coming to the Hard Rock Hotel and Casino in Atlantic City from September 21st through the 23rd and will feature New Jersey Governor Phil Murphy as a keynote speaker.
Industry heavyweights will be in attendance as well, with topics ranging from sports betting models to supply chain issues, to responsible gaming and the growth of the industry in the era of sports betting legalization in America.
Smoking in Atlantic City Casinos
One topic that was also supposed to be on the table was the smoking issue in Atlantic City casinos. Several highly vocal anti-smoking groups want a total ban on smoking for the health, safety, and welfare of casino workers who must work in that environment to earn a living.
Current Casino Association of New Jersey president and Resorts Casino Hotel's veteran CEO Mark Giannantonio, said, "The Casino Association of New Jersey has been very transparent in its position that an immediate smoking ban would have a significant adverse effect on Atlantic City.
We believe that more time is needed to devise and implement a solution that will address the concerns of our employees without jeopardizing jobs."
---
Study Backs Operators' Claims
Casino operators claim that eliminating smoking will cost roughly 25 percent of their business and eliminate over 2500 jobs. The owners point to a commissioned study that essentially stated casino customers who smoke generally spend more money at both the casino and the businesses within the property like dining, retail shops, and pubs.
A smoking ban would see a vast majority of this key demographic fleeing to casinos in neighboring states that do allow smoking.
Former Casino Association of New Jersey president, Joe Lupo, said earlier in the year, "Atlantic City has yet to see growth from pre-pandemic levels. Employment at our casinos is at a 20-year low, with less than 50% of the workforce from 2003. Visitation to Atlantic City is at a 20-year low, while gas prices and tolls are increasing.
"And land-based casino revenue remains at an almost 50% decrease from our peak in 2006," he added. "Adding a smoking ban could cause a devastating effect to the community and state."
Smoking Ban to Lower Income?
It should also be noted that 75 percent of the casino floors in Atlantic City are non-smoking but those advocating a complete smoking ban contend that the smoke merely wafts from the smoking area to all areas of the casino proper. Many casino workers have protested and claim it creates an unhealthy work environment for everyone.
However, not all casino employees are in lockstep with the anti-smoking contingent. Many agree with the owners that a smoking ban will diminish business and threaten livelihoods.
Bob McDevitt, president of Local 54 of the Unite Here casino workers union, penned a letter to state Senate President Nicholas Scutari urging he and his fellow legislators to vote against the smoking ban and protect jobs.
"While we want to ensure that our members work in a safe work environment, banning smoking in New Jersey casinos would mean lost jobs for our union and throughout the state, and lost tax revenues and less money for senior programs," McDevitt wrote.
Lastly, the looming specter of three brand-new New York City casinos is also a threat to curbing the renaissance in Atlantic City. The operators are firmly entrenched in their positions that their market has to remain strong for a longer period before any drastic measures are taken.
Bookmakers Review will continue to monitor this story and provide updates to our readers as they unfold.