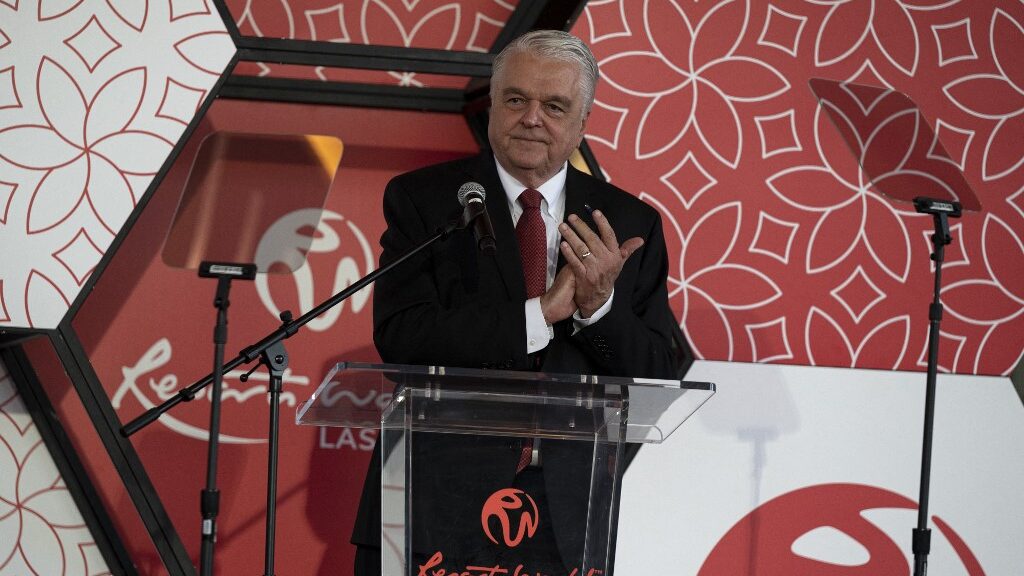 Gaming analysts believed it would take three to, perhaps as many as, four years for the Nevada gaming market to recover from the 78-day closure it suffered in 2020 due to the global pandemic. Well, the experts aren't always right and Nevada made them eat their words.
The Numbers Are In
There is no disputing that 2020 was a COVID-ravaged year that saw gaming numbers plummet throughout the Silver State. Casinos were allowed to open on June 4th after the 11-week lockdown and things didn't immediately get back to normal.
Travel was halted and there was more than enough trepidation about being in large gatherings to go around. Gaming numbers in 2020 fell nearly 66 percent from 2019 to $7.9 billion and the gambling world was collapsing if you listened to the pundits. But as we began to know more about this novel coronavirus, mandates and restrictions began to ease and casinos were steadily getting filled.
Predict The Super Bowl Matchup & Winner For $250
As 2020 gave way to 2021, the casino industry was building a full head of steam and when the smoke cleared, the recovery period that was supposed to last several years had taken only one. According to a report issued by the Gaming Control Board, $13.4 billion in pre-tax gaming revenue was raked by the Nevada casino industry.
Gaming Control Board Senior Economic Analyst Michael Lawton said, "This represents an all-time record for gaming win, beating the previous record set during calendar 2007 which totaled $12.8 billion."
The Las Vegas Strip casinos were a microcosm of the rebirth of gaming in Nevada as it showed more than $7.07 billion in gaming revenue in 2021, breaking the record of $6.8 billion in 2007. Governor Steve Sisolak wrote in an email, "I am excited to see the continued economic progress when it comes to gaming revenues. This is a strong measure of our state's recovery."
Wells Fargo gaming analyst Daniel Politzer noted, "Relative to October and November, December gaming revenue trends moderated, which we believe was somewhat expected given the uptick in COVID-19 cases that occurred in mid-to-late December and likely impacting New Years' Eve travel and demand."
Macquarie Securities gaming analyst Chard Beynon wrote, "Beyond the near-term revenue deceleration from Omicron and event and convention delays, we remain bullish and expect a strong recovery, given pent-up non-gaming demand, airline commentary, and real-time pricing opportunities."
Tourism Still Down
Increased consumer savings due to stimulus payouts, the lack of recreational activity, coupled with the vaccine distribution, and the loosening of restrictions was the perfect storm for a rapid recovery.
But it should be noted that even though there was a healthy rebound in tourism from 2020, visitors to Nevada in 2021 were still down 24 percent from the pre-pandemic year of 2019 when 42 million people visited the state.
Lori Nelson-Kraft, senior vice president of communications of the Las Vegas Convention and Visitors Authority, said, "We're pleased to see positive gains in our visitation during what remained a challenging year for tourism."
Regardless of the number of people visiting Vegas, and all of Nevada for that matter, gaming is back with a vengeance. And the numbers could be even bigger in 2022 if tourism reaches pre-pandemic levels. Online gaming has caught fire across the country and Las Vegas is the mecca of gambling in the United States which should spur interest and travel in the region.
Bookmakers Review will continue to monitor gaming activity in Nevada and around the nation and will keep our readers updated as events unfold.