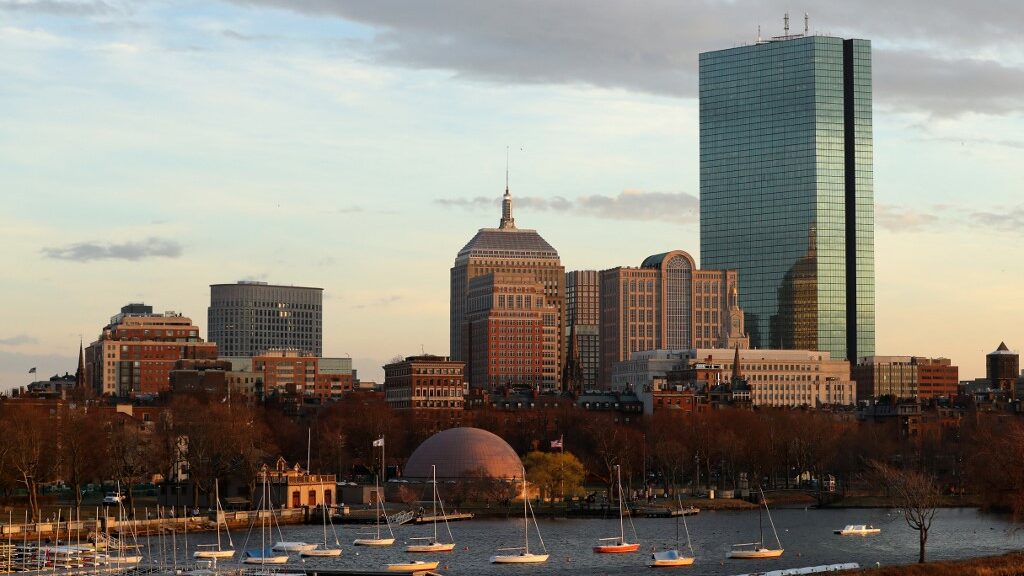 It's not surprising that the Massachusetts legislature has taken its own sweet time in passing sports betting legislation. After all, they watched hundreds of millions of Massachusetts dollars pour into Connecticut tribal casinos for nearly a quarter of a century before they figured out it might be a brilliant idea if they had a casino of their own right here in the Bay State.
Yes, Massachusetts politics moves at a glacial pace because pandering rather than governing is priority number one. But alas things eventually come around, even in the Hub and now it seems as though sports betting legislation has surfaced to the top of the agenda after watching New Hampshire's sportsbooks grab all of that Mass cash.
Bill HD678 is winding its way through the state bureaucracy while bordering states like Connecticut, Rhode Island, New Hampshire, and now New York are all happily taking action from Massachusetts border crossers.
The bill languished in the state senate last year because, as Senate President Karen Spilka told the State House News Media, the legislation was not the priority, "Right now, the focus is going to be on conference committees, resolving the budget, and COVID. We'll see though."
Shortly before the 2021 NFL season commenced, Governor Charlie Baker, a proponent of sports betting in the Bay State tweeted:
And Baker is right but the legislature dawdles as it always does when it comes to producing unique revenue streams for the Commonwealth. However, the evidence that sports betting will produce somewhere in the neighborhood of $60 million is too compelling to be ignored.
It would appear as though DraftKings, founded and headquartered in Boston, would have the inside track as one of several licensed operators in Massachusetts. And as Massachusetts residents who play daily fantasy sports (DFS) know, college sports are restricted from their menu, which is another aspect of the sports betting legislation being meted out.
It appears as though some legislators are bridling at the notion of college sports being included in the sports betting legislation. And this is what happens when people who have never made a bet in their lives are suddenly tasked with crafting legislation about that very thing. The ability to bet on college sports is critical, otherwise, the revenue Massachusetts is counting on being derived from sports betting will be compromised. The same bettors who are taking a ride to neighboring states to bet now will be the same ones who will do so during the college football and basketball seasons.
If you like to bet on sports then you know Saturdays are dominated by college games. You also know that March Madness, college basketball's grand showcase, is an enormous betting event at every sportsbook in North America. But some Massachusetts legislators either don't know or don't care because they believe there will be political capital to be gained by "protecting" the college athletes from the evils of gambling. And so it goes in Massachusetts politics.