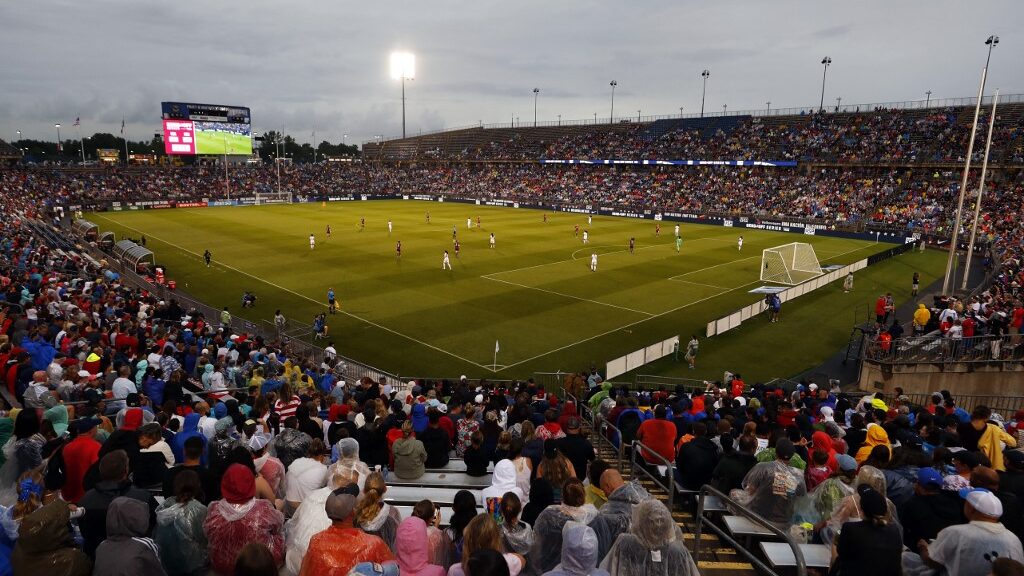 If you live on or near the East Coast and you like to play the slots or sit down for a few hours at a blackjack table then your only refuge for roughly 30 years was either Foxwoods Resort Casino or the Mohegan Sun, operated by the Pequot and Mohegan Tribal Nations, respectively.
But there are many more choices these days as Massachusetts legislators finally woke up after decades of watching Mass money being driven and deposited to Connecticut casinos.
The Bay State politicians ultimately mustered the herculean strength in 2010 to craft legislation that would allow casinos in Massachusetts so that the money would remain there. However, it would be five more years until a harness track was converted into an actual casino.
Since then, the MGM casino has been erected in Springfield, Massachusetts while the Wynn towers above Everett, just 15 minutes north of Boston. But now the Constitution State did the Bay State one better, they just got sports betting instituted in their state which means Massachusetts will probably wake up to this "new idea" sometime around 2025.
Yet, on second thought, it might not take the Mass legislature that long to crack this puzzle because they are now reaping the benefits of the casino money they had so long neglected. As late to the party as Mass pols have been, even they have come to realize there's money to be made in the casino business. Who knew? Everyone except them.
The story here is not the ineptitude of Massachusetts politicians and the glacial pace at which they move but rather the advent of sports betting in Connecticut. On October 19th, history was made as online sports betting and casino gambling became available to every person, 21 or over, in Connecticut.
The Pequots and Mohegans are the only licensed operators of sports betting as Foxwoods has teamed with DraftKings while the Mohegan Sun Casino has partnered with FanDuel, the Connecticut State Lottery, and its partner, Rush Street Interactive.
"It really expands the ecosystem of gaming and the combination of in-person and online just extends that experience," said Rodney Butler, chairman of the Mashantucket Pequot Tribal Nation and owners of Foxwoods.
And the interesting aspect of the launch was that it involved online sports betting and casino gambling at the same time. Only seven states have both available online but the rollout went smoothly with no reported glitches.
Kevin Hennessy, Director of Publicity for FanDuel, stated, "The interesting thing about Connecticut is that you border two states that do not have legal sports betting. So that sort of puts you on par with New Jersey, where New Jersey had that for a long time. New Jersey had originally Pennsylvania and New York. And that's why New Jersey has kind of become almost a Nevada of the East Coast. Connecticut has those same opportunities."
The border states to which Hennessy was referring include New York and Massachusetts. It appears as though Massachusetts money will once again be flowing south to the Nutmeg State so its citizens can make a legal sports bet. The more things change, the more they stay the same.