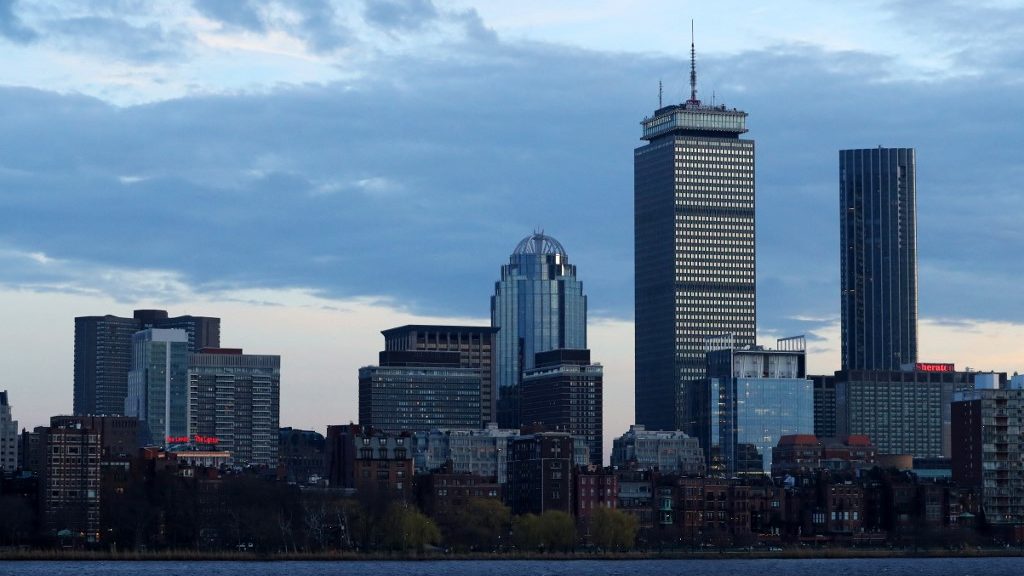 Legal sports betting in the state of Massachusetts continues to be a contentious issue. One of just two states in the New England region without a legalized platform, it looks as though Massachusetts sports betting may have to wait a while longer while lawmakers drag their feet and leave wagering providers, the state's sports teams and ultimately bettors in the state either out in the cold or having to travel across state lines in order to place a bet.
It isn't much of secret as to why legalization has not proceeded in Massachusetts just yet. The state Senate hasn't shown yet that it is on board with any sort of legalization push, and it appears that there is little appetite to get something done in the immediate future for gamblers in the Bay State.
A Little History of the Massachusetts Push
There are lawmakers in Massachusetts that have been pushing hard for legal sports betting in their state. The House of Representatives has passed motions to allow its launch twice in the past – the last time was a 156-3 vote, that took less than 20 minutes back in July.
Governor Charlie Baker has all-but assured that he will sign any piece of legislation that would bring legal sports betting to his state. He even drafted up his own legislation earlier this year which went nowhere. He included any potential revenue from such a platform in his next state budget.
Earlier this month, Baker tweeted "We filed a bill in 2019 and again this year to legalize sports betting in MA – it's time to act and get this done. MA is losing out to many of our neighbors on this one."
The state Senate has stalled momentum two times, the last time leaving Massachusetts without a platform for this NFL season.
A Little History on Those in Favor
It seems that everybody, but the Massachusetts Senate is in favor of advancing legal sports betting for the state. The Governor, the state's House of Representatives, the state's professional teams, sportsbook operators, and residents have all signaled not only a willingness but a desire to launch.
Back in July, Rep. Michael Soter said: "It is time for us to send a message to our friends in the Senate that today we vote unanimously, as a House. And I'm asking you, as a colleague on the border of the state of Rhode Island, that we unanimously send a message to our colleagues in the Senate saying that the people, the people we work for, want this legislation.
"Turn on the radio, turn on the news. Everybody wants this legislation. We don't have to go to a ballot or find out where people in the commonwealth are, we know where they are. Listen to them, you represent them."
The Potential Market
The Massachusetts market is expected to be huge, if and when it comes to fruition. Jerald Parisella, the House chair on the Joint Committee on Economic Development and Emerging Technologies has heard conservative estimates of $60 million in annual tax revenue for the Massachusetts scene with plenty of
room to grow. That tax revenue could be used for some needy programs and to mitigate some of the post-COVID deficits Massachusetts faces.
The state boasts 7 million residents (15th ranked in the country), teams in all four major North American sports and a rabid fan base that will make the potential market a success.
It is a well-known fact that sports betting in taking place in Massachusetts anyway – most feel it is time for the state to start benefitting in the form of tax revenue. "Sports betting in Massachusetts isn't new – it's alive and well and has been for quite some time," Sen. Brendan Crighton, top legal sports betting advocate said. "… I think it's time for a change and I do believe we're headed in that direction."
Not a Priority
Members of the Massachusetts Senate don't have to look to far to see how legal sports betting is benefitting other New England states, yet they have been unwilling to act as of now. According to Senate President Karen Spilka, she is "not certain that there's a need for even more money" for the state and local coffers.
As long as that way of thinking is the predominant one, there will continue to be a lack of urgency toward legalization in the state. Spilka added, "We have to do redistricting, we have to close out the books and do a [supplemental] budget, we need to do a more permanent VOTES act, our temporary (provisions) end in December. Some of it will depend upon bandwidth and how it stands."
In other words, unfortunately, sports betting is down the list of priorities in the Massachusetts Senate.