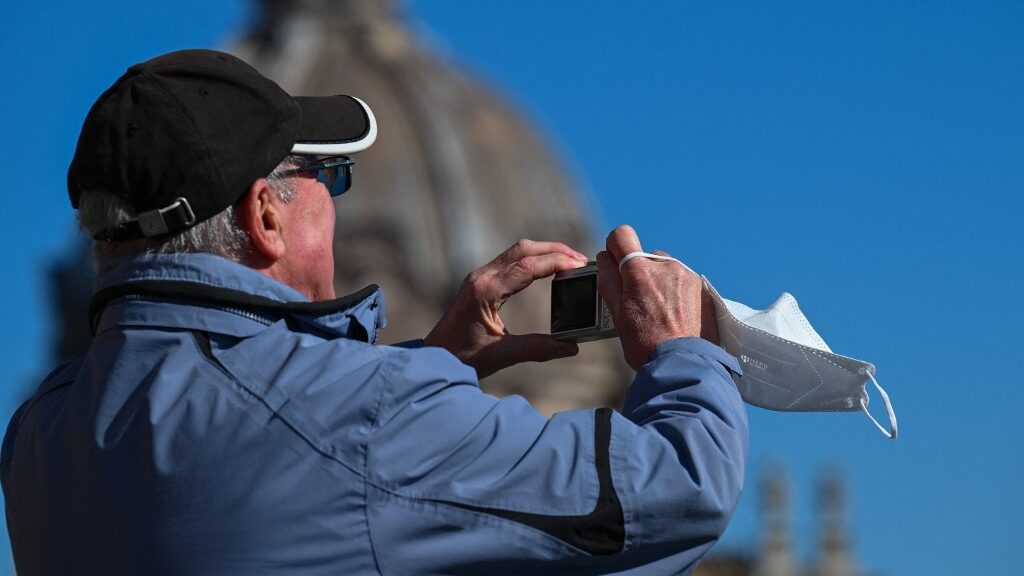 The mask mandate is being shed daily by states across the country and Las Vegas is pleased to announce their residents and visitors no longer have to cover up. The rescinded dictate came just in time for the city's busiest day of the year – Super Bowl Sunday!
Sin City Rebound
There were few industries more severely affected by the global pandemic than the casino sector. Of course, the explosion of online U.S. licensed sports betting and gaming portals actually benefited because of it, as there was not much for people to do and all day to do it. Thus, video gaming, sports betting, and online casino gambling saw an enormous increase while many land-based casinos were temporarily shuttered in the early days of the pandemic.
However, as the mandates and restrictions on travel began to thaw, Las Vegas casinos started to heat up. Although the virtual world is often easier to access, people understood that getting up, out the door, and interacting with others was well worth the effort. And so, the rebirth of Las Vegas commenced after a debilitating bout with COVID-19 restrictions.
But Thursday of last week saw another mandate lifted, no more masks required inside Las Vegas area businesses, including casinos. It came at the right time for those traveling to Sin City to enjoy the Super Bowl with hundreds of thousands of others descending upon the oasis in the desert, rooting for either the Bengals or the Rams.
Nevada Governor Steve Sisolak, cited, "a rapid decline in case numbers, coupled with declining hospitalizations, a drop in COVID 19 detected in wastewater, a broader availability of testing, and an increase in available treatments."
"I'm hopeful and confident," Sisolak added. "Based on the data we have; we are in a good position to drop this and to give people back some freedom. Everyone wants to get back to their normal life."
And although Las Vegas casinos are still not back to pre-pandemic levels, they are light years ahead of where they were in the dark days of 2020. In December of 2021, more than three million people visited Vegas, down only 13 percent from December of 2019, before Covid struck.
Vegas Seeks Volunteers
While most people are focused squarely on Super Bowl 56, there are others who are eager to round up volunteers for Super Bowl 58. That's right, Allegiant Stadium, home of the Las Vegas Raiders, will host the NFL's biggest game of the season two years from now.
According to reports, help is already needed to get the town in shape for the crush of humanity that will accompany the pomp, pageantry, glitz, and glamour of the Super Bowl.
Las Vegas Super Bowl LVIII Host Committee is recruiting up to 10,000 local volunteers to assist with bringing the same level of world-class service Vegas is known for to the masses who will be attending the Super Bowl in person or at one of the local casinos. You can sign up to volunteer through the Committee's online portal.
Bookmakers Review will continue to monitor this story and report any updates to our readers.