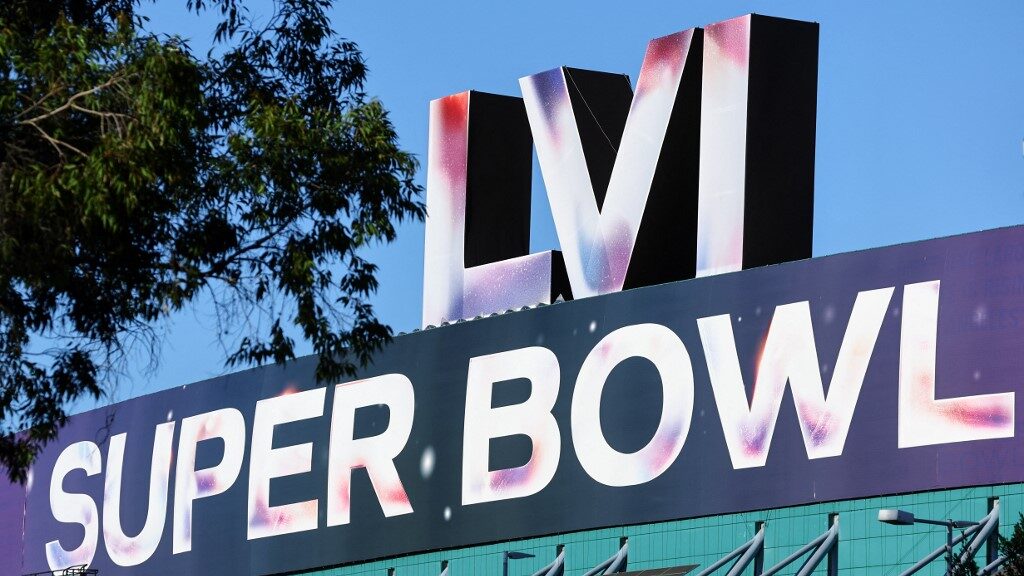 Super Bowl 56 is just about here and the ads you will see will include more than just Budweiser or the newest, trendiest tech company. There will also be U.S. licensed sportsbooks spending millions of dollars for a 30-second spot and that is an enormous departure from the NFL's decades-long stance against sports betting.
That Was Then
As recently as 2012, NFL commissioner, Roger Goodell, said that betting was the No. 1 threat to the integrity of the league. But it is amazing what money will do as Roger has gone from being sports betting's biggest critic to its best partner.
That's right, the league has now teamed with seven sportsbooks that are allowed to use the NFL in its advertising and branding.
Before PASPA was overturned in 2018, paving the way for legal sports betting in the United States, Roger Goodell went out of his way to criticize sports betting, indicating its very existence was a grave threat to the NFL and its presence would not be tolerated.
It is easy to understand why a commissioner of a professional sports league would be concerned about players, coaches, or anyone affiliated with the league betting on the games. That, of course, makes complete sense.
But the public betting on the games is another story entirely. In fact, betting on football has made the league as popular as it is today. Would there be any interest in a Jacksonville versus Houston game if it weren't for the point spread and the total?
Yet, Goodell, and the commissioners before him, would clutch their pearls and excoriate the evils of gambling as though they were a preacher at a Sunday service. It was all lip service because the commissioners knew that betting on football had become a national pastime and a vested interest in the games made people watch them.
All of those eyeballs on Monday Night Football, Thursday Night Football, and Sunday's slate of games meant higher ratings which meant the advertisers could charge more and that money eventually made its way into the NFL's coffers.
Goodell was happy to be a hypocrite because he could be the sentinel at the gate, defending the purity and sanctity of the NFL, while personally reaping tens of millions as compensation from the owners to do so.
Goodell could castigate sports betting all he wanted and it would do nothing to deter those who wanted to get down on a game with an offshore sportsbook or a local bookie. They would bet and then they would watch. Perfect for the NFL.
This Is Now
But all of that fire and brimstone Goodell used to preach suddenly vanished when sportsbooks began popping up in various states throughout the union. Now that it was legal in the U.S. and the NFL could get a direct piece of the action by aligning themselves with the online sportsbooks, the mortal sin that was sports betting was now a beatific vision, virtuous and resplendent in all its forms – point spread, moneyline, totals, props – you name it, the NFL absolutely loved it!
If you want an example of just how stark Goodell's conversion has been then read the following:
Before the legalization of sports betting: Roger Goodell, March 28, 2017: "I think we still strongly oppose legalized sports gambling. The integrity of our game is No. 1. We will not compromise on that."
After the legalization of sports betting: Roger Goodell, March 18, 2021: "We're going to find ways we can engage fans through legalized sports betting."
This Sunday we will see the full-blown manifestation of all the fanaticism surrounding the NFL replete with engaging commercials being sold for as much as $7 million for a 30-second spot, a star-studded halftime show, and a worldwide audience expected to be as high as 117 million which would break the record set in 2015 when the New England Patriots and Seattle Seahawks battled in front of 114 million viewers.
More people betting means more interest, and therefore, a broader viewership. The NFL is getting bigger and bigger because of sports betting, but then again, Roger knew that all along.
Bookmakers Review will continue to monitor this story and report any updates to our readers.