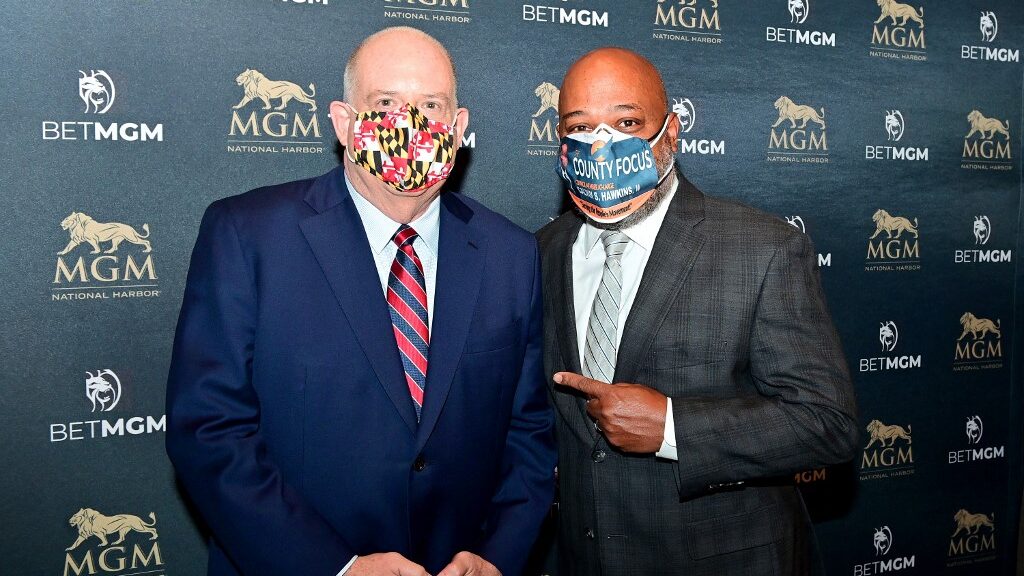 Maryland Governor Larry Hogan has seen enough bureaucratic red tape regarding the launch of online sports betting in his state and has decided to publicly call out the procrastinators to get the job done.
There Is a Delay in the Delivery Date
It has been nearly two years since the voters in Maryland voted to legalize online sports betting but the committee tasked with effectuating its launch has been incapable of doing so.
The protracted process has much to do with getting qualified minority and women operators to take part in the bidding licenses.
In May, Spectrum Gaming and the SWARC's advising law firm, Taft Stettinius & Hollister, held a seminar for small businesses seeking to enter the fray in obtaining one of 30 online licenses.
Maryland Sports Wagering Application Review Committee (SWARC) Chairman Thomas Brandt said afterward, "I think that suggests a significant hurdle for us in attracting quality applicants for sports wagering licenses in Maryland, given the constraints that were articulated at the seminar. That was very worthwhile, that became a matter of record."
Hogan Pulls No Punches
In what is a hand-wringing attempt to ensure equity and inclusion, SWARC is missing the bigger picture that there are only a handful of online gaming entities with the technological infrastructure and industry experience to successfully launch an online sports betting platform.
And while innovative technology and superior customer service are not the exclusive domain of the industry titans, any small start-up should only be considered if they can prove they are capable of providing the same level of security and service as their larger competitors.
Hogan's Imploring SWARC
On Thursday, Governor Larry Hogan released a letter imploring SWARC to stop lollygagging and get this new revenue stream flowing for the benefit of the Maryland taxpayers.
"Instead of decisive action to implement the voters' decision, you have allowed the process to stagnate and become mired in overly bureaucratic procedures that have needlessly delayed the state's ability to maximize the revenue potential of this emerging industry," wrote Governor Hogan.
"Sports fans in Maryland simply want to be able to place bets on their mobile devices—that's what they voted for, and they are angry and discouraged over SWARC's inability to make it happen. …
Our state and its citizens deserve clear and definitive action from SWARC and a legal, transparent framework to place mobile bets—not endless bureaucratic roadblocks that continue to hold back progress."
This is not the first time Governor Hogan has admonished the committee. In November he issued a stern rebuke to SWARC after it failed to consider sportsbook applications from five Maryland casinos without any explanation as to why they were deferring the approval.
Live! Casino in Anne Arundel County, Horseshoe Casino Baltimore, Hollywood Casino Perryville, MGM National Harbor, and Ocean Downs Casino were all slated to get the green light but it was never given.
Lottery and Gaming Commission
Afterward, Governor Hogan stated, "It's a problem, and I'm sure they're all going to be sued by all the people whose licenses have already been approved" by the lottery and gaming commission.
"If in fact they don't act immediately and approve [the five casinos] … it's going to be at least a year or more before anyone gets the ability to do gambling in Maryland," he added. "And potentially it could kill the entire deal."
Bookmakers Review will continue to monitor this story and update our readers as events unfold.