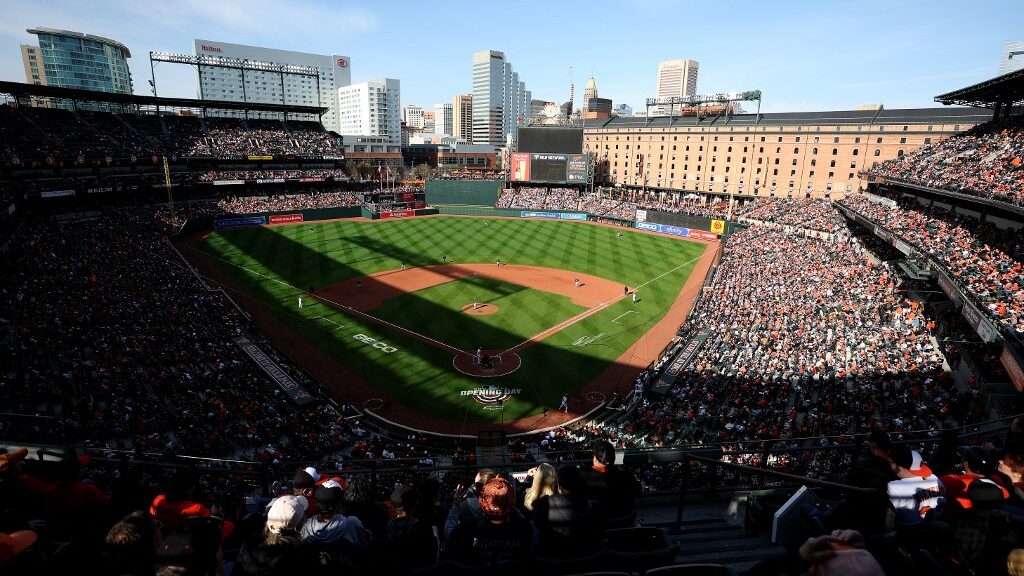 Retail sports betting locations in Maryland have arrived but getting approval for the digital realm has been a challenge.
However, it appears as though online sports betting will be available sometime during this coming football season.
Retail Books Up and Running
The brick-and-mortar sportsbooks are doing business in the Old Line State and many are hopeful that having to drive to one of the several operating to place a bet will be a thing of the past.
But whether that comes to fruition remains to be seen as the Maryland legislature has been slow to resolve the issues at hand.
Bingo World in Maryland's Anne Arundel County is the latest retail entry into the world of Maryland sportsbooks and joins five other locations dotted around the state to take bets on sporting events.
The MGM National Harbor, Live! Casino, Horseshoe Casino, Hollywood Casino, and Ocean Downs Casino have all been taking action since December and there are also four off-track betting facilities in the works but regulatory hurdles have yet to be scaled.
"The last step in the process is a controlled demonstration, during which guests invited by the facilities will participate in live wagering under the observation of Maryland Lottery and Gaming staff," a Maryland regulator noted.
"The four pending locations have not yet scheduled their controlled demonstrations."
Online Still Up in the Air
While some states have been efficient in bringing online sports betting to market, others like Maryland, have dragged their feet and become mired in a political quagmire that has caused one delay after another.
It's a case of paralysis by analysis as Maryland's legislators' appetites for surveys and studies seem to be insatiable.
And one major sportsbook has become aware of Maryland's glacial pace in bringing sports betting to its residents, causing it to shift gears into another market. Caesars' CEO Tom Reeg said he is "skeptical Maryland launches mobile in '22."
Instead, Caesars is turning its eyes and resources towards another state that has been slow to embrace this brand-new revenue stream – Ohio.
"We have an Ohio launch in front of us, that would be the only launch that I can think of that would have significant costs surrounding it," Reeg said.
"And so how we come out of the box in Ohio will be a governing factor in terms of where we would be, but that's the rights we've got."
When the CEO of one of the preeminent brands in the industry publicly states that he is moving away from a potential revenue stream because the bureaucrats cannot get out of their own way, there is something amiss.
One less costly market for Caesars resides north of the border, in the province of Ontario.
"You shouldn't expect to see us throw a lot of money in Ontario," Reeg said on the earnings call. "We expect to be a player. We expect the market to grow steadily, but that's not going to be a big needle mover one way or another for us."
Bookmakers Review will continue to monitor this story and report updates to our readers as they unfold.