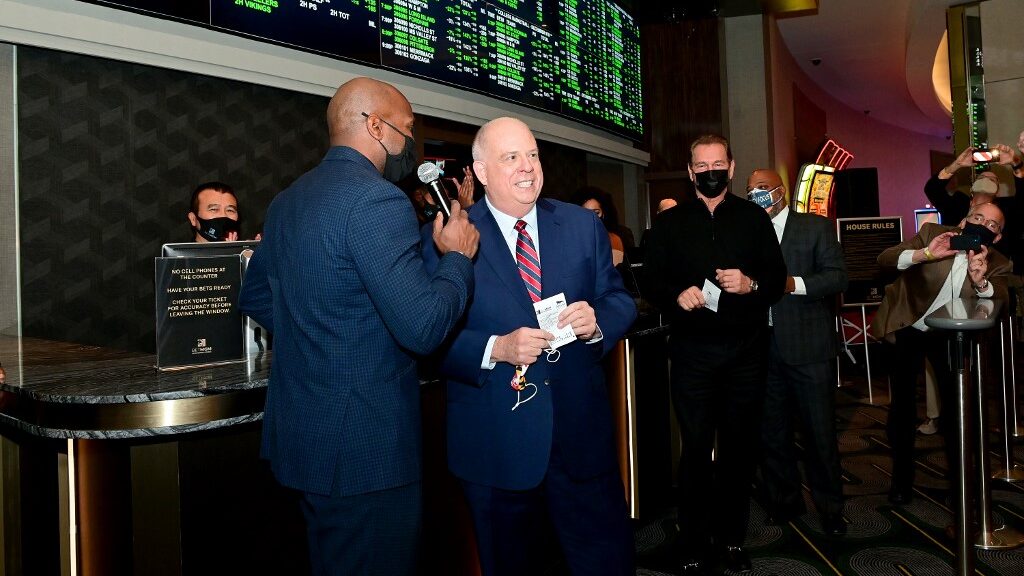 While the gloom and doom of a looming recession are creating chaos in virtually all sectors, Maryland's land-based casinos were whistling past the graveyard and into a record-breaking month, defying the odds and surprising even the most ardent skeptics.
MGM National Harbor Leads the Way
Maryland's previous all-time gross gaming revenue (GGR) was set in July 2021 at $180.1 million but a year later that mark fell, as July 2022 bested the record with $181.5 million. And of the state's six casinos, it was the MGM National Harbor located in Oxon Hill that led the way with $77.2 million, a nearly 7% increase over the previous July.
Its closest competitor was Live! Casino & Hotel with a GGR of $61.5 million followed by the Horseshoe Baltimore earning $18.4 million. The smaller three casinos, Ocean Downs, Hollywood Perryville, and Rocky Gap combined for $24.3 million.
It was a banner month for the state of Maryland but only the MGM National Harbor and Oceans Downs Casino experienced an overall increase from last July. And while all the rest, with the exception of Hollywood Perryville, had modest declines, the overall GGR proved to be a banner month for an industry that relies on consumers' discretionary income.
Gross Gaming Revenue July 2022 vs. 2021
MGM National Harbor: $77.2 million in revenue, +6.8%
Live! Casino & Hotel: $61.6, -2.1%
Horseshoe Casino: $18.4 million, -4.9%
Ocean Downs Casino: $10.5 million, a +0.2%
Hollywood Casino: $7.5 million, -14.1%
Rocky Gap Casino: $6.2 million, -1.4%
But as far as the state's haul, the numbers weren't of the record-breaking variety, albeit impressive in this economic climate. Because table games are taxed at 20% and slots are levied at between 40% and 61% in Maryland, the state would naturally see higher numbers if the slot take is greater than the table winnings.
However, in July 2022, despite the steep increase in GGR from table games, those gains were mitigated by a decline in GGR from slot machines. Nevertheless, it was another optimistic result in a state that has yet to launch online gambling.
Historic Fiscal Year
Although the official numbers have not been released by the Maryland Lottery and Gaming Control Agency (MLGCA), a spokesperson did reveal the data was favorable.
"We had a record-setting Fiscal Year 2022, and we'll be announcing those figures soon," said MLGCA Director John Martin.
"But for now, we congratulate our casino partners on a great first month of Fiscal Year 2023," Martin stated. "The casinos are continuing to expand their entertainment options as they rebound strongly from the pandemic, and their success translates into funding for schools, communities, and businesses."
What About Online Sports Betting?
Maryland has passed online sports betting legislation but it has failed to launch due to regulatory impediments that have slowed the process. However, Governor Larry Hogan has publicly admonished the Sports Wagering Application Review Commission (SWARC) regarding its plodding handling of the matter.
But SWARC has countered by saying they are merely following the rules enacted by the legislature and to deviate would not be adhering to the letter of the law.
Nevertheless, if online gambling does come to the Old Line State sooner than later, next year's numbers should significantly dwarf this year's haul.