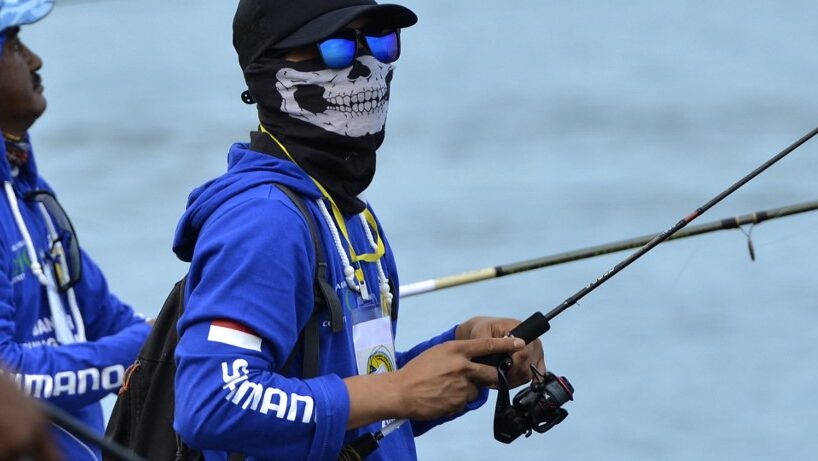 Fishing is one of America's favorite pastimes and those who enjoy it, can't imagine anyone who doesn't. It's in the blood and that lineage runs deep for those whose childhood memories are filled with casting on the shore of a lake or the bow of a boat.
It's a whole lot of rest and relaxation sprinkled with a thunderbolt of excitement when the line gets hit. It's one of the major forms of recreation in this country and if you don't have a rod and a reel then you are persona non grata at the local fishing club.
But unbeknownst to those who don't know a buzz bait from a bucktail, there is something called Major League Fishing or the MLF. And yes, this is where the best fishermen in the world compete against each other, and Bally's is now the exclusive Sports Betting, Daily Fantasy Sports, and Free-to-Play games partner for Major League Fishing's tournament circuits.
READ MORE: Bally's and Predators Sign Pact
Angler of the Year
Bally's will now be the sponsor for MLF's coveted Angler of the Year title which awards $100,000 to the winner and will also be able to stream MLF events over its proprietary apps. This is a boon to those who enjoy competitive fishing and are eager to watch the best ply their trade at different locales throughout the season.
Jacob Wheeler won the 2021 MLF Angler of the Year with earnings of over $388,000 and rounding out the top 10 money-earners are Ott DeFoe ($278,267), Michael Neal ($191,998), Kevin VanDam ($141,480), Bobby Lane ($133,739), Brent Ehrler ($120,998), Alton Jones Jr. ($118,257), Jeff Sprague ($116,739), Justin Lucas ($112,998), and Gerald Spohrer ($111,998).
Adi Dhandhania, Chief Operating Officer of North America for Bally Interactive, the company's digital division, stated: "We know how passionate the millions of recreational anglers are about the professional ranks of their sport.
This integrated partnership is a perfect showcase for Bally's, allowing us to leverage our sports betting, daily fantasy sports, and free-to-play games to enhance the fishing fan experience across MLF media and live events."
READ MORE: Fubo Sportsbook the Latest to Partner with NASCAR
Another League Partners Up
MLF President and Chief Executive Officer Jim Wilburn said: "As we ready for the start of our 2022 season, our partnership with Bally's will offer our loyal fans and anglers another unique avenue to engage with professional fishing and the Bass Pro Tour.
This partnership marks an important moment for Major League Fishing in the growing U.S. gaming and sports betting sectors. Integrating Bally's industry-best online sports betting and unique gaming offerings with MLF's SCORETRACKER LIVE and fan-friendly platforms position us to drive viewership, participation, and large-scale adoption among sports fans."
LEARN MORE: Betway Sportsbook Inks Multi-Year Partnership With Dallas Mavericks
This is the fifth collaboration for Bally's with a professional sports league with the other four being the National Basketball Association, Major League Baseball, National Hockey League, and the WNBA.
It is expected to reach an audience and demographic not necessarily acquainted with sports betting, and that could give the brand access to the early adopters in what has been a largely ignored sports betting audience. Bally's is once again thinking outside of the box.