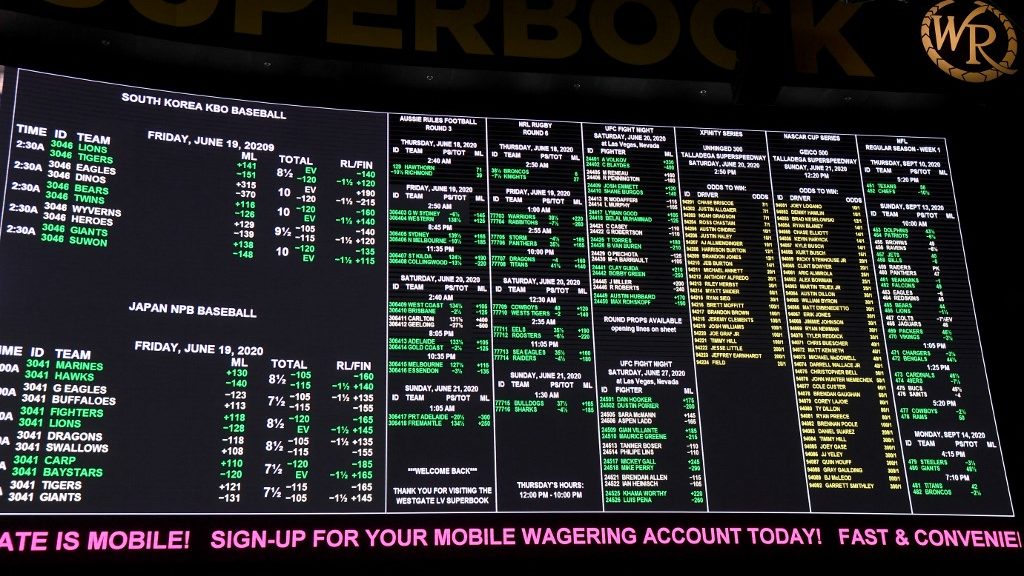 It was somewhat long and interesting road for the legal sports betting industry to become a reality on US soil. But it hasn't taken long for acceptance of their platforms among the citizens across the country. It was just May 2018 that the Supreme Court ruled in a 7-2 decision that parts of PASPA (Professional and Amateur Sports Protection Act) were unconstitutional as they commandeered power from the states. Since that time, 26 states have launched their own legal sports betting industries, allowing nearly half of the US population to place a legal wager.
The overall growth of the US legal sports betting industry has been impressive. But new figures released from a study by the American Gaming Association (AGA) about how the industry is viewed may be more eye-opening. Their research showed that almost three-quarters of Americans surveyed support the idea of legal sports betting across the country.
The figures come from a survey of 2000 people taken over the summer, coinciding with the National Responsible Gaming Education Week (RGEW).
A Deeper Dive
Back in 2018, industry insiders were confident of legal sports betting industry growth across the US. But the pace of that growth was unforeseen. 26 states now house their own legal sports betting platform with nine states joining the legal sports betting family in 2021 alone.
Another aspect of the platform that experts didn't see coming was the mainstreaming, acceptance, and popularity of a sports betting industry that had previously been a taboo topic outside of Las Vegas. TV networks, pro sports leagues, teams, and even the NFL Players' Association have embraced legal sports betting at a pace that nobody could have seen coming.
According to the AGA research, around 73% of respondents in their survey support legal betting. That's three in four adults in the US that don't take any issue with legal sports wagering in their states.
The research went further, identifying two-thirds of Americans surveyed agree that legal sports betting is a positive contributor to the US and state economies. Job creation is seen as a major contributor to that stat. Furthermore, nine in ten Americans surveyed see gambling as an acceptable form of entertainment.
Attitudes Contributing to Growth
With survey numbers showing immense support for the legal sports betting industry in the US, it is making it easier for prospective new jurisdictions to push the envelope and introduce new pro-gambling legalization measures in their states. It could also sway reluctant states to at least consider launching a platform in their own jurisdictions.
With over half of US states now hosting their own platforms and an estimated 111 million Americans now able to place a legal sports bet at home, the growth of the industry in the US has been impressive. It is also a reasonable expectation that more states will join the family sooner rather than later.
The AGA report included an eye-opening estimate of a record 45.2 million Americans that will place a bet in 2021, which is an increase of 36% from 2020. Most of that spike came from the increasing competition in the online sector of the industry.
Responsible Partner
Because of the overall attitude evolution of the legal sports betting industry, Americans have gained a sense of trust for the platforms operating across the country. Seven in ten believe the gaming industry behaves responsibly and a majority (57%) believe the industry gives back to the communities where it operates. That number is up from 49% in 2019 and 34% in 2010.
"We are a committed, responsible partner and economic driver in communities across the country," said Bill Miller, the AGA's president and chief executive.
As long as public sentiment keeps falling on the side of the legal sports betting industry, growth will remain strong across the country. Jobs are being created as are tax dollars for important programs across the country.
The AGA study has proven that the legal sports betting industry in the US is doing something right. With trust comes a green light to expand across the country. At what pace remains to be seen but the three biggest fish in terms of states, California, Florida, and Texas still have yet to legalize sports betting. Once that happens, expect more than a few dominoes to fall.