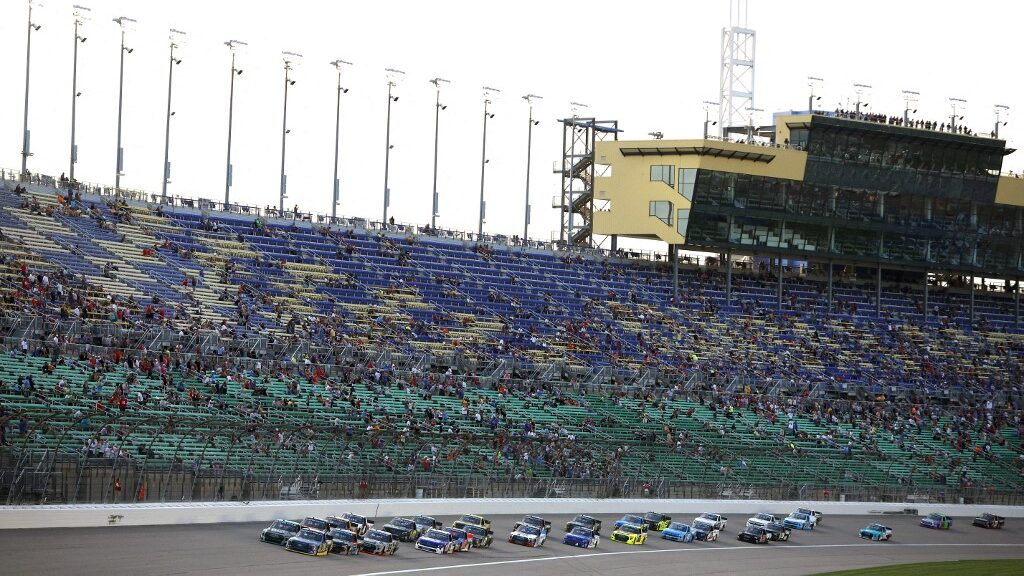 Sports betting in the Sunflower State has yet to launch but it's never been closer after Governor Laura Kelly put her ceremonial stamp on SB 84, legalizing online betting in the great state of Kansas.
Digital Gaming on Deck
Spurred by Kansas residents fleeing to neighboring states to place a bet, Kansas has finally gotten its collective act together and agreed on online sports betting bill that will keep the money within state lines and add to its tax coffers.
Governor Laura Kelly, surrounded by gaming executives and legislators, signed SB 84 allowing online gambling but now the question is when will Kansas residents and visitors be able to place their bets?
Another Way to Attract Kansas
"Soon, sporting events, casinos, restaurants, and other entertainment venues will have another way to attract Kansans to their establishments," said governor Kelly.
"Legalizing sports betting is a common-sense solution that will keep Kansans' money in Kansas. It's one more way my Administration is working to make Kansas the most pro-business, pro-growth state in the country."
The bill will go live on July 1st which allows the state the opportunity to take advantage of the nation's biggest betting product – the National Football League.
However, September will be here shortly and now the sports betting operators must get their apps and sites poised to launch. The major players already situated in the Kansas market are Caesars Kansas, BetMGM Kansas, and FanDuel Kansas.
Not So Hidden Agenda
Kansas has made no secret of its intentions to woo the Kansas City Chiefs from Missouri to Kansas. The Royals are also itching to leave the Truman Sports Complex and it would not be out of the realm of possibility for both to pack their bags and cross the state line to Kansas if public funding was made available to house both professional sports franchises.
Chiefs President Mark Donovan has been coy about his intentions for the team going forward, stating, "Pretty consistently, we get inquiries from the state of Kansas, [that] if you're going to make a change, what if you brought the stadium here? So, we're looking at that as well."
Truman Sports Complex
Arrowhead Stadium and Kauffman Field are both located at the Truman Sports Complex in Kansas City, Missouri and a decision by the Royals to pursue another location with a new landlord could give the Chiefs a reason to follow them out of town.
In November of last year, Chiefs Chairman and CEO Clark Hunt were asked about how a possible Royals exodus would impact the Chiefs' decision to stay and renovate or head to a new home.
"Obviously, we've been connected to the Royals for almost 50 years now here at the sports complex, so their decision on their long-term future will have an impact on us," Hunt said.
What's Next for the Chiefs
"We're going to watch as they go through the process and at some point, in the next year or so start thinking about what's next for the Chiefs from a stadium standpoint."
Whether this all happens remains to be seen but the Missouri legislature recently swung and missed on another round of legalizing sports betting in the Show-Me State.
The enhanced revenue from sports betting providers to both franchises could be the tipping point as to whether they stay or go.
Bookmakers Review will continue to monitor this story and provide our readers with updates as the story unfolds.