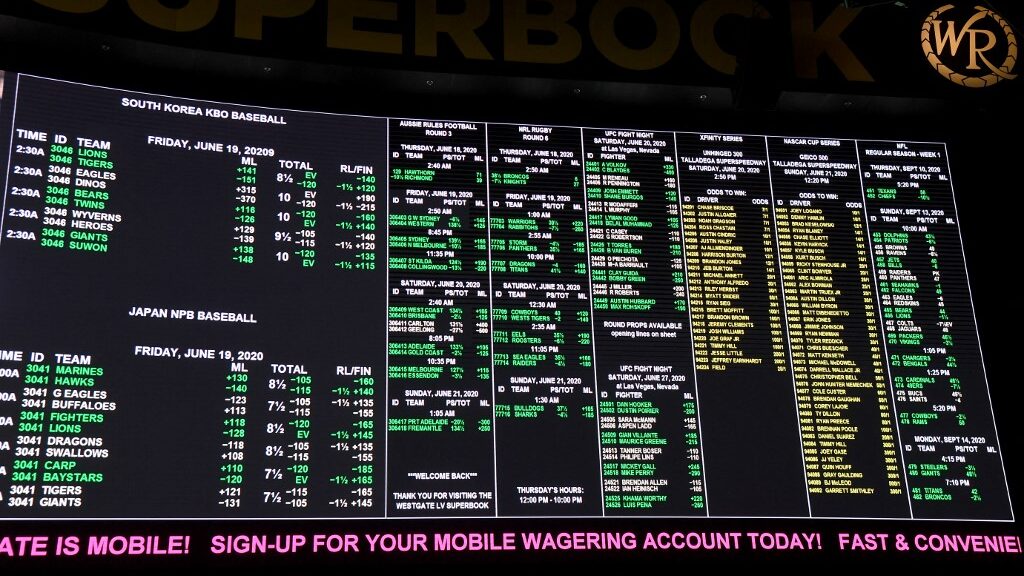 A sports betting bill that has languished in the Kansas legislature finally made it past the House and Senate with only the governor's signature left to make it legal.
Five Years in the Making
It's been five long years of haggling over a sports betting bill that has seen the great state of Kansas lose millions in its coffers due to the hand-wringing of its legislators. But it appears the finish line is in sight as the House recently approved a sports betting bill by a 73-49 margin before the Senate voted in favor, 21-13, on Thursday.
Governor Laura Kelly, a big supporter of sports betting legislation, will reportedly sign the bill as soon as it arrives on her desk.
"This is an excellent economic development tool, and plus, we need a little fun in Kansas." state Rep. Stephanie Clayton, one of the leading proponents of the bill, tweeted on Thursday.
But as with everything in life, not everyone is a fan. Despite the fact that there is a thriving Kansas state Lottery that is gambling catnip for addicted gamblers, some legislators prefer to pontificate about the evils of sports betting while ignoring the allure of the ubiquitous scratch tickets found in every convenience store in the state.
One such fire-and-brimstone busker is Representative Pat Proctor, a Leavenworth Republican, who claims he has never purchased a lottery ticket. "Those 65,000 gambling addicts in this state, we're selling them out. That's like dropping a bomb on those 65,000 families. We have created this monster."
There are also alcoholics, should we return to Prohibition? Cigarettes are unhealthy, yet they are still widely available with an onerous tax rate. Should we ban automobiles because accidents happen?
And what about cattle, reportedly responsible for over 14 percent of the world's greenhouse gases, should we stop raising livestock? That would be a surefire way out of political life in Kansas considering cattle is one of the state's primary agricultural industries.
Needless to say, studies have shown Americans support sports gambling and they want it easily available on their desktops and mobile devices. It is a booming industry and states now have an additional revenue stream because of it. At long last, it appears as though it is coming to Kansas by January 1st of 2023.
Pro Teams in Kansas
At this moment, the only professional sports franchise in Kansas is the Sporting Kansas City MLS team that plays their home games in Kansas City, Kansas, not to be confused with Kansas City, Missouri, a mere seven minutes away.
But the sports betting bill has a whopping 80 percent of its funds allocated to the Attracting Professional Sports to Kansas Fund. That's right, Kansas wants to lure the Kansas City Chiefs over to their side of the Missouri River and any other professional sports team that is looking for a fresh start.
"Missouri needs to take notice," said state Senator Rob Olson. "We want to give the opportunities to franchises if they want to move across the line and be in Kansas."
Kansas wants the world to know they are serious about getting their own sports franchises and will set aside the necessary funds to work on building a world-class stadium to house the teams that agree to reside in the Sunflower State. Whether they will be successful remains to be seen.