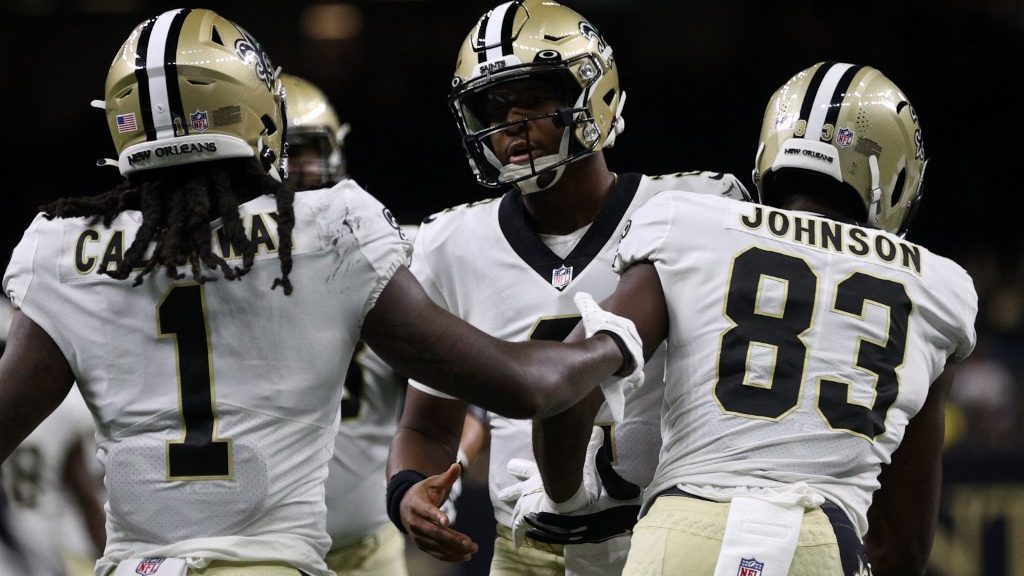 The annual seasonal summer sports betting slump is about to end. How do we know? Preseason NFL action is on, and the college football season is ready to kick off. It is a well-known fact that football provides an enormous boost to sportsbooks around America and PlayUSA is out with some projections that could see record shattered thanks to the return of pigskin action. There are a rash of factors that could lead to a record-setting fall and winter for the US sports betting industry.
New sports betting providers have arrived on the scene since the last time we saw NFL action, new states have launched their own legal sports betting platform and finally, the world is getting to focus on sports rather than COVID-19 and the political theatre that was taking place last year at this time. "The expansion of sports betting over the last year has been relentless, with far more legal markets and more operators than ever before," said Eric Ramsey, data analyst for the PlayUSA.com Network.
New Sportsbooks
Caesars Sportsbook will be up and running for its first NFL and College Football season starting in September. Although they are just taking over William Hill's operations, adding the iconic American Caesars name into the mobile betting fray should attract some attention heading into the NFL season. Caesars made some bold moves to increase their exposure with football fans in the last few weeks. They gained naming rights to the Louisiana Superdome, home of their share of Bowl games and the NFL's New Orleans Saints. Upcoming Super Bowls are also scheduled for what is now the Caesars Superdome.
Caesars this week signed on as official sports betting partner of College Football's Fiesta Bowl in a truly ground-breaking announcement.Barstool Sportsbook is also new on the legal sports betting scene since the last time we saw football action. They are live in Colorado, Illinois, Indiana, Michigan, Pennsylvania, Virginia and as of last week, New Jersey.
Barstool, thanks to Penn National's backing and their own incredible megaphone has been able to gain a fair market share in those jurisdictions and will be a player once football season begins. SI Sportsbook is another newcomer on the scene that is expected to make some noise when the NFL season kicks off September 9.
New Markets
There are a few Heavy Hitter states that will be taking their first regular season NFL bets and first college football bets this upcoming season. Most of the top-5 states like New Jersey, Nevada, Pennsylvania and Illinois have longstanding platforms that have proven fruitful when football is in full swing. Michigan, which is no stranger to the Top-5 Bet-friendly states list is one such state that is looking forward to taking its first mobile football bets.
Virginia, which is the seventh-largest market is also a newcomer to the legal sports betting family and will be taking its first wagers on pigskin action as well this year. Arizona, Connecticut, Washington State, Louisiana and the biggest potential fish still available for launch, Florida are all aiming to go live by the September 9 – the start of the NFL season. If all come to the party, the entirety of the US legal sports betting industry changes immediately.
"Propelled by the launch earlier this year of legal sports betting in relatively large states like Michigan and Virginia, in addition to states such as Arizona that are expected to launch near the beginning of the NFL season, the U.S. market has grown significantly since the beginning of the 2020 football season," said Dustin Gouker lead analyst for the PlayUSA.com Network. "The U.S. sports betting market looks entirely different than it did just one year ago. There is no question that it will be a historic football season unlike any we've seen before."
Renewed Focus
There is expected to be a robust market for college football in 2021 – much more than 2020 when teams were forced to play abbreviated schedules with none of the rabid fanbase that makes NCAA football what it is in the crowd. With fans in the stands at both NFL and college football games, and with some venues even launching their own sportsbooks in their venues, there will be a renewed focus on the game that American bettors love most.
Sports betting advertising will be everywhere from stadium scoreboards to the commercials you are watching on TV when tuning into the games. It all adds up to a huge focus on not only the games on the field, but the games being offered up by sportsbooks on those contests.
What It All Means
Estimates have about $7.5 billion that was bet in 2020 in football alone. Those numbers, thanks to the new states taking pigskin wagers and the mainstreaming and popularity of football are going to be smashed in 2021… guaranteed. PlayUSA estimates have more than $20 billion in single-game football wagering this football season. That number could lead to an estimated $1.5 billion in revenues for US sportsbooks according to analysts and a healthy tax contribution by those books to state governments that have a legal sports betting platform.
PlayUSA breaks their figures down even further. They estimate that $12 billion will be bet on the NFL alone, with the rest coming from college football.The NFL's take could lead to an estimated $800 million in revenue. $550 million in profits would come from the $8 billion wagered on college ball. Football is back… and it couldn't have come soon enough for sportsbooks across the US