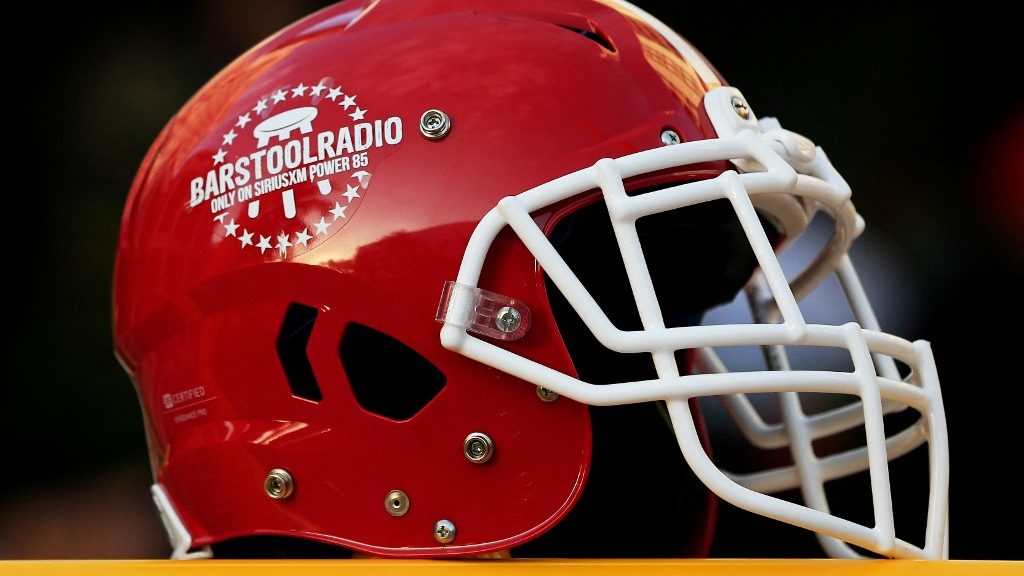 Barstool Sportsbook has seemingly taken a different approach with their move into the biggest sports betting market in the US, New Jersey. Known for their bombast and aggressive tone, Penn National's premier sports betting brand took a more muted approach to accessing what is the brightest jewel jurisdiction in the US scene, opting for a soft launch in New Jersey and allowing minimal bettors to access their app.
The Barstool Sportsbooks brand has been on a tear as of late with regard to the expansion of their brand. Previously available in six States (Colorado, Illinois, Indiana, Michigan, Pennsylvania, and Virginia), New Jersey takes the Barstool reach to seven with their move into New Jersey. Expect more on the way in the next few months – on an earnings call last month, company brass signaled their desire to be players in 10 states by the end of 2021.
Soft Launch… For Now
Not a whole lot of detail has come to light about Barstool's move into New Jersey except for word that just the first 500 users to sign up and log on to their app in the Garden State per day would initially be able to place wagers. Starting Thursday, a small window was opened for potential bettors to access the app.
The limited hour/500-person max per day programs are slated to run through Monday. After that, details are somewhat sketchy about the future of the brand in New Jersey. Speculation, and some subtle messaging on company President Dave Portnoy's Twitter account has Barstool possibly going live with an all-encompassing platform as soon as this week.
Having something in place prior to the start of the NFL season September 9 is the obvious goal, but a sweeping, wide-ranging launch of the brand could be in the next few days.
Aggressive Tone, Aggressive Actions
Barstool and company President, Dave Portnoy had a reputation of being a bombastic, aggressive-toned media brand before entering the legal sports betting realm. In this day and age, when "the louder, the better" seems to be beneficial, Barstool has been making Penn National's $163 million investment for 36% of the company worth it.
Prior to building a sports betting platform, Barstool's media wing boasted 9.2 million unique listeners each month from its portfolio of 38 podcasts. They had an audience of 66 million and have grown that since entering the legal sports betting fray.
Penn National, one of the elite brands in the US legal sports betting industry has helped elevate the Barstool Sportsbook brand even further. It was Penn National's market access in the states Barstool currently has a presence that has allowed such aggressive growth. New Jersey's Barstool presence is thanks to Freehold Raceway, owned by Pennwood Racing, an affiliate of Penn National Gaming.
New York on Their Mind?
New Jersey is the biggest fish in the US legal sports betting industry. But Barstool has had their eyes on another Northeast state, New York for one of their next locales. Locking up the entire metro New York area, which includes New Jersey would be a major coup for the sportsbook brand and would give them a leg up in the heavily populated tri-state area.
Currently Penn National has a relationship with Kambi and Fanatics Sportsbook in New York, the entity that is aggressively pursuing a wagering license in the Empire State and has Big Apple icon Jay-Z acting as Vice Chairman. If all goes well with New York's rumored mobile sports betting launch, Barstool could be the brand tied to Kambi and Fanatics to operate in conjunction with the Saint Regis Mohawk Tribe.
No Slowing Down
Barstool Sportsbook exploded on the scene and has signaled that there will be no slowing down in the immediate future. The last month alone has shown the brand's seriousness toward expanding their US presence. Barstool has gone live in Colorado and Virginia the last 30 days, along with their quiet, yet crucial move into New Jersey,
Tennessee and Arizona look like the next possible destinations for the Barstool Sportsbooks, along with New York. That would make 10 jurisdictions in less than one year's time.
And with as many as nine jurisdictions hoping to go live before the start of the NFL season, you can bet that Dave Portnoy and the Penn National brass are in on a few of those too.