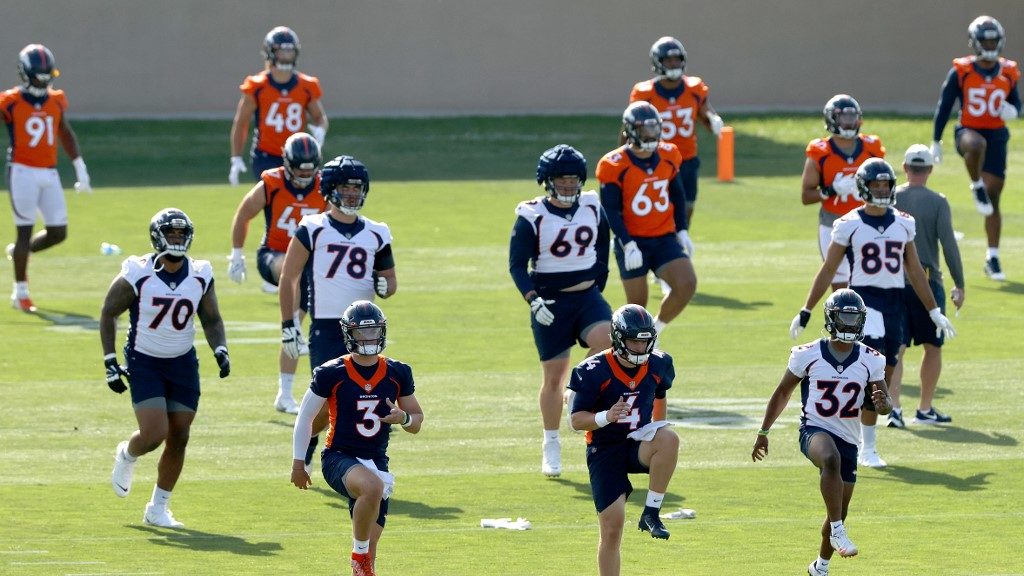 Penn National's Barstool Mobile Sportsbook brand officially launched in its fifth state on Monday, bringing with it a healthy amount of hype and the promise of challenging some of the big names already operating in one of the top jurisdictions in the US market. The Heavyweight betting state of Colorado saw the long-awaited Barstool mobile app go live late last week in what has become a competitive and challenging Centennial State market.
A Barstool retail facility has been around in Colorado since November. In fact, Colorado was the scene Barstool's first launch at Ameristar almost 10 months ago. It has been a steady climb up the sports betting provider ladder from there, as predicted by Penn National brass at the time of their first launch. "We are very excited to be opening the first Barstool Sportsbook in the country at Ameristar Black Hawk," Penn National Gaming President and CEO Jay Snowden said in a media release back in November.
"This will be the first of many new retail locations for Barstool Sportsbooks at our casinos nationwide. Each will incorporate several features that reflect the spirit of the Barstool Sports brand, resulting in unique sports betting experiences that we expect our customers will thoroughly enjoy."
The Colorado Market
It has been a year since Colorado launched their legal sports betting platform and so far, they have been a consistent and reliable part of the "Top-10 Bet-Friendly States Club." The Colorado scene saw $2.3 billion in wagers in their first year of operation. Colorado bettors have taken to their legal sports betting industry in impressive fashion.
In June, Colorado bettors spent a total of $229.8 million at the state's sportsbooks, during a month with a limited betting menu. The record for the state came in January when a staggering $326,903,462 was taken in by the state's betting providers. There seems to be enough to go around in the Centennial State, although there is a widespread sentiment that the market is close to, if not at its saturation point.
Ameristar has had an in-person Barstool Sportsbook in Colorado since last November – a mobile presence was a missing piece and will definitely help both brands reach new levels in the state. Barstool will face some strong competition in Colorado. They will be just another name among 24 elite-level sportsbooks operating in what has been a generous market so far. The Barstool app has broken through before in other jurisdictions with established names and is expected to do so once again in Colorado.
The Barstool Reach
Along with Colorado, the Barstool Sportsbook is currently available in four other top-tier jurisdictions – Pennsylvania, Michigan, Illinois and Indiana. Expectations are that their US presence will significantly increase with launches in New Jersey, Virginia, Tennessee and Arizona before the start of the NFL season September 9.
Prior to launching their first legal sportsbook in late-2020, Barstool had been a behemoth media brand. They, at that time boasted 9.2 million unique listeners each month on its collection of 38 podcasts. Their overall audience was 66 million and has only grown in the 10 or so months since delving into the legal sports betting world.
The Penn National Family
Barstool Sports is now part of one of the biggest sports betting families operating on US soil. Last week, Penn National, who acquired Barstool late last year, added theScore Sportsbook brand to compliment all that Barstool has done for the company. "We are making the most of what we built wider and deeper," Jay Snowden said. "We have some nice optionality with theScore acquisition and the cross promotions between Barstool and theScore are limitless. We feel we have two of the premier sports media brands in North America."
Hopes for the Brand
There is a certain arrogance that accompanies the Barstool name. It's leader Dave Portnoy likely won't settle for anything less than elite status for his creation in the Colorado market. It is a certainty that a slew of promotions and unique opportunities will come to users of the Barstool app in Colorado. Boosted odds for Denver Broncos games will be on the menu, a "2 for 1 New Player Bonus" will be on the table, a $10 welcome sign-up bonus for new registrations and the chance to re-up after a losing bet, on the house will be available immediately to those who sign up for the Barstool app.