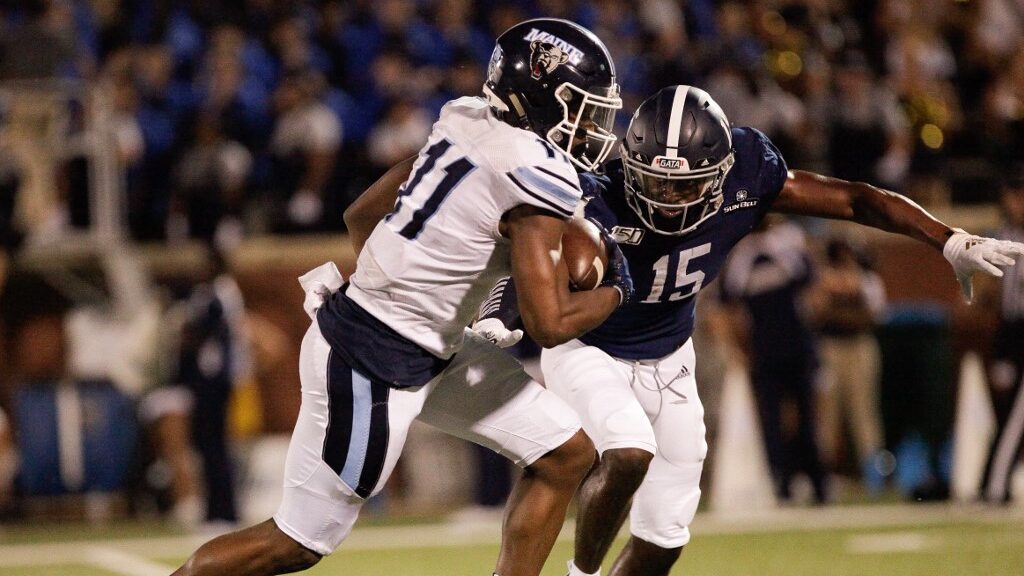 Sports betting legislation in the Pine Tree State has been bandied about since 2018 when the Professional and Amateur Sports Protection Act, also known as PASPA, was struck down as unconstitutional and paving the way for legalized sports betting in America. And although it has yet to happen in Maine, it could be getting close.
Sports Betting Bill Busted
Back in 2019, Maine lawmakers passed a bill allowing mobile sports betting but that legislation was vetoed by Governor Janet Mills. The state Senate overrode the veto but the House fell 10 votes short of its own override and so the bill died an abrupt death.
At the time, Maine Representative Scott Strom penned a column in the Bangor Daily news soliciting Governor Mills' support when he wrote, "I look forward to the day when Mainers can wager on their favorite players and teams in a safe, legal way, right here in Maine.
He followed, "I urge Mills to allow this legislation to become law and begin eradicating the illegal operators' stronghold on our consumers. Not allowing LD 553 to become law will only serve to benefit select special interest groups and, most of all, illegal bookmakers."
Get Involved: BMR Community
But when the time came, Governor Mills could have remained neutral and not signed the bill which would have allowed it to pass but instead decided to veto it and wrote in her veto remarks, "I believe this bill is a good effort by those who wish to bring out into the open a black-market activity that is practiced by many now and who want to regulate that activity without over-regulating or overtaxing it so as to drive it back underground"
Governor Mills continued, "The bill is a step forward towards achieving that delicate balance. But respectfully, I remain unconvinced at this time that the majority of Maine people are ready to legalize, support, endorse and promote betting on competitive athletic events". Before Maine joins the frenzy of states hungry to attract this market, I believe we need to examine the issue more clearly; better understand the evolving experiences of other states, and thoughtfully determine the best approach for Maine."
Tribal Affair
But now we fast forward to the present day and the Maine House Judiciary Committee has been considering the most recent iteration of a Maine sports betting bill, LD385, while an earlier bill, LD 1352, has already passed both chambers but is sitting in a Special Appropriations Table waiting to be heard.
The sponsor of LD 385, Representative Rachel Talbot Ross, believes the state's tribes should be granted exclusive access to sports betting in the state and a recent amendment to the bill would include mobile sports betting as well as other economic incentives to Maine's four Native American tribes.
Penobscot Indian Nation Chief Kirk Francis said, "The amendment to LD 585 will help to improve dialogue between state agencies and the Wabanaki Nations, and provide the Wabanaki Nations and our citizens with tools to create economic opportunities for us and these surrounding communities."
Read More: Sports Betting in Massachusetts…Eventually
The exclusivity to sports betting is the sticking point with the state's casino operators as it is with a group that is known as the Sports Betting Alliance (SBA) of which mobile betting titans FanDuel and DraftKings are members. The group spoke out against the pending legislation and its exclusion of all entities but the state's tribes.
"Unfortunately, Part J of this amendment is a significant step backward from the existing proposal to legalize the sports betting market in Maine," according to the SBA's written testimony.
"SBA wants to make it clear that our members do not have opinions on the non-gaming aspects of LD 585, and the proposed committee amendment; our members oppose a limited market that restricts the number of experienced operators eager to bring innovative and engaging products to Maine economy, and, above all, a process that ignores multiple years work by the Veteran and Legal Affairs Committee, stakeholders and Mainers."
Bookmakers Review will continue to monitor this story and provide updates as it unfolds.