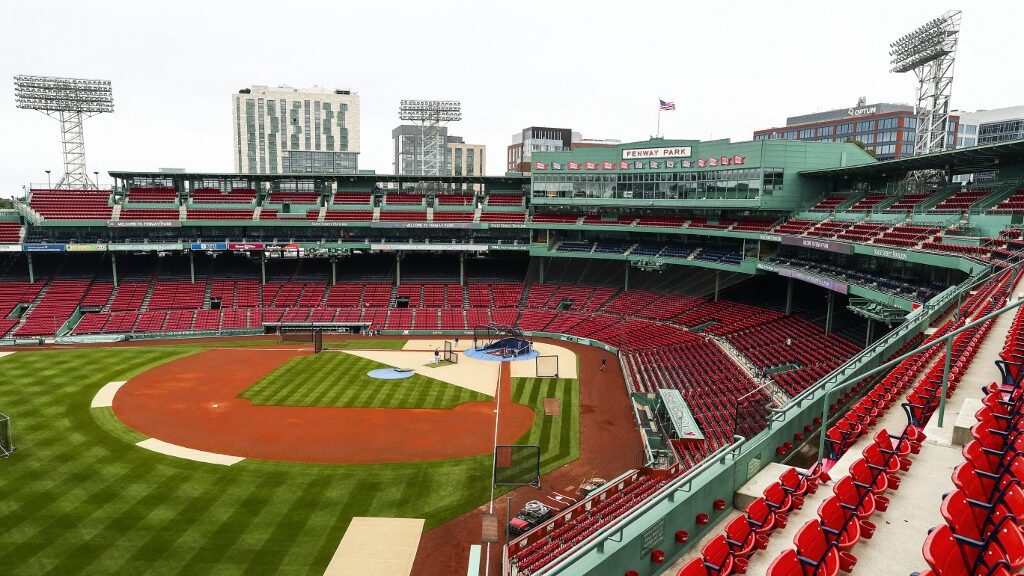 The Massachusetts legislature is again considering the idea of legalized sports betting but whether the current bill gains any traction in the senate is yet to be determined.
Bay State Late to the Party
Massachusetts is a great place to live. The coastline is kissed by the Atlantic Ocean, the autumn foliage is unrivaled, and the change of seasons keeps it interesting. Its capital, Boston, is considered almost quaint among other major metropolitan cities.
Despite its relatively small geography, the restaurants and entertainment venues are second to none while its colleges and universities are world-renowned. And let's not forget about the rabid sports fans whose allegiance to the Patriots, Red Sox, Celtics, and Bruins borders on religious zealotry.
But as wonderful as Massachusetts is, its politicians have historically ranged from inept to corrupt. And while we will cast no aspersions regarding the latter, the former is most certainly accurate when it comes to passing gaming legislation in the Bay State.
Get Involved: BMR Community
Consider that for over 20 years Massachusetts residents flocked to Connecticut to spend their money at Foxwoods and Mohegan Sun before its legislature mustered the strength to pass a bill allowing casino gaming.
And now that Massachusetts is getting those tax dollars that used to go out of state, they sit idly by while the same thing happens in the sports betting realm. Anyone in Massachusetts wanting to get down on a game will either do so illegally or drive north to New Hampshire, south to Rhode Island and Connecticut, or west to New York to do so.
Sports betting records are being broken daily and the number of states joining the feeding frenzy has mushroomed to 32 plus Washington DC as of this writing. Yet, those with the political wherewithal to pass sports betting legislation appear disinterested despite the financial bonanza it would mean to the state.
Political Winds Shifting
While legalized sports betting has yet to pass in Massachusetts, things could be changing as evidenced by a House-approved sports betting bill that has made its way to the Senate Ways and Means Committee. And in a recent survey, not one senator spoke against sports betting. But then the question remains, why has the bill been stuck in the Committee since last summer?
The New Jersey sports betting bill is rumored to be the favored model and Governor Charlie Baker said, "whether it's that or some other version, I think at this point this is a fact of life."
"And for people in Massachusetts – literally many do – to just drive over the border, to be able to participate in something that is another form of entertainment, I think is unfortunate," Baker added.
But if you are wondering why the delay in moving the sports betting bill along then consider the words of Senate President Pro Tempore Will Brownsberger who voiced his concerns in the survey as "unresolved questions about the scope of activities that should be eligible for sports betting, how to set it up, how to regulate it, and how to share the revenue it generates."
Read More: Sports Betting in the Golden State?
Gee, too bad these state senators didn't have a blueprint to review. Oh, that's right, they have 32 of them and another in DC. And in keeping with this laissez-faire attitude, Senate President Karen Spilka did not even respond to the survey. Spika is on record as saying, "You know, some want to do it, some are uncertain they want to do it. But we will be taking a look at it with the senators."
If that's not inspiring, what is?! At a time when the legislature refuses to drop the onerous gas tax in the state, the state senators refuse to act on a bill that would generate tens of millions of dollars for the Bay State.
Eventually, sports betting will come to Massachusetts but if history is any indicator the politicians will get it wrong by legalizing only retail locations and not mobile betting which is where 90 percent of sports betting emanates. It will take a decade for them to eventually correct this wrong and only then will Massachusetts enjoy the full fruits of this legislation.
But for now, Massachusetts residents will continue to flee across state lines to bet on sports and spend more of their discretionary income on the restaurants and shops located in the bordering states as well. But in Massachusetts the best ideas always move at a glacial pace and sports betting in the Bay State is just another example.