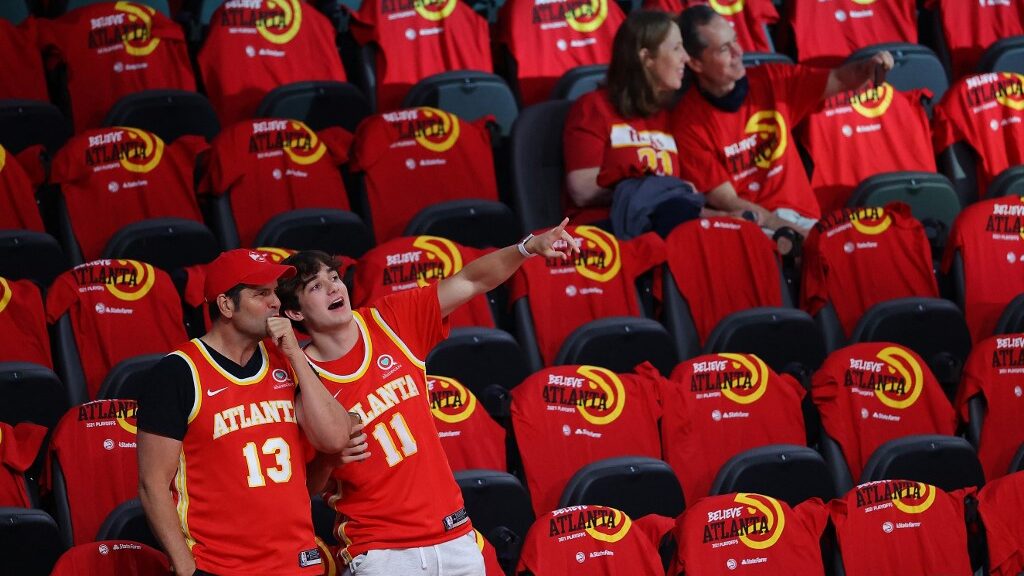 If you want to place a bet in the Peach State it will have to be with the Georgia Lottery, and on lottery games only because that is the only licensed organization legally allowed to take those wagers in the state. However, a sports betting bill could be on the way for Georgia sports betting, as a formidable opponent has recently switched sides.
Will Georgia Roll the Dice?
Republican State Representative Ron Stephens addressed the state legislature in 2021, stating he was prepared to file a bill that would outlaw gambling in the state, including the lucrative Georgia Lottery, and asked his fellow legislators to sign the bill. He stood alone when he announced his intentions and remained alone thereafter.
Not one representative was willing to sign that legislation and Stephens got the message loud and clear as he has recently taken the opposite viewpoint. At the very least we can applaud Representative Stephens for understanding the shifting social landscape concerning gambling and his ability to "get with the times" as they say.
"Not a single person came up," said Stephens, who is the chairman of the House Economic Development and Tourism Committee. "If anyone did sign it, it would have been their political death wish. They would have been booted out of the office with both feet."
"We walk away from $100 million every year in sports gambling, and other states, and places like Antigua, get that money from people here in Georgia," Stephens said. "Let's regulate it, tax it, and put the money in Hope and pre-K."
And the topic of casino gambling, as well as horse racing, has also risen to the fore as many Georgians support casino gambling even more than sports betting. Democrat State Senator Elena Parent offered her perspective on coupling the legalization of both into one bill.
"It is not a slam dunk, because there are many who would also like to see casino gambling legalized at the same time (as sports betting), which has more opposition," Parent wrote in an email.
Hope Springs Eternal
According to state law, the lottery money generated is dispersed as follows:
50% of the revenue goes toward prizes.
One-third goes to education.
The remaining amount is earmarked for operating and marketing the lottery.
The education money funds the HOPE Scholarship, derived from The HOPE Program (Helping Outstanding Pupils Educationally), which is a merit-based scholarship helping students with financial aid for public and private universities as well as public technical colleges located in the state of Georgia.
Representative Stephens is also keenly aware of how many families the lottery revenues have helped since it was established in 1993 and stated, "The make-up of the people (voters) who send us here is why we need this," he said.
"We have 3.6 million families that have been touched with Hope and pre-K and they want the opportunity to continue to support Hope and pre-K. All the gaming revenues that we've done for the past two and a half decades have supported Hope and pre-K. Those folks have now grown up, they've got children of their own, and they want the programs fully funded again."
*Bookmakers Review will continue to monitor this story and update our readers as events unfold.