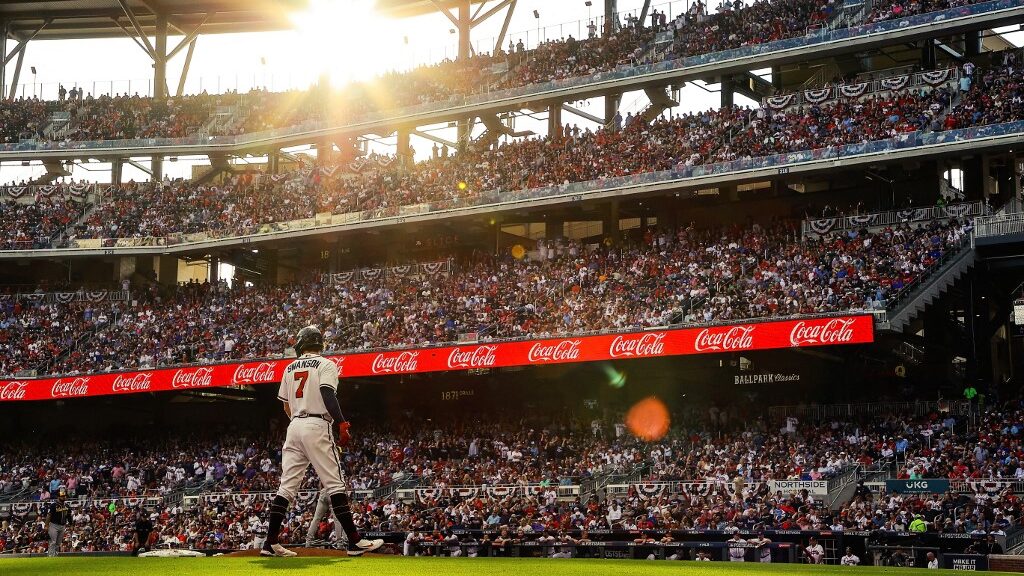 Professional sports leagues and the teams that represent them are all-in on partnering with online sportsbooks. However, for those franchises located in states that have yet to pass sports betting legislation, sportsbook sponsorship money is hard, if not impossible, to find.
The Waiting Is the Hardest Part
That old Tom Petty refrain is apropos when discussing Atlanta's professional teams that have been champing at the bit for the legalization of sports betting in Georgia for three years.
Every year without sports betting in the Peach State is another season without that untapped revenue stream that is just waiting to fill the coffers of not only the hometown teams but the great state of Georgia as well.
Teaming Up in Georgia
The Braves, Falcons, Hawks, and Atlanta United have all teamed up to go to bat for online sports betting in Georgia but their lobbying efforts thus far have been fruitless.
"We are disappointed because we thought this is something that would pass, something we thought was good for Georgia," Falcons President and CEO Rich McKay said. "And hopefully, when the Legislature gets together next year, it will be something that will pass."
"I see it as only upside to the state as far as revenue goes. And for us, the upside is fan engagement – connecting with our younger fans and keeping up with other states," McKay said.
Fan Engagement
The operative term that the franchise suits like to toss around is "fan engagement" which essentially means fans are much more likely to pay to see their team live and watch them on television when they've got a few bucks invested in the outcome.
Amazingly, these titans of industry are finally understanding what even the most casual sports bettor has known forever. No one, but the most diehard fan, is watching a Monday Night Football matchup between the Jaguars and the Lions unless there is money at stake for those tuning in.
But if they didn't know it then, they know it now, as U.S. sports betting revenue is soaring and it is only getting bigger. The franchises from virtually every professional sport have seen their values increase and those that reside in states that permit online sports betting get an added benefit – corporate sportsbook sponsorships.
There Is Money Being Lost
Gaming industry behemoths like FanDuel have shown a propensity for paying beau coup dough for the opportunity to sidle up with a sports franchise to promote its product at the stadium, on television, and get full license to use the team's logos and likenesses in whatever medium they choose.
But if the state in which a team calls home has not legalized sports betting, then there is no reason for those online sportsbooks to spend money aligning with a team whose market does not allow its audience to gamble on the games.
Atlanta's Teams CEOs are Talking
Hawks CEO Steve Koonin noted the inequity, "One hundred percent, it will be a competitive disadvantage" for Atlanta teams if the state remains without legal sports betting. "Look at Tennessee, look at Indiana", he added, naming two states that have it. "We are a bigger state, and I do believe we are falling behind."
Braves President and CEO Derek Schiller echoed those sentiments and noted the frustration owners and executives are experiencing with the Georgia legislature.
"The Braves are taking a step back and just trying to understand what's the best way to go about this. There is no doubt the desire is as strong, if not stronger than it was three years ago, but we've approached this basically in a similar way for three years now and have had the same outcome. So, I think we'd be foolish not to try to think about what we can do differently. I don't have that answer."