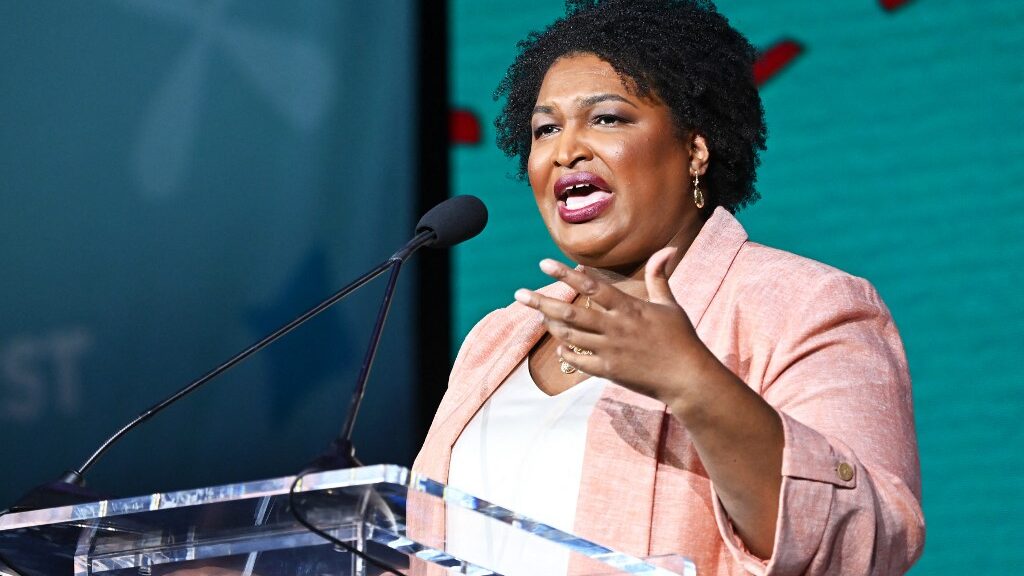 Stacey Abrams is taking another swing at defeating Governor Brian Kemp after losing to him in 2018, and one of her platforms is legalizing sports betting in the Peach State.
Abrams Pleads Her Case
Political stunts are nothing new, but gubernatorial challenger Stacey Abrams doesn't sound like she's kidding when she talks about the economic benefits of sports betting in the Peach State.
"Georgia must provide a pathway for students to secure higher education," said Abrams. "Right now, Georgia is the only state in the south without need-based financial aid. My plan will change that while providing a permanent stream of revenue that can be used to provide critical financial aid and make technical college free. All without raising taxes and while we grow our economy."
"I'm calling on a constitutional amendment to legalize sports betting and casinos in Georgia," said Abrams in a speech on Tuesday.
"This will serve as a permanent source of revenue to underwrite broader access to education," said Abrams about gambling and sports betting. "We can afford it and we must do it."
Considering social mores have pivoted drastically concerning sports betting, Abrams' support of creating a new industry with an untapped revenue stream is likely to gain her votes from those who have been waiting patiently for sports betting to come to Georgia.
Sports Betting Misses Again
Despite what is now a vast majority of the states that have passed sports betting legislation, Georgia has swung and missed two years running.
The latest legislative session failed to get sports betting passed as SR 135 was retooled beyond recognition while SB 142 never made it to the House. Although there appears to be increasing support, as of now, no retail or online sports betting is allowed in Georgia.
Neighboring Tennessee is one of the only southern states to adopt online sports betting, but curiously does not allow casinos, therefore, no retail sportsbooks are operating in the Volunteer State.
PLAY NOW: $25,000 Free-To-Play NFL Contest: BMR's 2022 Pick'Em Pool Opens for Registration
A 20% tax on gross gaming revenue is levied on digital operators, as well as licensing fees that generate millions of dollars.
It's no secret that many Georgians are crossing state lines to make a wager and all that tax money is leaving the Peach State and going into Tennessee's welcoming coffers.
Ultimately, it will likely be neighbor envy that will push sports betting over the finish line in Georgia as that has been the motivating factor in more than a few states that have recently passed sports betting legislation, like Massachusetts.
November Deal Breaker
If Abrams does defeat Kemp in November, her support of a sports betting bill will only serve to enhance its chances the next time it gets another tour of the legislature.
As for the incumbent governor, Kemp's position has not changed.
"Well, this is the thing about my position on that. It hasn't changed," said Kemp. "I'm in the same place I always have been. To be able to do that here it's going to take a constitutional amendment so it doesn't really matter what the governor thinks, you can't veto a constitutional amendment."