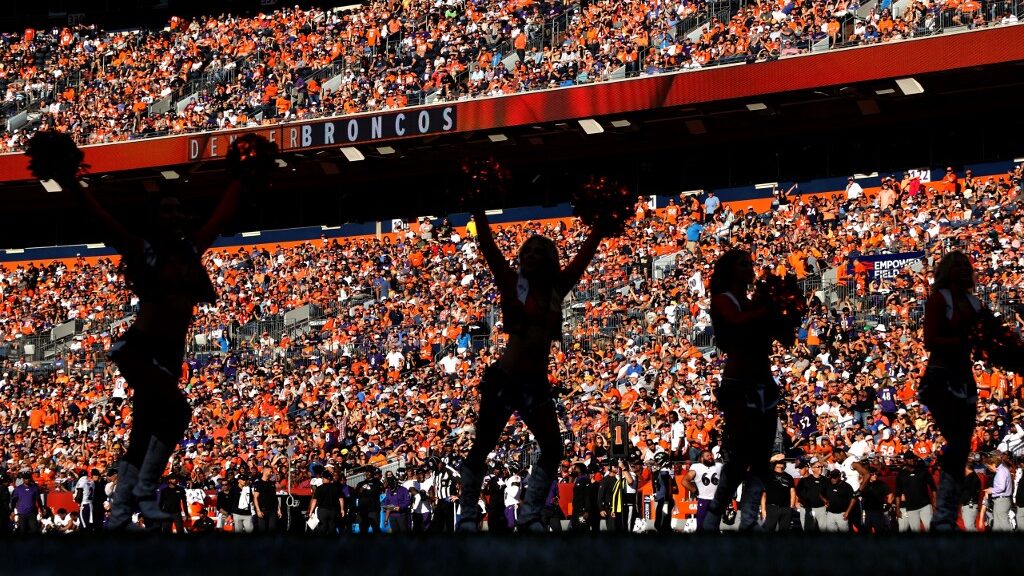 After a blazing January of 2022, the sports betting handle in Colorado took a dive in February but the devil is in the details and things are still looking up in The Centennial State.
Temporary Decline?
Although Colorado saw a sizable decline in its sports betting handle in February there is more to this than meets the eye. Consider that Colorado's retail and online sportsbooks took in a combined $574 million in January but that number plummeted to $440 million in February.
However, it should be noted that football is king when it comes to sports betting and there was a bevy of NFL playoff games in January coupled with the college football national championship game between Alabama and Georgia on January 10th.
And although the Super Bowl, the biggest sports betting event in America, occurred in February it was a stand-alone phenomenon with the only other football game during the month being the sparsely watched NFL Pro Bowl a week before. Colorado was hardly unique in seeing a reduction in the sports betting business as there is not only a dearth of football games in February but the month is three days shorter as well.
Ken Pomponio, an analyst for PlayColorado.com, a sports betting industry website, said, "February produced relatively heavy betting volume and momentum certainly gained through March Madness. Plus, having Colorado State and Wyoming likely will boost the NCAA Tournament handle. It would not be a surprise to see more records in March."
"The Super Bowl wagering grew significantly, but not even the most bet-on single game of the year can completely replace the wagers that came from five full weekends of football games as we had in January."
February Breakdown
Below is Colorado's sports betting handle in February:
Basketball $1.644 million (retail) + $153.9 million (online) = $155,614,530.64
NCAA Basketball $1.9 million (retail) + $66.2 million (online) = $68,154,386.70
American Football $950,000 (retail) + $30.4 million (online) = $31,366,331.31
Ice Hockey $156,000 (retail) + $23.9 million (online) = $24,115,688.37
Soccer $53,400 (retail) + $18.8 million (online) = $18,911,504.96
Tennis $74,463.88 (retail) + $15.7 million (online) = $15,794,026.59
Table Tennis $9,106.08 (retail) + $7.26 million (online) = $7,274,431.02
NCAA Football $127,299.10 (retail) + $7.09 million (online) = $7,225,887.20
Golf $29,397.51 (retail) + $3.8 million (online) = $3,882,408.50
MMA $38,965.24 (retail) + $3.17 million (online) = $3,209,245.03
Parlays/Combinations $512,858.13 (retail) + $77.9 million (online) = $78,491,774.73
Other $77,856.29 (retail) + $26.3 million (online) = $26,468,205.76
Total $5,583,093.16 (retail) + $434.9 million (online) = $440,508,420.81
---
As we can clearly see, the online sector vastly outpaces the brick-and-mortar retail locations, which is not unique to Colorado. Every state that has opened its doors to sports betting has seen a virtually identical disparity. And even though the casinos and racinos that have a sportsbook understand that while sports betting revenue puts a few more bucks in the company's coffers, it also increases foot traffic in the casino and retail shops.
It is pretty much a sure bet that March will show improved numbers over February, especially with March Madness as the crown jewel of sports betting tournaments generating interest and plenty of action at the betting windows.
We should also note that February of 2022 showed a 65% increase over February of 2021. The sports betting business in the Rocky Mountain State is doing fine and March should reflect another prosperous month.