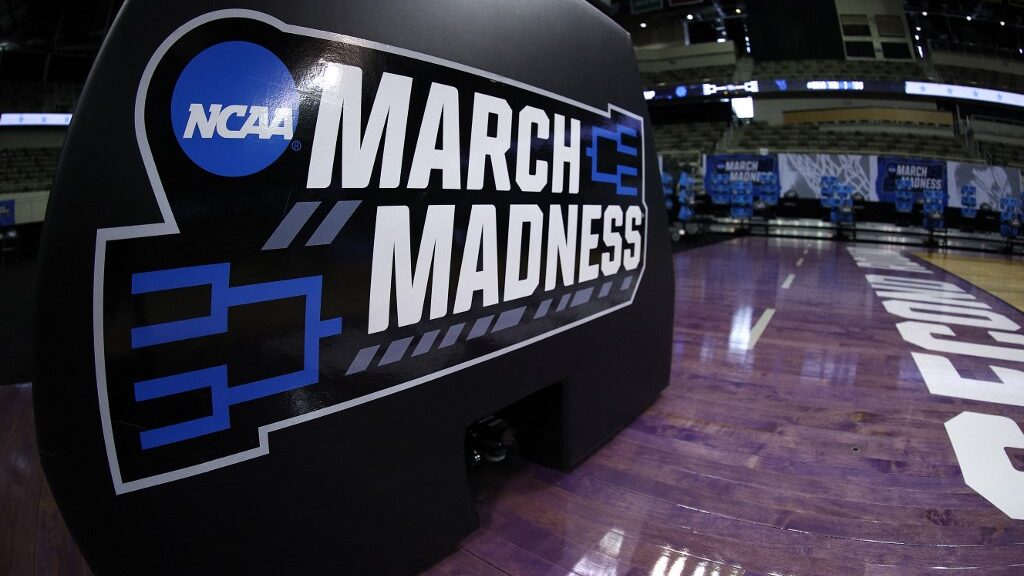 March Madness will generate millions in revenue across the country now that many of the states are offering online sports betting. Connecticut is just one such jurisdiction and the wait is finally over!
Mohegan Sun Sportsbook Sells Out
There is a $200 minimum spending requirement at Mohegan Sun's Casino of the Earth sportsbook but that doesn't seem to be an issue in the least. Reportedly over 95 percent of the venue is already sold out for the Thursday and Friday marathon of college basketball waiting to be played.
By the time the tip-off of the first games arrive there won't be a seat left in the house and that's nothing but good news for the folks who run the casino and its sports betting affiliate, FanDuel.
Visitors to Mohegan can bet anywhere in the state of Connecticut via the mobile app or use the in-person kiosks located throughout the property. Mohegan's Bow & Arrow Sports Bar will also have betting windows available for customers to place their wagers.
A half a million dollars in college basketball bets each day is expected at the Mohegan Sun as March Madness continues to boast record numbers and this year is expected to be the biggest now that more people in the United States have access to online sportsbooks.
Mohegan Sun President and General Manager Jeff Hamilton said, "People come and they'll stay the whole weekend, place a tremendous number of wagers on many games over the course of four days."
Mobile Sports Betting in Connecticut
Foxwoods Hotel and Casino is the other retail outlet for sports bettors who want to get down on all of the Madness. DraftKings is partnered with Connecticut's oldest casino and the action is expected to be hot and heavy.
The DraftKings Sportsbook at Foxwoods has been opened since December of 2021 and former Boston Celtics player and ESPN talking head, Kendrick Perkins, was the first to place a bet at the spanking new sportsbook.
"It's not because I'm a being a homer, but I'm going to place my bet on the Boston Celtics tonight for the money line against the Clippers because the Clippers can't stop a nosebleed," Perkins said. Unfortunately for Perkins, the Clippers would win that game, 114-111, and cover as one-point home favorites.
Foxwoods' new DraftKings Sportsbook comes equipped with 225 seats where customers can grab a drink, eat, and watch the Big Dance unfold on a multitude of big screens in a 12,000-square-foot complex replete with VIP lounges.
There are 16 betting windows and will likely be more to accommodate the influx of March Madness bettors. Jason Guyot, Foxwoods president, and CEO remarked about the location of his property's new main betting area, "We wanted it center property.
We wanted it to be the highlight of the resort as we go through this next phase of the evolution of Foxwoods now with sports betting and iGaming here, live in Connecticut."
Foxwoods tribal owners, the Mashantucket Pequots, have agreed to pay a 13.75% tax on sports betting revenue and 18% on online casino gaming revenue to the state of Connecticut, and projections are expected to be higher than originally predicted.
Bookmakers Review has continued to monitor this story and will provide our readers with updates as events unfold.