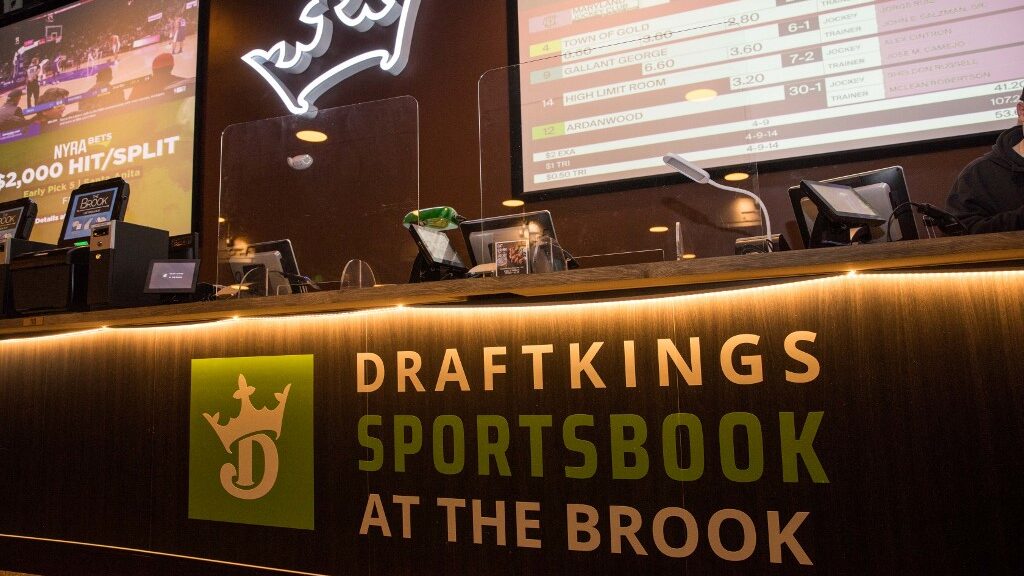 If anyone thought for a moment that the United States didn't want legalized sports betting then it's time to think again because the numbers thus far have been staggering. The projected revenues for NFL betting in 2021 are over $12 billion with an audience of 45 million partaking.
However, that seems low considering the stunning returns by New Jersey and even Nevada now that sports betting has gone mobile in both states. The Garden State has reported gross revenues topping $1 billion in both October and November while Nevada did over a billion in November. Much of that wagering revenue is due to NFL football and its legions of devoted fans.
And if there is one company that has been the biggest beneficiary of this unbridled enthusiasm it has to be DraftKings. Now that mobile betting is live in many states, with DraftKings as one of the primary operators, it is not all that surprising the Boston-based company recently announced third-quarter revenues of $213 million which is up more than 60 percent from last year at this time.
Bill Miller, president and CEO of the American Gaming Association, noted, "We've seen just massive, massive levels of engagement, from the perspective of people that are excited about being able to add this component to their viewing experience, whether it's in-person or at home in places where you have mobile betting."
Naturally, there are concerns that the explosion of legal sports betting will cause an increase in gambling addiction. DraftKings, as well as operators like FanDuel, BetMGM, and others, are well aware of the deleterious effects that it can have on a certain segment of the population and are taking strides to combat that issue.
When asked about problem gambling two years ago and the societal impact it can have, DraftKings CEO Jason Robins said, "The last thing we want at this exciting stage when people are talking about all the great things happening is to have negative experiences for people so this is something we made a priority at the company. Responsible gaming is in our mission statement."
And streaming services are getting into the act with many now offering sports betting features to their programming. Mike Berkley, chief product officer of FuboTV, talked about his company recently launching its own sports betting app and how he perceives the fertile U.S. market.
"Sports fans have been unofficially making bets with their friends and family as they watch the game for decades. It's kind of core to being a fan, making casual bets with friends and family, and it is something that we felt would make our product even more engaging than it is now (h/t Verge)."
Even family-friendly Disney is jealously eyeing the gambling waters now that their new CEO, Bob Chapek, has taken over. Disney is reportedly interested in using their corporate subsidiary, ESPN, as the natural platform to get into the game while still shielding the Disney name.
"We do believe that sports betting is a very significant opportunity for the company," Chapek said. "And as we follow the consumer, we necessarily have to seriously consider getting into gambling in a bigger and bigger way. And ESPN is a perfect platform for this."
Stay tuned for more right here at Bookmakers Review industry news.