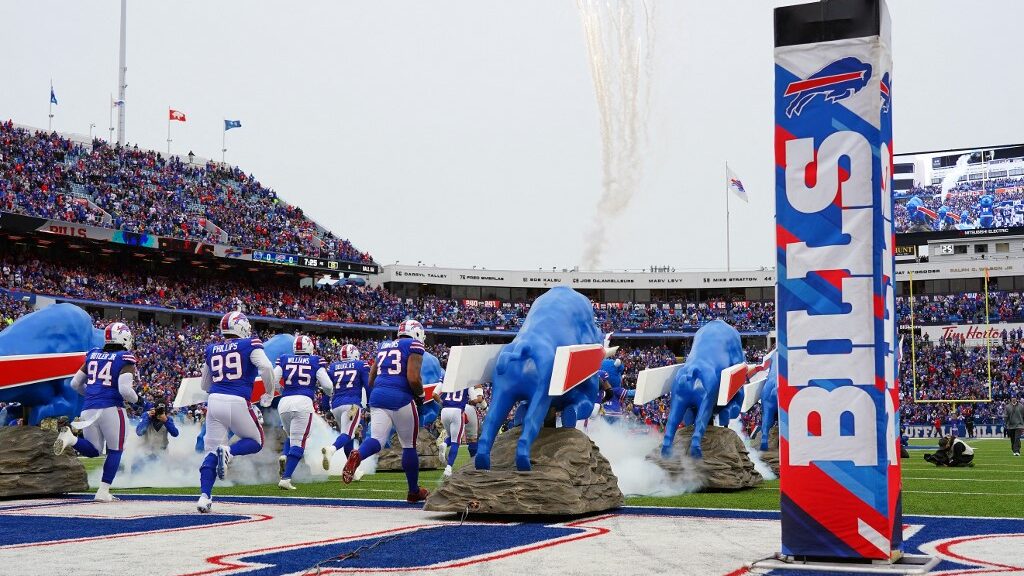 The Buffalo Bills took their first step towards advancing to a Super Bowl date in February when they trounced their archrivals, the New England Patriots, 47-17, in the Wild Card round. But there is news off the field as well because Caesars Entertainment is the team's new sports betting partner. Caesars Sportsbook is now the Official Mobile Sports Betting Partner of the Buffalo Bills and will be for several years to come.
Dan Misko, Sr. Vice President of Business Development of Pegula Sports & Entertainment, the parent company of the Buffalo Bills, said, "The Caesars Sportsbook app is a premier sports betting app that connects sports fans and delivers best-in-class experiences. We're very excited to work together with Caesars to engage Bills fans throughout Western New York and Southern Ontario, bringing these unique experiences right to their fingertips. We look forward to the new attraction Caesars will bring to Highmark Stadium next season, and to working with Caesars Sportsbook for many years to come."
A premium club lounge will be named after the Caesars brand and will allow those who download the Caesars Sportsbook app a variety of promotional advantages through the Caesars Rewards membership which can build through the Tier Credits and Reward Credits program. The more you bet, the bigger and better the rewards which could include access to the premium lounge that will be located at the northwest end of the stadium. Rewards are available for all Caesars' properties and are not relegated solely to the Buffalo Bills promotions.
Chris Holdren, Co-President of Caesars Digital, stated, "This partnership gives us the opportunity to connect with one of the most passionate fan bases in all of sports. We're ready to welcome Bills fans into the Caesars Empire and offer them access to best-in-class hospitality experiences through our Caesars Sportsbook app as we continue to expand our footprint across the state of New York and beyond."
Caesars Teaming With the Pros
Caesars now gets rights to all of the Bills' trademarks and logos as well as signage throughout Highmark Stadium, located in Orchard Park, New York. Caesars Sportsbook is currently one of four mobile sports betting platform providers and operators in the state of New York with five more expected to join once they fulfill the state's regulatory guidelines and policies. Bills' fans and guests can expect interactive experiences with the Caesars' brand and special offers that can include, but will not be limited to, hospitality events and merchandise giveaways.
This multi-year partnership with a professional sports franchise is not new to Caesars as the brand also has a similar deal with the Indianapolis Colts. In that arrangement, a premium club formerly named the Lucas Oil Stadium's South Gate is now the Caesars South Gate.
Caesars' sports betting launch in New York proved to be the most aggressive of the four operators with an instant $300 free wager upon signing up and a bonus match of 100 percent on the initial deposit of up to a whopping $3000. DraftKings and FanDuel were offering bonuses of up to $1000 for an initial registration while BetRivers was matching up to $250 of the first deposit.
The competition in the New York market is expected to be fierce with Bally Bet, BetMGM, PointsBet, Resorts World, and WynnBET waiting for approval from the state gaming commission to begin serving the New York market. We suspect those operators will be giving healthy incentives for first-time signups as well.