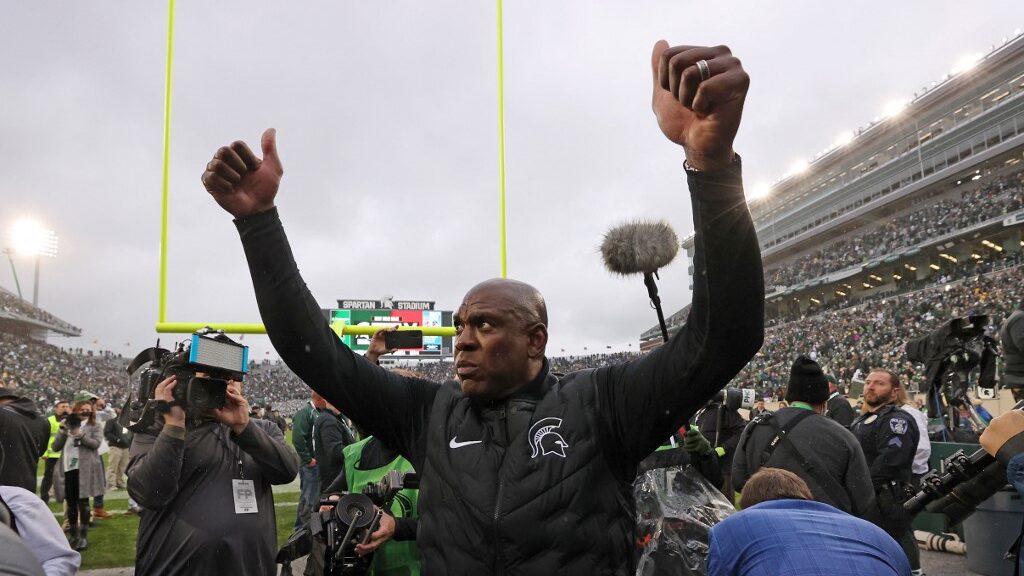 It wasn't long ago that a sports betting concern and a major collegiate athletic program were worlds apart. But now that sports betting has been legalized in the United States, we find the two are often teaming up as a powerful profit-making center. Caesars Entertainment and Michigan State Athletics is the most recent example.
In November of 2021, nearly 95 percent of the over $500 million handle in Michigan was facilitated through online wagering while the rest was a result of in-person betting at one of the many casinos throughout the state. Caesars wants as much of that betting pie as possible and teaming up with nationally recognized athletic programs gives its name a boost and provides immediate credibility with the fans.
Eric Hession, Co-President of Caesars Digital, announced, "Michigan State has a proud tradition of excellence, and partnering with an internationally recognized brand in college athletics is a great opportunity for us. The Spartan fan base and alumni network are passionate and well-established across the country. We look forward to building upon our connection with them while strengthening the legacy we hold in the state of Michigan and advancing scholarship opportunities through this partnership."
Technically the multi-year pact makes Caesars Sportsbook the Official Exclusive Sports Betting Partner and iGaming Partner of Michigan State University Athletics which will manifest in a VIP seating section at Spartan Stadium as well as a myriad of fan engagement events.
Business Done Right
Caesars Rewards customers will gain access to an array of spiffs and special programs at Michigan State athletic events and the brand will become synonymous with Spartans' athletics including signage throughout, a Caesars tailgating section at football games, and promotional opportunities that include iGaming, mobile sports betting apps, and World Series of Poker promo offerings.
So, what does Michigan State get out of all of this? Money – and lots of it. Caesars will also sponsor scholarships at the school, provide internships, as well as offer professional development for any MSU student interested in a career in the multifaceted sports industry. There will also be a designated fund for student-athletes responsible gaming initiatives.
Alan Haller, Michigan State Vice President and Director of Athletics, said, "The opportunity to partner with Caesars, a leading force in the sports and entertainment industry, will help enhance gameday experiences for Spartan fans and provide significant resources to support the growing needs of each of our varsity programs. We are excited to be on the cutting edge of this innovative opportunity while recognizing the importance of Caesars' commitment to responsible sports gaming education both for the student-athletes and the University community as a whole."
Playfly Sports is MSU's third-party media rights and sports marketing entity that brought the collaboration between Caesars and Michigan State together.
Christy Hedgpeth, President of Playfly Sports Properties, commented, "The rapidly expanding interest around gaming in the college space has pushed us to create strategic opportunities for our college properties that not only provide impactful gaming education resources but also significant opportunities to drive new sources of revenue. Connecting Caesars' iconic brand to MSU's passionate community of students, fans, and alumni is a perfect fit and another example of how partnerships like this are creating tremendous benefits for all parties involved."
We can now expect in-game betting at the stadium in concert with Caesars' Rewards promotions for Michigan State fans whether they are at the game or on the go. But even those who are not Spartans fans can download the Caesars app and begin placing mobile wagers on any event on the wagering menu as long as they are within Michigan state lines.