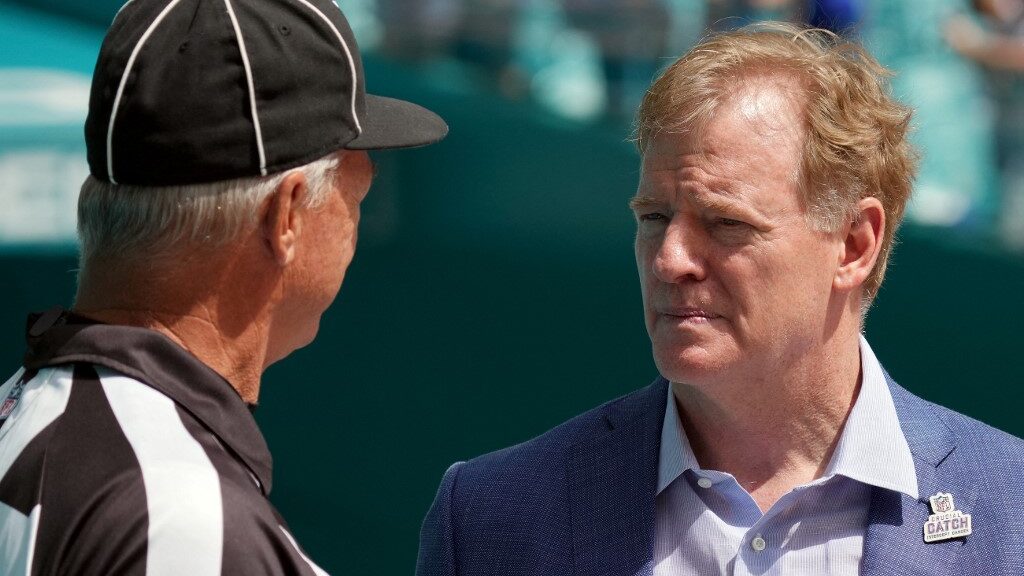 The irony of the NFL suddenly jumping into bed with sports betting after years of spurning her overtures is both rich and delicious. The moment the Professional and Amateur Sports Protection Act (PASPA) was overturned as unconstitutional, paving the way for licensed sportsbooks in the United States, the NFL promptly reconsidered its harsh opinion of the evils of gambling and how it could impeach the integrity of the game.
You see, before the states got to choose whether or not they wanted sports betting within their boundaries, there was no reason for the NFL to embrace sports betting because there was no money in it. And that, we can all understand.
But the lengths to which Roger Goodell, and the commissioners who preceded him, excoriated the very thought of sports betting was the height of hypocrisy. Even though the NFL couldn't directly make money associating with gaming companies, they had been indirectly reaping enormous profits because of illegal and offshore betting on its games.
People watched even the most pathetic NFL matchups because they had a vested interest in it. There is nothing like having a little skin in the game to make a competition interesting. All of those eyeballs on the games led to soaring ratings and oodles of advertising revenue. Yet, Roger would publicly wax prosaic on the evils of sports betting while taking home somewhere in the neighborhood of $50 million a year because of it. Thou protest too much, as the old saying goes.
Don't believe me, let Roger tell you for himself, as he proclaimed on March 28, 2017: "I think we still strongly oppose legalized sports gambling. The integrity of our game is No. 1. We will not compromise on that."
Bet With Your Head
But notice how Roger's tune changed after the legalization of sports betting, and when it became apparent that the NFL was going to make a bundle on corporate sponsorships and the like. On March 18, 2021, he said: "We're going to find ways we can engage fans through legalized sports betting."
Imagine that? Who would have ever believed that the previously intractable Roger Goodell would not only reverse his opinion on sports gambling but embrace it with a big, wet, sloppy kiss? And now that the NFL is all in and married to sports betting, they want you to know they care about those who might bet recklessly. It's a new twist on the old GA tag line, "Bet with your head and not over it."
The NFL is now teaming up with the National Council on Problem Gambling and throwing $6.2 million at the effort which will fund the program for three years. The American Gaming Association states that 45 million Americans plan to bet on NFL games this season which is up 36 percent from last year.
"Sports betting is supposed to be fun," said Christopher Halpin, the NFL's executive vice president, chief strategy and growth officer. "We feel it is critical that the NFL uses the power of our voice to educate and encourage fans who choose to gamble to do so in a safe and responsible way. We also recognize that responsible betting programs across the country are under-resourced, especially as legalization spreads nationwide."