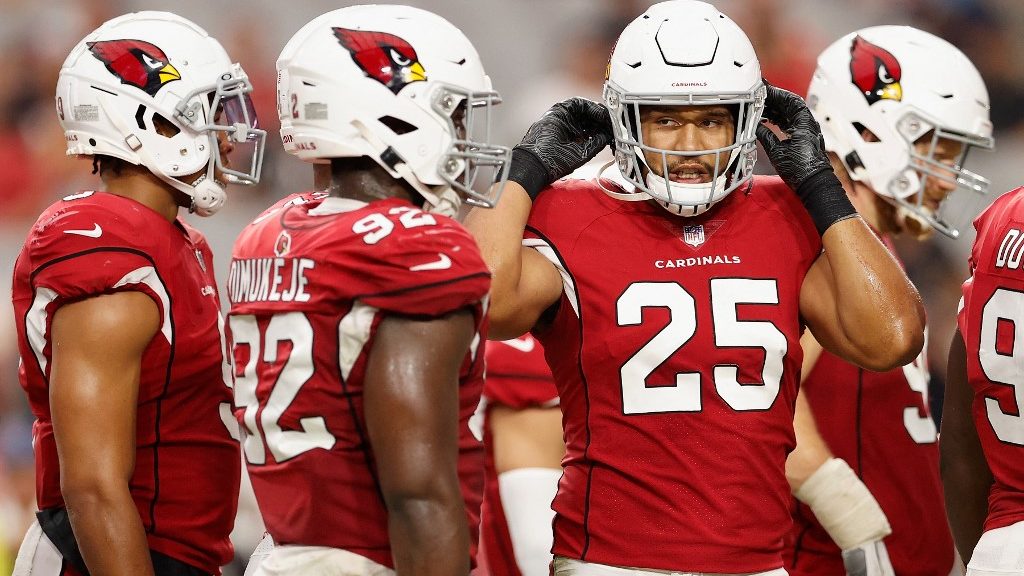 The NFL's evolution toward acceptance of the legal sports betting industry is close to complete. On Monday the US legal wagering industry's bread-and butter league, the NFL announced it reached agreements with FOX Bet, BetMGM, PointsBet, and WynnBET to become Approved Sportsbook Operators starting immediately, in time for the upcoming kickoff of the football season.
The NFL Approved Sportsbook Operator family swelled from three to seven with the news of the deal. Prior to Monday, the NFL had deals in place with Caesars Entertainment and the two DFS giants-turned sports betting provider behemoths as sportsbook partners. It was referred to as a "Tri-exclusive" partnership.
"We are pleased to announce this select group as Approved Sportsbook Operators," Nana-Yaw Asamoah, Vice President of Business Development for the NFL, said in a league release. "Along with our three Official Sports Betting Partners, this group of operators will help the League to engage fans in responsible and innovative ways this season as the sports betting landscape continues to evolve."
Sportsbook Coup
A sportsbook partnership with the NFL brand cannot be underrated. Aligning with the most bet-on sports in the world will always be a "Win" for a sports betting provider. Last week, PlayUSA released a report in which they estimated that $12 billion will be wagered on the NFL this upcoming season and $800 million in sportsbook profits will be generated this year from the league.
While BetMGM, WynnBET, PointsBet and Fox Bet are considered "second-tier partners" of the NFL, they will be granted opportunities other non-partners will not. Along with the "tri-exclusive" NFL sportsbook partners (Caesars and the two DFS giants), the "second-tier" will be the only sportsbooks moving forward allowed access to Official NFL media and data inventory.
PointsBet was an obvious partnership choice thanks to their previous relationship with NBC Sports, home of Sunday Night Football as was Fox Bet and their alignment with Fox Sports and their full slate of Sunday NFL action. BetMGM is the first sports betting operator that will have a sportsbook operating in an NFL venue thanks to their Arizona Cardinals deal.
More About the Sportsbook Operators Gains
Immediately and just in time for the kickoff of the new NFL campaign, BetMGM, WynnBET, PointsBet and Fox Bet will get a chance to advertise their brand on TV and other media outlets associated with the NFL brand. Exposure is everything for sportsbook providers and they get that with this deal.
The new partners also gain the ability to "leverage NFL marks within the sports betting category, integrate into NFL O&O [owned and operated] properties, and activate around retail and online sports betting". Each will license critical and valuable Official NFL data from Genius Sports, the league's exclusive Official Data provider.
Genius Sports come out smelling like a rose on the new sponsorship deal. They have a virtual monopoly on valuable and critical NFL data. All partnered books are forced to use Genius' products.
Remember When…
The NFL was once vehemently opposed to legal sports betting aligning with their product. It was only 2015 that Commissioner Roger Goodell said: "We've been very open about our position that we oppose legalized sports gambling. We haven't changed our position on that. I don't anticipate us changing that going forward at all."
But as Eric Ramsey, data analyst for the PlayUSA.com Network said: "The expansion of sports betting over the last year has been relentless, with far more legal markets and more operators than ever before." The choice for the NFL was to either keep fighting the evolution of the legal sports betting industry or embrace it, like they obviously have. The four new sportsbook partners add to the estimated $270 million this year that sports betting agreements will contribute to the NFL.