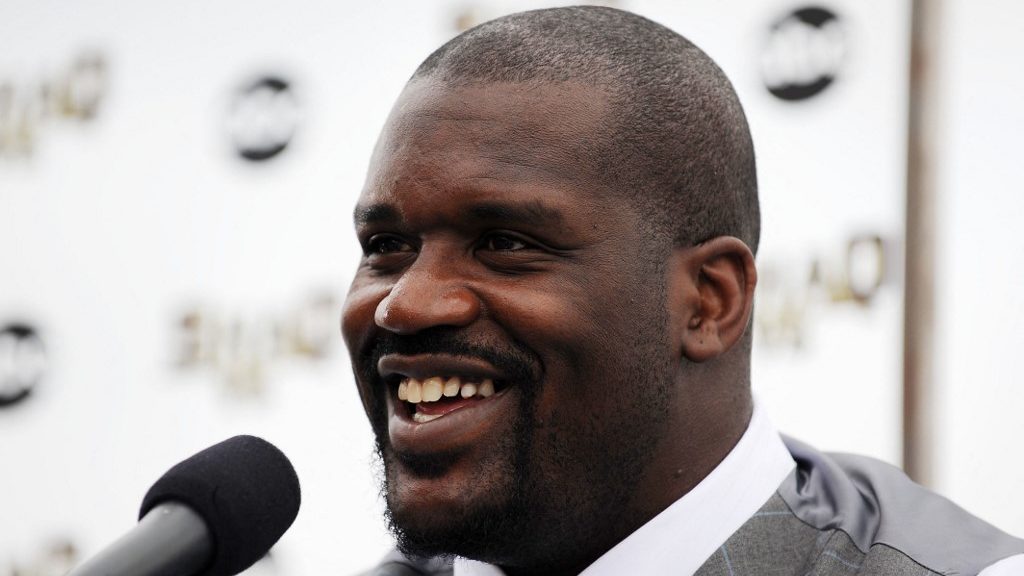 With the increasing growth and competition within the US legal sports betting space, all providers are looking to get a leg up on the competition. WynnBET, one of the larger names in the US legal sports betting scene may have just gotten the biggest leg up in the form of Shaquille O'Neal, who has signed on with the gambling provider as Brand Ambassador and Consultant for the company.
O'Neal commented: "I love working with my friends at Wynn Resorts and I am so excited to take WynnBET to new heights. Mobile sports betting is having a major moment, and I believe that WynnBET will be a powerful force in the industry."
WynnBET has been at the forefront lately of Brand Ambassador partnership deals. In July, they were able to land NFL legends Chad "Ochocinco" Johnson and Nick Mangold as well as legendary US soccer goalkeeper Tim Howard. O'Neal joins an emerging brand and three top sporting stars as they promote WynnBET, with Shaq taking an immediate leadership role.
Wynn Interactive CEO Craig Billings, on the partnership, said: "Shaquille O'Neal has been a great friend of Wynn Las Vegas for many years, and we are thrilled to expand our relationship with him through a partnership with WynnBET. A successful businessman, NBA legend, and one of the most well-known personalities in sports media, we believe our players will enjoy interacting with him through the WynnBET app and are excited to feature Shaq in our advertising campaign set to debut later this summer."
What the Deal Entails
Shaquill O'Neal will immediately become one of the faces of the WynnBET brand. Under the terms of the deal, Shaq will become a prominent figure in all WynnBET advertising going forward. Expectations are that he will be attending in-person fan-driven events in the near future as a representative of the sports betting provider.
Along with being the driving force behind future ad campaigns, O'Neill is said to have offered his services as a consultant to the company as it navigates what has become more and more of a pop-culture world of online gambling.
He will be a frequent guest on Blue Wire Podcasts, Cumulus Media and Minute Media, all of which have a pre-existing relationship with WynnBET and a Free To Play promotional game called "Shapqpot" is currently being developed for the WynnBET app. Terms of the agreement were not released.
As part of his WynnBET partnership, O'Neill will be expected to sell his stake in the NBA's Sacramento Kings deal. Chances are that he won't be too disappointed with that development!
The WynnBet Brand
WynnBET, like most entities operating in the US legal sports betting space has been on a torrid expansion pace. Currently live in seven top-tier states – Colorado, Indiana, Michigan, Nevada, New
Jersey, Tennessee, and Virginia, the WynnBET brand will soon add Iowa and Pennsylvania to the family. That will make nine states that reside in the Top-10 on the list of most bet-friendly states in the country.
WynnBET has also carved out relationships with some of the most recognized and supported teams in North American sports, becoming their official sports betting partners. Included on that list is the Cincinnati Reds, Colorado Rockies, Detroit Lions, Detroit Pistons, and Memphis Grizzlies.
NASCAR, along with iconic racetracks at Richmond and Martinsville also have partnership deals in place with the WynnBET brand.
The Growing List of Stars Becoming Sports Betting Brand Ambassadors
The relationship between pop-culture stars and the legal sports betting industry started with Jaimie Foxx and BetMGM when the multi-talented star agreed to become the face of the sports betting company. BetMGM has since signed Wayne Gretzky, Marshawn Lynch and Barry Sanders as a spokesperson in Michigan. Jerome Bettis is partnered with BetRivers.
Brett Favre became the face of BetAmerica's transition into TwinSpires Sportsbook this year and there are numerous pro golfers including Bryson DeChambeau who have teamed up with the two DFS giants-tuned monster sports betting providers.
Last month, NFL legend-turned football analyst Drew Brees joined PointsBet and Darrelle Revis, who has been a spokesperson for the company in 2019. Former golfer Paige Spiranac is also a spokesperson for the Australian-based sportsbook.
Altogether there are over 40 pop-culture icons, both from sports and screen that are currently aligned with legal sportsbooks in the US.
The Needs Keep Growing
Along with the rapid expansion of the US legal sports betting scene has come the need to keep growing sportsbook exposure. Celebrity endorsements seem to be the flavor of the week for betting providers to do just that.
In a competitive market, the need to stand out is becoming increasingly crucial. Shaquille O'Neil will certainly help WynnBET do just that.