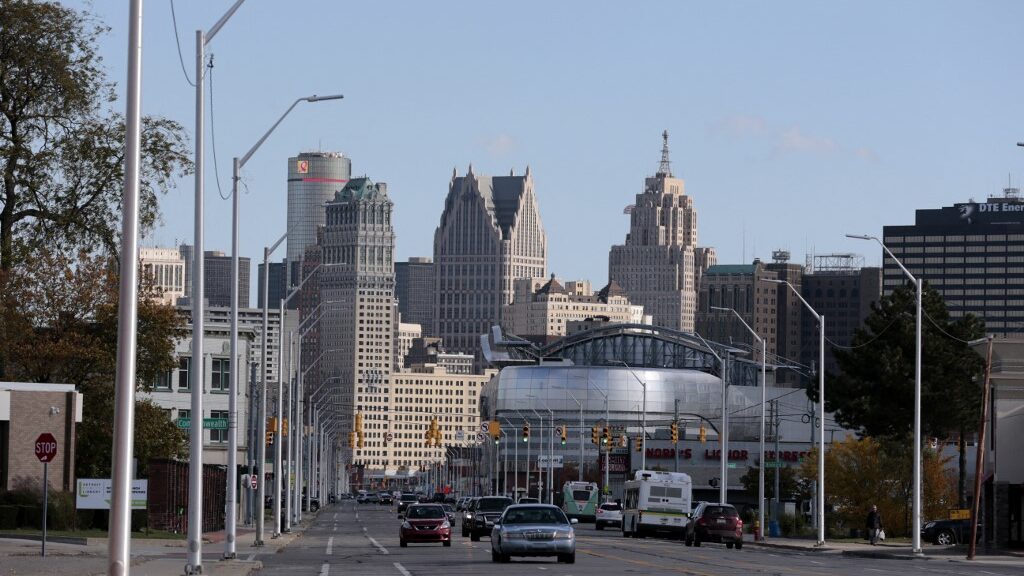 When we think of sports betting, we immediately think of Sin City – Las Vegas, Nevada – where legal bookmaking was born. There is nothing like kicking back in a big cushy lounge chair watching the game of your choice on a screen the size of an inground pool at your favorite sportsbook.
But you know what else is pretty slick? Staying in your pajamas and not having to go anywhere to make a bet. And it seems plenty of people agree because online mobile sports betting is big business and Michigan is finding that out. In November, Michigan was just the fifth state to enjoy a $500 million monthly handle in sports bets following New Jersey, Nevada, Pennsylvania, and Illinois.
New Jersey and Nevada have broken the billion-dollar barrier already but Michigan's massive monthly handle came as a surprise to most but not to all.
Matt Schoch, lead analyst for PlayMichigan.com said, "Michigan football's run, including the intense interest in its showdown with Ohio State, certainly helped buoy sportsbooks. The rising tide of the past three months, though, is more than one game and one sport. Sportsbooks continue to reach more and more Michiganders, and bettors are becoming increasingly comfortable with more diverse forms of betting. Sportsbooks are looking at a bright future, even after football season."
Battle of the Books
In a competition of sportsbook operators, it was DraftKings that reigned supreme in the Wolverine State, taking in $126.3 million in online wagers in November. FanDuel came second with $115.2 million while BetMGM and Barstool took the third and fourth spots with handles of $100.8 million and $41.3 million, respectively.
"Nowhere is the competition between DraftKings and FanDuel more closely fought than in Michigan," Schoch said. "Nearly one year into online sports betting, the two rivals continue to trade the top spot. The biggest difference is that FanDuel has wrung more revenue from the wagering it has taken in, even as DraftKings has expanded its market share."
Eric Ramsey, an analyst for the PlayUSA.com Network, stated, "The NFL deservedly gets a lot of attention for the betting interest it creates, but NBA betting is a difference-maker, too. The increase in NBA inventory in November, combined with the start of college basketball, was more than enough to make up for one fewer weekend of football games."
Sports Betting in the Wolverine State is Flourishing
But Michigan's numbers are staggering by any metric and the juggernaut that is the Wolverine college football team this season has certainly contributed to the feeding frenzy. It appears as though this is a market that has been overlooked and undervalued according to November's performance.
"No other first-year online gaming market has come close to Michigan's success," Ramsey said. "Michigan was always a market with enormous potential, but rivaling the results of New Jersey and Pennsylvania so soon has been impressive."
Whether the market will continue its furious growth is anybody's guess but the Michigan soil has certainly proven to be fertile for the legal sports betting industry. It will be interesting to see whether the numbers flatten out after Michigan's season concludes in the College Football Playoff but with four weeks of the NFL regular season remaining and the playoffs looming, we can expect the Michigan money train to keep on rolling!