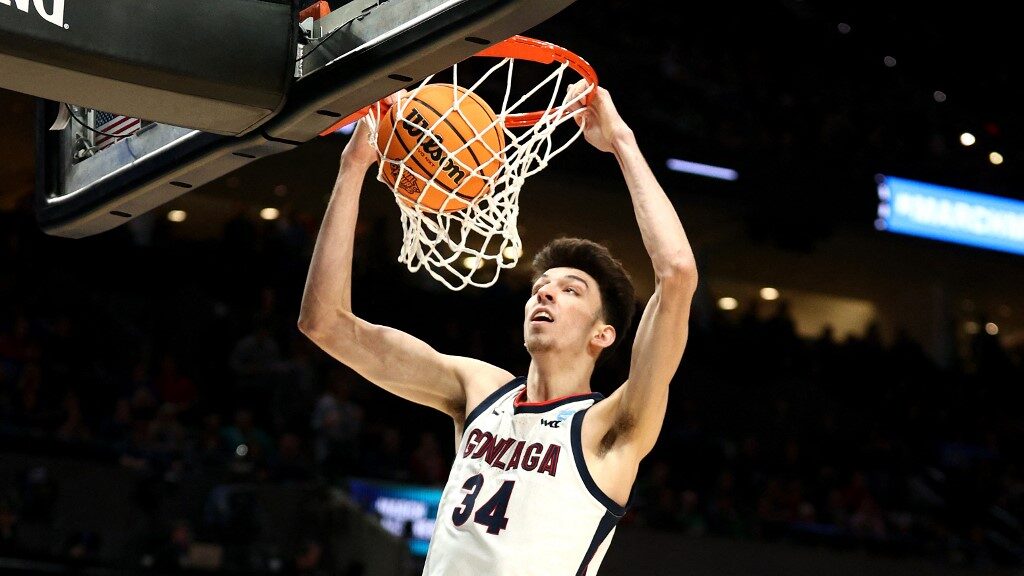 Now that the NFL Draft is complete, it's time to shift our focus. The NBA Draft will take place on Thursday, June 23 and there are many notable college players in the draft. The NBA Draft Lottery hasn't even taken place yet, so we don't even know who will be drafting first overall.
But BetOnline (visit our BetOnline Review) already has odds out. Therefore, we'll break it down.
The three most likely options to go first overall are Jabari Smith Jr. (+100) from Auburn, Chet Holmgren (+190) from Gonzaga, and Paolo Banchero (+275) from Duke. Jaden Ivey isn't even listed on BetOnline, but he's also someone that could rise up in the rankings due to this athleticism and just overall skill.
Jaden Ivey
Ivey is a bigger version of Ja Morant. He's a high-flying, high-energy type of player that has all the skills to be successful. He might not always make the right play, but that can be taught. If Houston drafts first, Ivey could fit their system.
Ivey's career at Purdue included 14.9 points per game while shooting 32.2% from downtown. But he has all the potential in the world to be a star. He's got everything a team would want in a player in terms of his size and athleticism. We'll see if Ivey gets on that BetOnline board soon.
Jabari Smith Jr.
The favorite, however, is Jabari Smith. Smith has the intangibles and while his rebounding and post skills will need polish, he can defend at a high rate and has all the athleticism in the world, like Ivey.
Smith is likely more NBA ready than Ivey and has been compared to Kevin Durant at times. He finished his one season with Auburn with 16.9 points per game while shooting 42% from downtown. That's going to catch the eye of many.
Chet Holmgren
Next, Chet Holmgren is an interesting prospect. He's very lanky and lacks muscle but has been an incredible rebounder and has a terrific jump shot for a guy that's 7-feet tall. He's a guy who can block shots on the defensive end and can work in the post on the offensive end.
His strength will be questioned because he's so lanky but if he was able to dominate in college, I'm sure he'll be able to stick around in the NBA.
Holmgren scored 14.1 points per game along with 9.9 rebounds per game. He shot 73.7% from inside the arc and nailed 39% from three. So you can see the potential just from those box score stats alone.
Paolo Banchero
Lastly, Paolo Banchero is another option who can go first overall. Banchero is a dominant rebounder but probably is a bit slow on the floor. He's got a solid jump shot and has all the intangibles to become a star in the league.
Banchero scored 17.2 points per game for Duke in his one season with the team and shot 52.5% from the field while nailing 33.8% from deep. He also brought down 7.8 rebounds per game.
I won't make a suggestion on who to pick first overall yet without knowing the actual team picking. Every team has different needs. But those four guys are the likely candidates to be drafted into the NBA first overall.