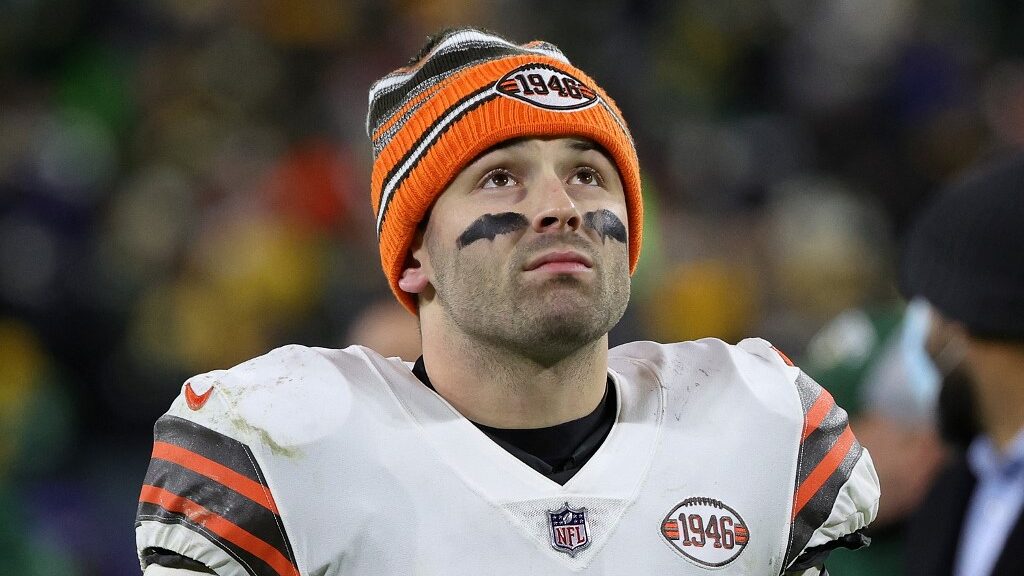 Quarterback Baker Mayfield is out of a starting job in Cleveland after the team blindsided him and traded for Deshaun Watson in a blockbuster move last month.
Mayfield remains on the roster, behind Watson now, but the Browns can't afford to pay both QBs especially after throwing in an arm and a leg for Watson.
The team could just release him but that won't do them any good when he has plenty of trade value still in him. However, the phone isn't exactly ringing off the hook for Mayfield since most teams who were in need of a quarterback this offseason have already made the necessary moves to obtain one or have plans to draft one at the end of the month.
Nonetheless, Mayfield––rightfully so––wants out of Cleveland and that doesn't mean there aren't any teams interested in upgrading their QB situation with the former No. 1 overall NFL draft pick.
But Wait, Seattle Needs a QB
The most consistent team that has been linked to Mayfield as of April 12 is the Seattle Seahawks.
After dealing franchise star Russell Wilson away to the Denver Broncos, Drew Lock holds the starting QB position under Pete Carroll's offense, which isn't very encouraging.
NFL analyst Cris Collinsworth is confident that Seattle is Mayfield's future home.
Join Now: $1,000 BMR 12-Week All Sports Challenge
During a recent episode of The Cris Collinsworth Podcast, the former NFLer himself explained why the Seahawks make the most sense for Mayfield.
"I still think he ends up in Seattle," Collinsworth said. "It makes too much sense for him to land in Seattle, them draft a quarterback, sit behind Baker, give it a go. If Baker is good, great — we'll be able to do it. But it's so similar to the style of play that Russell Wilson has that you're not going to have to change everything on the offensive side of the ball."
It also helps that Seattle has $20M in remaining cap space, which means that they could afford to take on Mayfield for at least one season. That number also means they have enough to draft another behind him and Lock if they wanted.
So, What's the Hold-Up?
The Seahawks will have to decide if they want to make the big investment or not because aside from taking on Mayfield's $18.1 million contract, they are going to have to give up something hefty in return.
DK Metcalf has been the star tagged in the latest trade packages for Mayfield.
ESPN's Jake Trotter believes that Metcalf is enough to swing the deal but if they really want Mayfield, they could also throw in a future draft pick with him.
Read More: Early Value on 2022 NFL Draft Props Market
"Seattle could be a decent landing spot for Mayfield, who would seemingly mesh with coach Pete Carroll and the type of offense he wants to run," Trotter writes. "The Seahawks might provide Mayfield with his best chance to start in 2022."
"For the Browns, Metcalf and Amari Cooper would give them an imposing front-line receiving duo. They are looking for a No. 2 wideout, but landing Metcalf would give them two No. 1-caliber options for Watson."
It looks like a win-win situation for both sides. The Seahawks get a quality quarterback to begin their re-build and the Browns get a top target for Watson to begin their new chapter.
Still, Seattle will have to think about this move carefully since Metcalf remains their best player. Is it worth it?
Bookmakers Review will keep you updated.