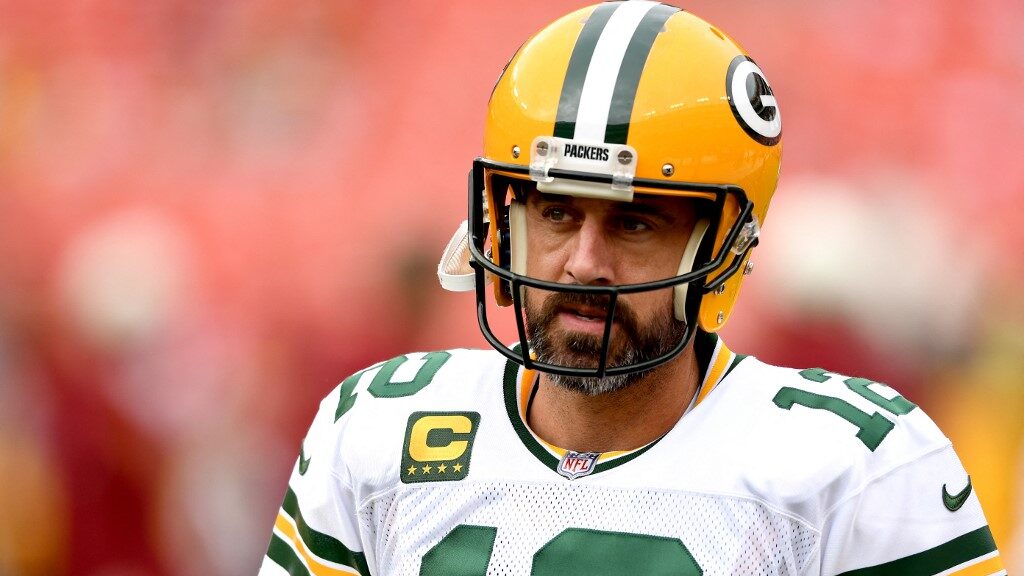 Welcome to our midweek edition! Today we cover last night's action in the NBA and NHL and talk about a college football coach who wants to mess with tradition.
We also try to determine what the Green Bay Packers are thinking, what it would cost to go to a World Series game and what is lurking ahead for football on television in the future.
This plus the hottest betting trends in sports and football line moves.
---
About Last Night…
---
NBA
An anticipated early contest season between Golden State and Phoenix turned into a blowout for the Suns who went on an 11-0 run halfway through the third quarter to bust it open. Phoenix won by 29 as a mere 1.5-point home favorite.
The other thing that happened is Klay Thompson was jawing with Devin Booker and was booted for the first time in his career covering 796 career regular and postseason games.
Dallas was a 5-point favorite at New Orleans and should have won and covered against a depleted Pelicans roster. But thanks to a grand total of 14 points from the Mavs forward position covering three players (4-for-17 shooting), they were outscored 28-22 in the 4th quarter to lose 113-111.
NHL
If Columbus, Florida, and Tampa Bay looked like safe three-team parlay option against Arizona, Chicago, and Los Angeles, we would have agreed. A $100 bet would have paid $253 and change. One problem, all three favorites lost! That's hockey for you.
NCAAF
Kirby Smart believes he is the voice of wisdom now that he's won a national championship in football (ask Jimbo Fisher how that is working out for him). He wants the Georgia/Florida game to move out of Jacksonville to a home and home.
We understand his general concerns but it is mostly for selfish reasons (recruiting). However, it is still known as "The World's Largest Outdoor Cocktail Party", not because of the teams, but because of the fans. Tradition still matters.
---
Trendy Talk
---
NBA
Cleveland is 17-5 ATS after a win by 10 points or more.
Miami is 21-7 ATS after a combined score of 205 points or less.
Chicago is 19-7 ATS as a favorite of 3.5 to 9.5 points.
Denver is 16-4 Overat home when the total is 220 to 229.5.
NHL
N.Y. Islanders are 3-11 after three or more consecutive losses.
Edmonton is 14-3 Over off a home win by three goals or more.
NFL
Tampa Bay is 2-10 ATS when playing on a Thursday.
Carolina is 0-9 ATS when playing against a team with a losing record.
Cleveland is 0-8 ATS after playing their last game on the road.
Miami is 0-8 ATS in October the last two seasons.
NCAAF
Utah is 9-1 ATS after two straight games where 70 total points or more were scored.
East Carolina is 2-10 ATS after two consecutive games with a turnover margin of +2 or better.
Rice is 22-4 ATS at home after gaining 6.25 or more yards a play in their previous game.
Tulsa is 9-0 ATS as an underdog since 2020.
Temple is 0-8 ATS as a road underdog.
Syracuse is 8-0 ATS in October for the last two seasons.
MLB
Philadelphia is 9-2 (+8.3 Units) in playoff games.
Houston is 11-1 in October games. (7-0 in playoffs)
J. Verlander is 13-4 Under in night games this season.
---
BMR's Betting Pulse
---
NFL
We move ahead to Thursday with the Ravens at the slumping Buccaneers, check out our complete breakdown. For the rest of Week 8 we go over all the top tilts and share our free NFL picks and on Thursday have our Best Bets and Upset Alert.
NCAAF
We have college football on Thursday and Friday for your viewing pleasure. Also for Week 9, we offer top battles that feature Ohio State at Penn State, Kentucky at Tennessee, Georgia at Florida, and at least six more matchups, plus our Best Bet and Last Chance Values Picks.
NBA
For Wednesday we release our ATS, Moneyline and Total picks and follow that up on Thursday with TNT televised action that features the Mavs at Nets and Heat at Warriors.
NHL
Make certain to examine our daily picks on games and NHL props.
World Series
On Thursday we send out a complete betting breakdown on the Phillies vs. Astros series and what you need to know about Game 1 Friday.
---
The Buzz
---
NFL – The Packers Might be Opening a Retread Store
Though the Green Bay Packers knew they had wide receiver problems after trading Devonte Adams, they did little to address them if their goal was to reach the Super Bowl with Aaron Rodgers as their quarterback.
They brought in Sammy Watkins whose career peaked some time ago and the year before it was Randall Cobb who returned and both have been injured quite a bit as veteran players.
The word is the Packers are looking at Arizona's A.J. Green as an option. Green has not done anything special since 2017 in Cincinnati and is 34 years old.
MLB – Marlins Hire New Skipper
After being the St. Louis Cardinals bench coach this season, former player Skip Schumaker was hired as Miami's new manager. A throng of 10's of Marlins fans was pleased.
World Series – Think Again?
If you are a Phillies or Astros fan not living in either home city and would love to go to a World Series game, you will have to dip into your savings to afford it.
---
Football Focus
---
NFL – Football Bettors Need To Know This
There are five division matchups for Week 8 and thus far, Unders are 25-10 in those contests.
NCAAF Biggest Line Moves
Southern Miss +1.5 to -1 over Louisiana
Florida State -20 to -24 over Georgia Tech
Cincinnati +1 to -1 over UCF
Eastern Michigan +9 to +6.5 vs. Toledo
SMU/Tulsa Total 68 to 64
Note: If you have read this regularly during the college football season, you probably noticed the differences have gotten smaller. This is what happens when the oddsmakers develop sharper numbers as the season goes along. It happens every year at about this time.
NFL Biggest Line Moves
Ravens +2.5 to -1 vs. Buccaneers
Panthers +7 to +4 vs. Falcons
Cardinals +6.5 to +3 vs. Vikings
Seahawks -1 to -3 over Giants
---
Out the Door
---
Sports – Football TV Wars Ahead
You will hear more about this, but the NFL has announced it will have a Black Friday game in 2023 on the Prime Network. Black Friday has been the domain of college football rivalry games, but seeing the NFL had 75 of the top 100 shows watched last year, they are bulldozing their way around.
With college football looking to expand their playoffs, that means Saturday games in December starting in the next two to three years, which means possibly going head to head with the NFL.
College Football had six of the Top 100 shows last year, making it the second-most watched programming. If you get The Athletic, it is recommended to read this to understand the whole picture.
NBA – Blazing a Trail?
The Portland Trail Blazers are supposed to be in rebuild mode and we are not saying they are not. Still, one cannot help but notice the Blazers are 4-0 SU and ATS.
Portland is actually playing defense (No.9 in points allowed), rather than the matador style they were known for, and are outscoring teams by 9 PPG. Will this last, likely not, but it is fun to watch.
---
Who Is Right?
---
The Orlando Magic are 0-4 to start a new season and travel to Cleveland, who is 2-1. The focus of NBA odds is on the total which had fallen like Tom Brady's angelic reputation from 219 to 214.5.
This makes sense with almost 95% of the money on the Under. What does not make sense is that 55% of the bets are on the Over. What would you do?
Let's get some winners! See you back here Friday!