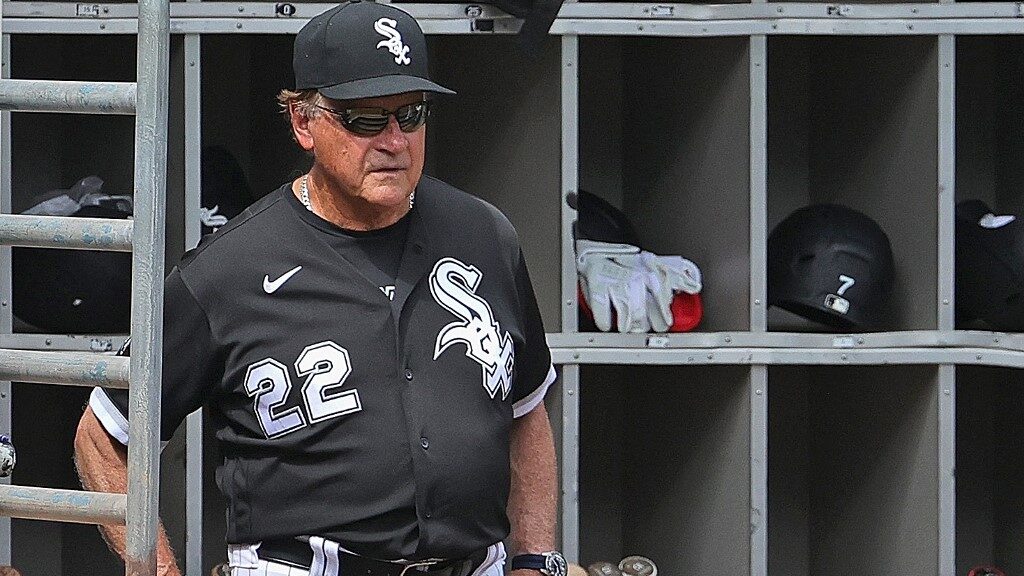 It was a wild Thursday of baseball stories and we have all the details. That includes the Angels finally winning after a 14-game slump and we share what baseball bettors are thinking about them tonight.
We also have news on the NBA Finals from Game 3 and about Game 4. Plus, top trends and free picks for you to look over. Let's get into it!
---
About Last Night…
---
MLB
If you happened to be watching Dodgers/White Sox last night and you wondered why manager Tony LaRussa would intentionally walk Trea Turner with a 1-2 count and a runner on second base and his team down 7-5 in the sixth inning, you were not alone. Both teams' radio and TV crews were completely baffled.
In truth, LaRussa wanted his lefty pitcher Bennett Sousa to face struggling LH hitter Max Muncy who was coming off the IL. Muncy took this personally and hit a three-run homer. If you go to Twitter, you have never seen a player so angry after hitting a three-run bomb, as he gave a profanity-laced tirade towards the Chicago dugout. Hilarious stuff as his team covered the -130 ML, winning 11-9.
What can you say about the New York Yankees? Last night Gerrit Cole had nothing, unable to throw non-fastball strikes and his fastball was straight as an arrow in the middle of the plate. After allowing six home runs on the season, Cole surrendered three to the first three Minnesota hitters he faced and five to the first 16 batters.
Bettors who had the Yanks looked doomed on both the moneyline and the run line down 7-3. But the Bronx Bombers bullpen tossed six scoreless innings and the offense hit four dingers of their own and won 10-7 to beat all the bettings odds.
NHL
Tampa Bay Lightning (-125) showed their championship pedigree with two late goals at Madison Square Garden and are one win from reaching the Stanley Cup Finals for a third straight year.
NBA
On Wednesday night, Boston handled Golden State 116-110 as 3.5-point home favorites. The Celtics out hustled the Warriors and outrebounded them by 16 and won the turnover battle by four. To this point, Boston has played better overall defense and shown they have a bit more useful depth.
Steve Kerr's club needs more from Draymond Green, who admitted after Game 3 that he "played like s..t". However, every year we see teams win and lose games like this in June and, often as not, they respond.
---
Trendy Talk
---
MLB
The Oakland Athletics are 0-13 vs. an AL starting pitcher whose ERA is 3.70 or better this season.
The Miami Marlins are 5-22 in interleague games since last season.
The Baltimore Orioles are 21-7 UNDER as a road underdog of +100 to +150.
Games involving the Braves have gone over in 18 of the last 25 games in which Atlanta is a home favorite of -175 to -250.
Luis Castillo and the Reds are 4-14 (-13.0 Units) in road night games since 2020.
NBA
The Golden State Warriors 20-6 ATS revenging a road loss.
Games involving the Warriors have gone over in 8 of the last 9 games in which Golden State was an underdog of 3.5 to 9.5 points this season.
NHL
The New York Rangers are 9-3 in road games after scoring two goals or less in two straight games. (Saturday)
Games involving the Rangers have gone over in 5 of the last games when New York has faced elimination in a playoff series this season. (Saturday)
WNBA
The Connecticut Sun are 14-5 ATS after 3 or more consecutive wins the last two seasons.
The Phoenix Mercury are 21-10 ATS after scoring 80 points or more in two straight games since 2020.
Games involving the Washington Mystics have gone under in 10 of the last 13 games of the 2022 season.
CFL
Ottawa Redblacks are 15-4 ATS in the first two weeks of the season.
Games involving the Hamilton Tiger-Cats have gone under in 32 of the last 46 games they've played in the first two weeks of the season. (Saturday)
Games involving the Edmonton Elks have gone under in 10 of the last 11 road games in June. (Saturday)
---
BMR's Betting Pulse
---
MLB
This weekend on the diamond will feature the ever-intense Dodgers and Giants series and we are all over the first two battles on Friday and Saturday. The Chicago Cubs will make a rare appearance at Yankee Stadium; should you take the Bronx Bombers on the moneyline or the run line? With the L.A. Angels finally ending their record-setting losing streak, how might they do Friday and Sunday night?
NBA
This is the biggest game of the series thus far, will Golden State return home 2-2 Monday or will they be down 3-1 to Boston?
NHL
Now that Tampa Bay won Game 5, will they wrap up the series Saturday in Game 6 at home?
---
The Buzz
---
MLB: Shohei Ohtani Stellar Pitching/Batting
The Los Angeles Angels ended their 14-game losing streak thanks to Shohei Ohtani pitching seven stellar innings and hitting a two-run homer as the Halos (-125) won for the first time since May 24, beating the Boston Red Sox 5-2 on Thursday night. If by chance you bet against the Angels on their very first loss in the historic streak and let it ride, you won $1,605 in standard $100 bets against them.
NBA: Celtics "Playing Like A-Holes"
Coaching genius? As reported on the Rich Eisen radio show Thursday, when Boston had a rare dull stretch in Game 3 and called time out, it was overheard that Celtic's head coach Ime Odoka offered this advice to his team, "Why don't you guys quit playing like A-Holes (cleaned for website)?" You have to love the X's and O's of NBA basketball.
NCAA: Champs and Super Regional
We mentioned the women's Oklahoma softball team recently and they went out as the champs for a second straight year, whipping Texas twice in the finals to finish the year an incredible 59-3!
Betting on the men's college baseball tournament is up dramatically. The Super Regional play commences this week, with the eight winners advancing to Omaha next week.
---
Out The Door
---
NBA
We see a lot of people down on Golden State after Game 3. But don't forget they were only down four points going in the 4th quarter, where they scored 11 points. Key to the series, thus far, the team with the most turnovers is 0-3 SU and ATS.
Golf
The PGA Tour suspended players Thursday who are with LIV Golf. The new tour failed in public relations by escorting out certain golf writers who asked tough questions. This became more newsworthy than Charl Schwartzel at -5 as the first-round leader. Golf betting will not change, but professional golf as we know it has.
---
Who is Right?
---
The Halos might have finally won a game, but nobody thinks it will last beyond a day, with less than 20 percent backing the guys from Anaheim tonight vs. the Mets.
What do you think? Tonight's Arizona at Philadelphia affair has better than 70% of the money on the under, while those placing bets are nearly 70% on the over. Who do you think will be correct?
Let's get some winners, have a great weekend and see you back here Monday.