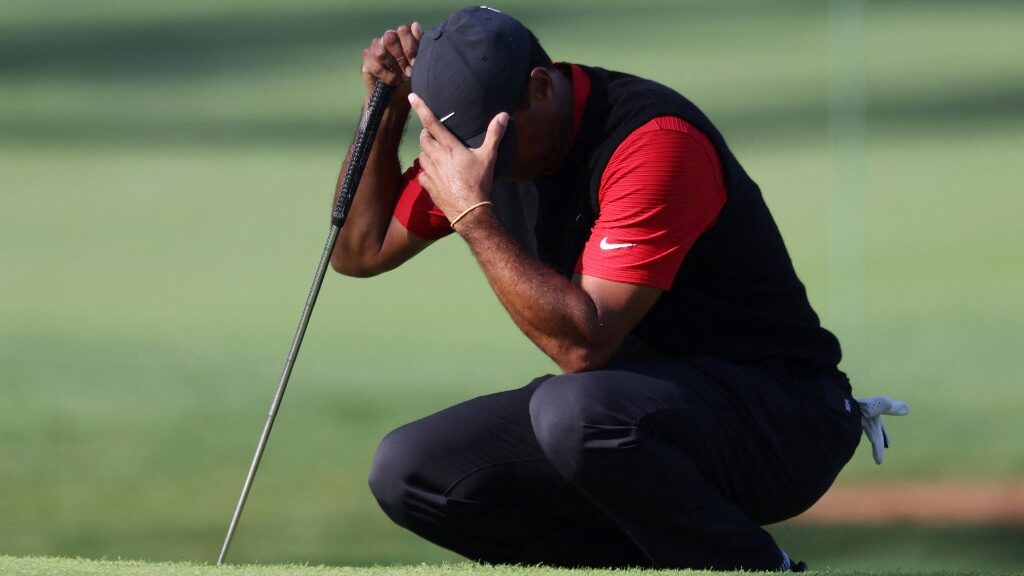 The excitement of the Final Four is here (and don't forget about the women's. You can bet that too!). Will Tiger Woods really play in The Masters? Plus, top trends and plenty of action.
About Last Night…
In case you missed it, a wild night and morning in the NFL, which matches everything that has gone on all off-season. With the news that Bruce Arians is retiring, Tom Brady announced today that he is re-retiring. The speculation is Brady does not want to play for a defensive-minded head coach like Todd Bowles, who lacks the sophistication to cater to what he needs on offense.
In other news, Aaron Rodgers announced his retirement, clearly _____(fill in your descriptive adjective) that he has no useful receivers. Rodgers has said nothing about Devonte Adams leaving and obviously this is his answer. What do the odds look like now at top-rated sportsbooks? Just remember it is April 1st!
The Milwaukee Bucks got another clutch win in the East last night, beating Brooklyn 120-119 in OT as a two-point road underdog. Couple that with their triumph at Philadelphia Tuesday and the Bucks might emerge as the top seed in the East, ready to defend their title.
Trendy Talk 
 NBA 
Oklahoma City is 23-4 ATS versus teams scoring 108 or fewer points a game this season.
Boston is 19-6 ATS after a combined score of 205 points or less.
Denver is 6-17 ATS in a home game when the total is 220 or higher.
Denver is 8-0 OVER at home revenging a road loss. Parlay this trend for some major winning potential!
NCAAB
Fresno State is 6-0 ATS in road games after failing to cover four of their last five against the spread.
Kansas is 8-0 ATS versus teams, averaging 12 or fewer assists a game after 15+ games since 2019.
Duke is 7-1 OVER in all neutral court games this season.
NHL 
N.Y. Islanders are 4-21 as an underdog this season.
Florida is 17-0 when playing against a team with a losing record in the second half of the season since last year.
Nashville is 12-1 after two consecutive non-conference games.
Must-Watch TV
NBA 
With Memphis sitting out many key players against Phoenix tonight, the Grizzlies jumped from +2 to +7.5 at sportsbooks everywhere. That alters the focus of a key matchup to Minnesota at Denver. The T-Wolves are 1-4 SU in their last five outings, with the Nuggets 4-1 SU. This matters to Minnesota to finish the regular season on a  high note.  
Also, make sure to review our free picks for the Jazz vs. Warriors on Saturday and the Mavericks vs. Bucks on Sunday.
NCAAB
The wait is almost over for the Final Four, Kansas and Duke are the favored clubs. Check out our experts' value bets against the betting odds and parlay wager to consider for Saturday. 
NHL
On Friday night, St. Louis is in Edmonton. Both teams are in third place in their respective Western Conference divisions, however, their leads are precarious and they could tumble to Wild Card status or out of the playoffs if they don't keep winning. Review the preview.
The Buzz 
You probably heard Tiger Woods flew into Augusta and played a practice round and as of yet has not pulled out of the field. Augusta is a hilly course, which doesn't come across on TV that well. Forget winning or finishing in the Top 10, just playing four straight days would seem an accomplishment given his injuries. Sportsbooks have Woods 33-1 to 50-1 to win and you know bets have and will continue to be placed on him.
It is Wrestlemania this Sunday. Though I don't follow this like I did when my kids were younger, this is still great theatre and you can bet on the matches that have already been predetermined.
North Carolina and Duke are fun anytime but add in playing in the Final Four, and Coach K's next loss (if it happens) sends him home. As announcer, Dick Enberg used to say, "Oh My!"
It is too bad Villanova lost second-leading scorer Justin Moore. That places all the pressure it seems on the Wildcat's Collin Gillespie. Yet, Gillespie probably wants it that way. The sharp money is on the Jayhawks at -4.
Despite the Pistons/Thunder total having risen from 219.5 to 221, better than 90% of the cash is on the UNDER.
Out The Door 
This just in (and not an April Fool's joke), White Sox reliever Craig Kimbrel has been traded to the Los Angeles Dodgers for outfielder A.J. Pollock, sources tell ESPN.
Of course, you will find variance, but we found information that has NBA totals at 566 OVER and 565 UNDER this season. Talk about the sportsbooks wanting split action and taking the juice!
By the way, the women's NCAA tournament has been off the charts good.  Their Final Four is tonight, check it out on ESPN! Also, the College Basketball tournament title game is on ESPN+.
From Elias Sports – Giannis Antetokounmpo and Joel Embiid are both averaging 30 points and 11 rebounds per game. The last season that saw multiple 30-10 players was in 1962–63 with Wilt Chamberlain and Elgin Baylor. Why Giannis doesn't get more credit I have no idea.
Let's get some winners!