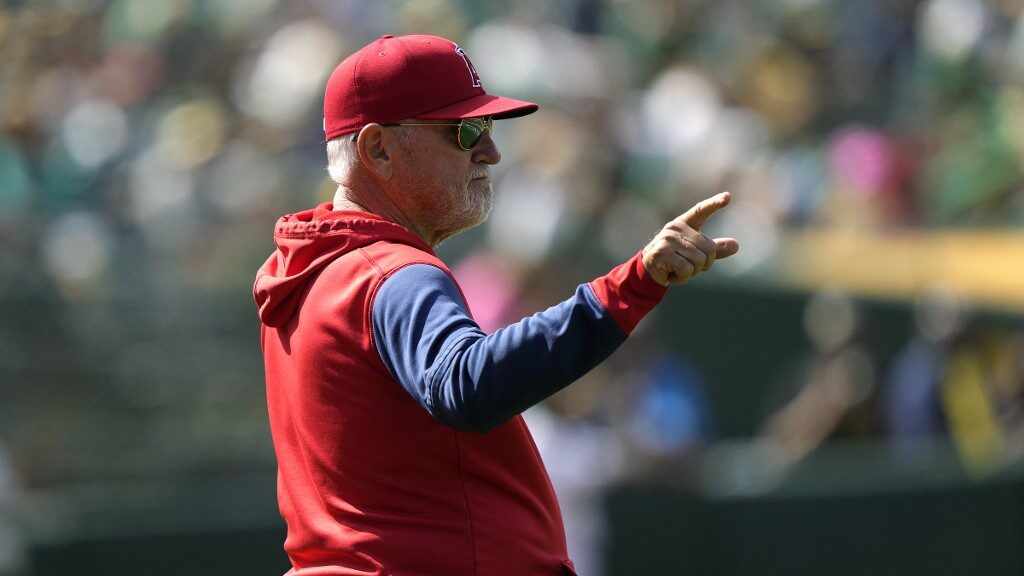 For today we talk about the NHL Finals, Joe Maddon's firing, and Brewers closer Josh Hader actually not closing. Additionally, besides top trends and free picks, we discuss golf's newest tour, the Women's College Softball World Series, Deshaun Watson, and a possible MLB parlay to ponder.
About Last Night…
Tampa Bay (-180 odds) manhandled New York 4-1 to even their series at 2-2. We look forward to Game 5 Thursday, but it's worth noting that the Rangers did not score a goal in downtown Tampa over six periods when playing 5-on-5, with all three scores coming on the power play.
Joe Maddon was relieved of his duties as manager of the Los Angeles Angels after a dozen straight losses. Maddon acknowledged he was "surprised" but also stated it was "liberating" because he wouldn't have to be controlled by the analytics department for every game.
However, nothing changed as the Halos had a 5-3 lead, but the bullpen surrendered three runs and they lost in extra innings to Boston 6-5. That was their unlucky loss No. 13, setting a franchise record.
Milwaukee closer Josh Hader gave up two home runs in the ninth inning last night as the Brewers fell to Philadelphia 3-2. Why that matters is Hader had not allowed a run in 40 innings, tying Houston reliever Ryan Pressly for the longest such stretch in MLB history.
That was Hader's first blown save since July 7, 2021, snapping the MLB's longest active streak at 32 consecutive converted saves. And if you had the Brewers last night, it was another – Why Me! – betting moment.
Trendy Talk
MLB 
Tampa Bay is 20-6 in inter-league games since last year.
Houston is 29-10 vs. an AL starting pitcher whose ERA is 3.40 or lower since 2020.
San Francisco is 20-3 OVER as a favorite of -200 or more.
Philadelphia is 17-7 OVER after a win this season.
Ian Anderson and Atlanta are 15-3 in home games vs. teams whose hitters strike out seven or more times a game.
NBA 
Boston is 7-0 ATS after scoring 90 points or less this season. Take a look at this parlay.
Boston is 12-3 UNDER when playing with two days rest this season and Golden State is 19-6 UNDER when playing with two days rest since last year.
NHL
N.Y. Rangers are 8-1 revenging a road loss by two goals or more this season. (Thursday)
Tampa Bay is 19-8 UNDER in the 5th game of a playoff series. (Thursday)
WNBA
Connecticut is 8-1 OVER versus teams averaging 62 or more shots a game.
Washington is 10-2 UNDER in all games this season. What do our experts think?
Must-Watch TV
MLB 
It's the rubber game of the series between the Mets vs. the Padres which features a good pitching matchup. See what our experts think. The White Sox dumped the Dodgers Tuesday, will they do it again? For today and Thursday, read about the Yankees at Twins matchups.
NBA
Boston will look to take the series lead again in Game 3 tonight. Can Golden State hold them off?
NHL
We head to the all-important Game 5 in the East Finals on Thursday, who has the edge?
Note: Review all our popular prop plays in all the sports.
The Buzz 
The Cleveland Browns might be reviewing their options after news that Deshaun Watson had massage appointments with 66 women in just 17 months according to a New York Times article. The details are even more disturbing and if he lied to the NFL, his likely suspension will be even longer. Don't bet the Browns for a season win total this year.
The LIV Golf tour is offering insane amounts of money to PGA players and some are taking it. For players leaving, it's a business decision, grabbing gobs of money, playing less golf (tournaments and holes played – 54 vs. 72), and not having to worry about making the cut.
There is still a moral question each has to answer and various arguments can be made about several sports worldwide connections. Fortunately for golf bettors like us, we just have to make wagers and leave the rest of this to the powers that be. Bovada has Dustin Johnson as a +500 favorite to win the tourney in London and at the PGA Tour RBC Canadian Open, Scottie Scheffler is the favorite (+800).
If things were not bad enough for the Angels, Mike Trout left last night's game with an apparent groin injury. As of this morning, the Halos are +140 home underdogs. 
Out The Door
The Boston Bruins quietly fired coach Bruce Cassidy Monday which was a surprise. Don't be shocked if the Bruins look to retool or rebuild because they have too many 30-something players who are not going to get better.
If you get a chance, tune in to the Women's College Softball Finals with hated rivals Texas vs Oklahoma. The Sooners are the defending champs and this might be the greatest team of all time with 40 run-rule victories this season and just three losses (one to Texas). The Longhorns are the first unranked club to reach the finals and Oklahoma is a monster -600 favorite tonight.
If you are looking for a same game parlay today, both sharps and the public alike are looking at the San Francisco Giants and OVER against Colorado. The money and bets placed are at 90 percent or higher on both.
Let's get some winners, see you back here Friday.