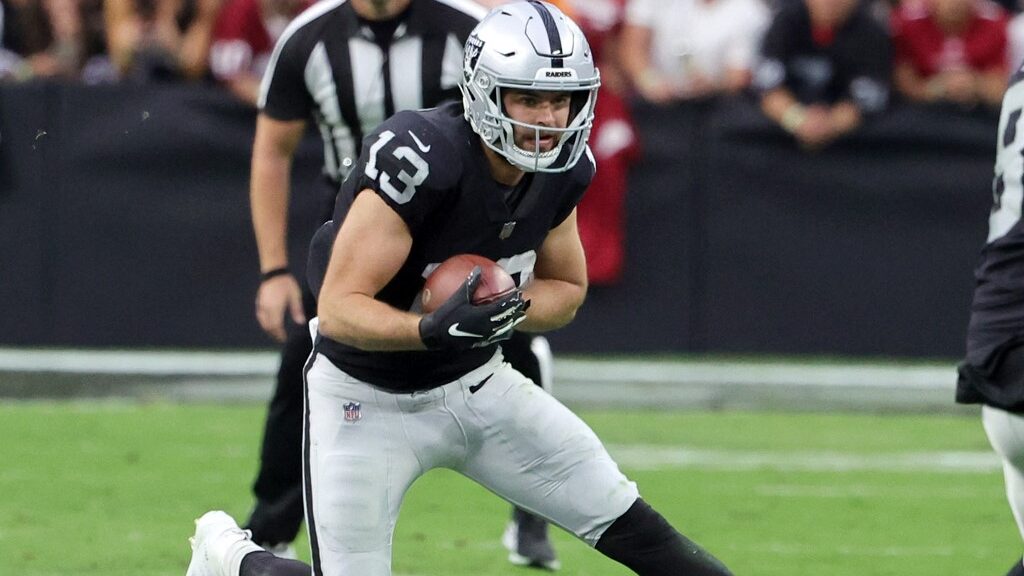 Another hurricane is going to play havoc with the sports calendar for the rest of the week, so pay attention to cancellations and or games rescheduled. We hope the best for everyone in the path of this.
Top-rated sportsbooks are cashing daily bets with Aaron Judge stuck on 60 home runs.
This, plus tricky trends on the winless Raiders along with much more football talk and numbers, along with possible trouble for the Phoenix Suns even before the season starts.
PLAY NOW: $25,000 Free-To-Play NFL Contest: BMR's 2022 Pick'Em Pool Opens for Registration
---
About Last Night…
---
MLB
The New York Yankees clinched the AL East last night, winning at Toronto 5-2 as a Pick.
The bigger news from a betting perspective is all the money sportsbooks are taking in from baseball bettors trying to guess when Aaron Judge will hit his 61st home run.
Judge has gone seven games without a homer and the books have collected handsomely on his Home Run prop daily.
St. Louis (-115) also secured the NL Central with their 6-2 win over Milwaukee. The only division up for grabs in the NL East with the Mets and Braves in a dead heat.
Fun Fact: Marlins pitcher Richard Bleier became the 7th pitcher to ever balk three times in the same inning last evening.
---
Trendy Talk
---
MLB
Baltimore is 6-40 after a five-game span where the bullpen ERA was 7.00 or worse.
Chicago White Sox are 6-20 (-19.5 Units) after batting .225 or worse over a five-game period.
Chicago Cubs are 36-16 under vs. an NL starting pitcher whose WHIP is 1.25 or lower.
Arizona is 11-1 under after allowing 10 runs or more this season.
Martin Perez and Texas are 12-3 in road games this season.
NFL
Miami is 13-32 ATS after allowing 400 or more total yards in their last three games. (Thursday)
Atlanta is 2-18 ATS at home after three or more consecutive wins against the spread.
NY Jets are 1-12 ATS after two straight games with 40 or more pass attempts.
Carolina is 1-10 ATS vs. defenses allowing 235 or more passing yards a game.
Dallas is 7-0 ATS versus division opponents the last two seasons.
NCAAF
BYU is 6-0 ATS at home games after gaining 525 or more total yards in their previous game. (Thursday)
San Diego St. is 21-6 under in road games after playing two straight non-conference contests. (Friday)
Houston is 0-7 ATS at home after playing a game where 60 total points or more were scored. (Friday)
Minnesota is 13-1 ATS after allowing 40 or less rushing yards.
Northwestern is 0-9 ATS off one or more unders.
---
BMR's Betting Pulse
---
NFL
We start working on Week 4 with the Thursday battle (Dolphins at Cincinnati), Sunday skirmish (Chiefs at Buccaneers) and our first contest in London (Vikings vs. Saints).
On Thursday we release our best bets and top value plays, along with several other game breakdowns and free picks.
MLB
Take a few minutes to review all of our top picks for money line, run line, and totals for Wednesday and Thursday.
NCAAF
We have the Marquee Matchup of the week with Alabama against Arkansas, along with several other encounters for Thursday and Friday.
On Thursday, the best bets arrive along with several other Saturday selections and our top value picks.
Note: Review all our popular prop plays in all the sports.
---
The Buzz
---
Sports
Hurricane Ian has caused a few college football teams to move games and the important Mets vs. Braves series in Atlanta could have issues also with all the expected rain.
The Tampa Bay Buccaneers moved to Miami to practice before their Sunday night battle with Kansas City and one never knows how teams will react.
On Sunday and Monday in particular, several college football games in the path of the hurricane saw dramatic drops in totals because of the anticipated moisture and wind.
NFL
Quarterbacks are in the news. Zack Wilson of the Jets has been cleared to play against Pittsburgh this Sunday.
It should be noted the NFL betting odds on Gang Green remained at +3.
Jameis Winston of the Saints was given off Wednesday in London by coach Dennis Allen to get healthier.
Winston is battling various ailments and he nor his teammates are playing well and are 0-3 ATS this season and +3 point underdogs to Minnesota.
---
Football Focus
---
NCAAF – Pay Attention
James Madison is in its first year of football at the FBS level and joined the Sun Belt Conference. The Dukes were a power at the FCS level and have started 3-0 SU and ATS.
James Madison upset Appalachian State last week 32-28 on the road as six-point underdogs, after being down 28-3.
Why have the Dukes started so well? They lead the country in rushing yards allowed at an absurd 26.3 per game and are tied for 10th in sacks.
NFL – A Little of This and a Little of That
The Las Vegas Raiders are 0-3 SU and ATS to start the season. Teams that are winless in Week 4 and have a losing spread record are 45-28 ATS in their next outing.
But if this same team is a favorite like the Raiders (-2.5 currently), they are 11-23-1 ATS and 14-21 SU in Game 4.
NCAAF Biggest Line Moves
Illinois +10 to +7 vs. Wisconsin
Duke Pick to -3 over Virginia
James Madison -16.5.5 to -21.5 over Texas State
Bowling Green -6.5 to -9.5 over Akron
Fresno State/Connecticut Total – 56.5 to 51.5
NFL Biggest Line Moves
Vikings -1 to -3 over Saints
Falcons +3 to +1 vs. Browns
Panthers +2.5 to -1 over Cardinals
---
Out The Door
---
Soccer
The USA Men's Soccer team is having a difficult time scoring in preparation for the World Cup. Reports have a very frustrated squad and a few players have been injured. This bears watching.
NBA
The Chicago Bulls Lonzo Ball needs a second surgery for his knee in 2022 because as he put it, "I cannot run or jump." Being only 24 and having a third surgery is not a good sign.
We all know about the Robert Sarver saga with the Phoenix Suns. What we didn't know until yesterday was that center Deandre Ayton said he hasn't spoken with head coach Monty Williams since he was benched during a stunning Game 7 loss to the Dallas Mavericks in May.
Ayton signed a four-year, $133 million offer sheet with the Indiana Pacers before Phoenix matched using his restricted free agent rights and clearly did not and does not feel wanted by the Suns.
Williams said he wanted to leave all the players alone after their surprising upset by Dallas in the first round. Now, Jae Crowder wants out because he is expected to lose his starting job. Are the Suns' chances of winning an NBA title setting?
---
Who is Right?
---
The New York Mets are tied with Atlanta for first place in the NL East and face Miami again tonight.
Baseball bettors are focused on the total and 75% of bets placed are on the OVER with the Mets Taijuan Walker (12-5, 3.53 ERA) slated to take the mound against Marlins Jesus Luzardo (3-7, 3.57).
The total opened as Ov7 (-120) and has moved to Un7 (-115). Why?
The money and likely sharp money is on the UNDER at just past 70%. What do you prefer?
Let's get some winners! See you back here Friday.