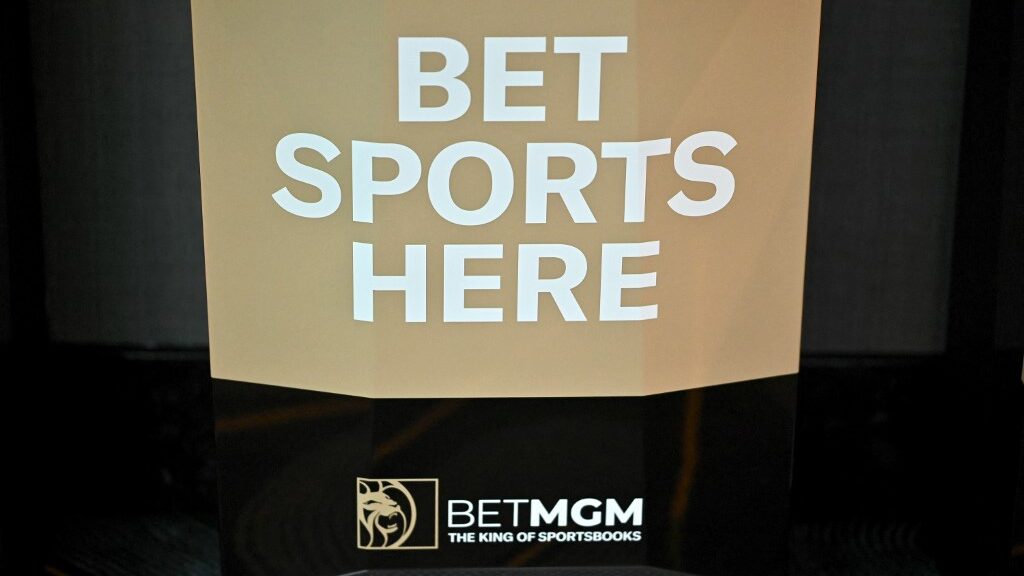 The relentless advertising blitzes that viewers see in states where sports betting is legal are causing concern. An increasing number of people are looking for the government to impose limits on these online gambling platform providers. But, is it too little, too late?
The Race for Early Adopters
If you are wondering why the advertising blitzes from online sportsbooks like FanDuel and DraftKings are so unrelenting then you must consider the target audience.
First and foremost, the demographic is primarily young to middle-aged men who enjoy watching sports. But there is also a demo in those age brackets that are not sports enthusiasts but are rather self-professed stat geeks.
Regardless of the motivation, the goal is that they see the advertising, download the app, fund their account, and make a wager. If the sportsbook's advertising can accomplish those four things, then it has done its job.
And the battleground is fierce for customers who fall into any demo because studies have shown that the average person who signs up for a sports betting account does so only once.
Promotions Are Rampant
Therefore, if Caesars gets a customer, then chances are that particular consumer is lost to all the other competitors. These books get one bite at the proverbial apple and the only way they know how to get people to download their app is to advertise their product and give "free" money to their potential customers.
Sing-up bonus promos are rampant as companies are offering thousands of dollars in deposits or insurance on a new signup's first wager. It is a frantic bid to outspend the competition and toss all kinds of money at the early adopters because once they're gone, they're likely gone for good.
The Call for Regulation
And this is the reason why the advertising campaigns have been so over-the-top. Eventually, the tidal wave of advertising will subside as the market matures and anyone within eyeshot of a television or billboard has seen the advertising.
After all, it doesn't make good business sense for online sportsbooks to continue to spend this way, however, getting as many customers as possible in a brand-new market is critical to long-term success.
Nobody would be complaining if the endless waves of sportsbook advertising were abated or even eliminated. And some are concerned that the advertising could be creating a new generation of problem gamblers or exacerbating the issues of those in recovery.
The Quality of the Customer
Consider that Caesars initially offered a matching deposit of up to $3000 in the early stages of the New York launch. Caesars CEO Tom Reeg noted the average deposit was $450 and said, "Our results in New York were not driven by a lot of $3,000 deposits responding to our offer. It was hundreds of thousands of smaller customers that came to our site.
"The reason you go after those brand-new customers as avidly as all of us do … the customer you find in the first quarter after launch is worth two times the customer that you find later. So, there is a method to the madness here in terms of the customers that you're targeting," Reeg added.
More About Taxation Than Regulation
As of now, there has been plenty of political lip service about regulating sports betting advertising but not much has been done about it. You see, the states get a piece of the action and are directly benefitting from all of this advertising. The more signups, the more revenue, and the bigger the profits.
Marc Edelman, a professor at the Zicklin School of Business at Baruch College, said, "Most of the states that are legalizing and regulating sports gambling, they say they're regulating and taxing, but it's really more about taxation than about regulation."
Whether the states get tougher or the federal government decides to take action is anyone's guess, but right now it's the wild, wild, west, and all bets are on.